So, you think that walking on a ramp is easy? Well, it's not, especially for women who are constantly asked to slim down or change the way they look. Here you can know how the former Miss Universe Australia, Tegan Martin struggled with staying slim and how it ruined her health. You can also learn how she fought back and overhauled her fitness by opting for a healthier way of living.
Being Measured
The model also says that after winning the Miss Universe Australia title, she worked with an agency in Paris. She had a daunting experience during this stint as the people there were constantly measuring her thighs, hips, bust, and waist. They also constantly asked her to change one body part or the other. They even threatened her by saying that models who failed to keep the measurement down were sent back home.
Since she didn't want to go home, she put a lot of pressure on herself to lose more weight. This pressure led to an obsession with dieting and exercising. She lived on rabbit food and exercised for hours to keep the weight down. She went a step beyond the usual and started taking senna laxatives to help her throw up food whenever she overindulged.
The Bad Phase
The result of all this was that the star had been a victim of chronic fatigue since 2014 and even now, she struggles even to get out of bed at times. She says the illness is like having an internal battery that never charges properly.
Mental Strain
The TV personality was also diagnosed with depression, and she says it was due to her consistent struggles to do even the simplest tasks. She also stressed herself about little things like what to wear to an event or how to stay relevant. Though it may seem silly to some of you but, she used to overthink everything.
The Vicious Cycle
Though the diva was still working, she was sleeping a lot. She used to sleep for up to 15 hours a day and slept while going to or coming from a shoot.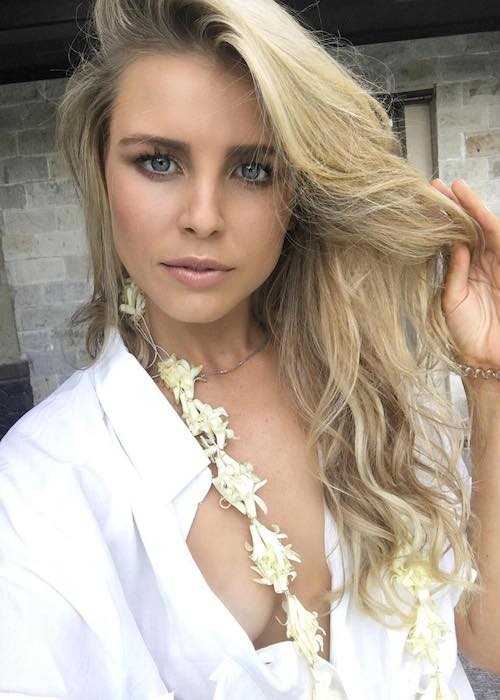 Bringing the Change
The stunner decided to turn the tables before appearing on I'm A Celebrity … Get Me Out of Here (2002-Present) and overhauled her fitness approach. She trained herself not to overthink things and be in good head space.
She now meditates to eliminate destructive thoughts on a daily basis and eats a diet full of green juices and fermented vegetables. This approach has helped her to recover physically and mentally.
Feeling Great in the Jungle
The show changed her life for the good by detoxing her body, making her skin & eyes clear and making her feel full of energy. Though she was asked to survive on a restrictive diet, the jungle experience boosted her health.
The Action Plan
Tegan is feeling much better now, after about two years of intense rehabilitation. During this phase, she focused on mental health, rebalanced her gut microbiota, and found out which protocols and treatments work best for her.
Some of the things that she does regularly are meal planning, early nights, juicing, supplements, Vitamin C injections, and ozone therapy sessions. She also recommends making your own sauerkraut and yogurt as it not only saves her gut but also improves her energy and memory.
Helping Others
The girlfriend of celebrity trainer Blake Worrall-Thompson says that she has joined hands with wellness identity Keira Rumble for a project that motivates women to look after their bodies and minds. Though she is still shinning in the entertainment and modeling industry, she also wants to make a difference in people's lives.
Her advice to all young girls is that you should look after your health and don't just go for physical appearance. It's not worth it to make yourself susceptible to diseases just to look good in a bikini. You should try and have as many whole foods you need and never starve yourself. If you do that, you will get a healthy body. She also advises young girls to learn from her experience and never ruin their health just to look good.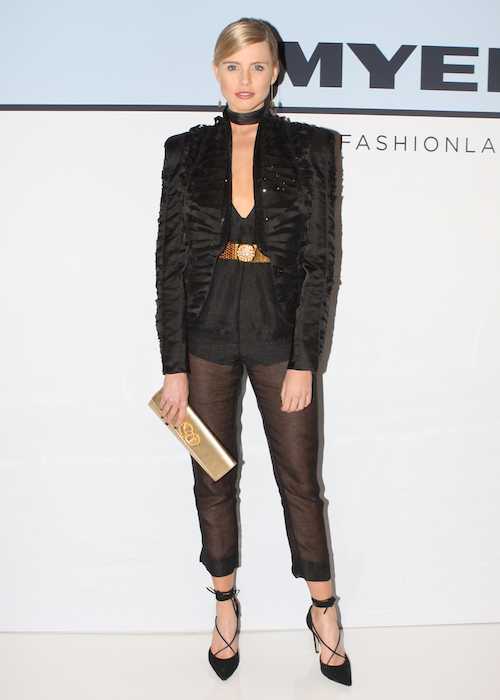 Finding Happiness
The hottie is starting the new year on a positive note. She recently shared that she would focus more on an adventure, traveling and trying new things as she has spent the last year in doing too much work. Seems sensible, doesn't it?
What did you learn from Tegan's harrowing experience? Share in the comments below!
Featured Image by Eva Rinaldi / Flickr / CC BY-SA 2.0