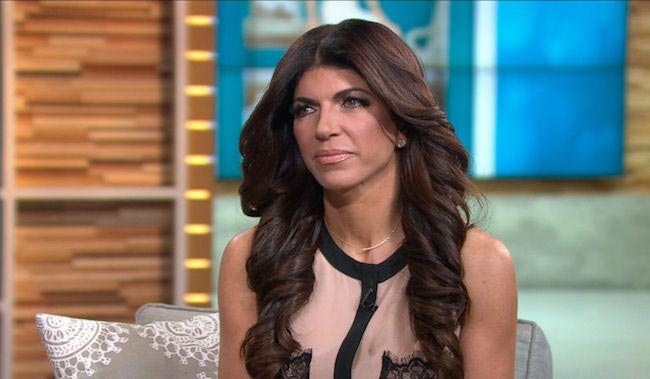 Most celebrities like to do everything in style. This fact has just been proved again by American TV Personality, Teresa Giudice who was released from prison on December 23, 2015 and is now seen boasting her weight loss. She has been revealing details of her prison workout and diet ever since and we have got the finer points of the details mentioned here for your benefit. We hope you'll like some of the fitness fundas she has learnt at a unique place, the prison.
Workout Routine
The reality star has revealed that workouts helped her to stay busy during the prison time. She worked out three times a day. She first got hooked to yoga and did it in the morning sessions. She credits yoga for changing her life and getting her through the prison ordeal. She is so fond of it right now that she can't live without it.
Yoga inspired her so much that she is now seeking to be a certified yoga teacher and does it post-prison too. Yoga helped her to change her body too. Some other workouts that helped the stunner are exercise tapes created by Bob Harper and Jillian Michaels.
Workout According to Seasons
Teresa is such a celebrity who likes the idea of working out according to seasons. She likes walking and running during spring and summer time. During winters, she hits the gym regularly.
Testing Her Fitness
The American reality television actress also tested her love for fitness by participating in a competition held with another fitness class. She managed to impress everyone in this competition as she did the longest plank ranging 9 minutes and 9 seconds. She felt proud of this achievement.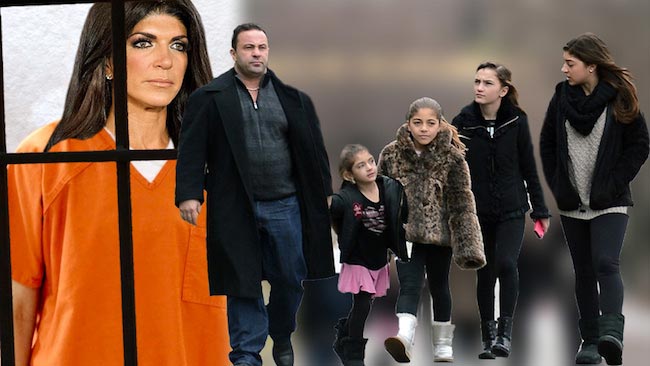 Weight Loss Results
The author of three New York Times bestseller cookbooks is very satisfied with the results her latest obsession with fitness has got her. She thinks she was much bigger and now she is leaner and toned up. She lost 8 lbs and now has more muscle than before. She admits to being size 2 now.
The only negative aspect of her weight loss due to prison workouts is that she has lost a bit of fullness from her glutes and her husband, Joe is a bit disappointed with that. She thinks he liked a fuller butt on her, which is not the case anymore.
Diet Changes
The celebrity had to make several diet changes in the prison, most of which were in line with her new fitness goals. The presence of maggots near the rice in the prison kitchen barred her from eating rice. It was a positive thing because she wanted to stay away from carbs anyway. She tried every food offered at the prison initially but decided to stay away from meat which also helped in her new fitness goals.
Diet Plan
The diet plan of the participant of The Real Housewives of New Jersey (2009-Present) was also very simple. She had to choose from a breakfast of oatmeal or bran cereal in the mornings. Her dinner usually included hot dogs and tacos for the most part. She had salads only on rare occasions (which she didn't like we assume as it is a much healthier choice).
The Overall Experience
The overall experience of the beauty was very bad. She had to scrub kitchen for money, live without heat sometimes and take bath in cold water too. Despite all that she thinks that she did what she had to do and she is now ready to move past it. Teresa admits that she did the fraud (for which she had been imprisoned) unknowingly and suffered due to that mistake.
Giudice also found something positive in all this. She thinks that the time in jail has helped her to reflect on everything in her life. It also helped her to learn to be a better wife, better mother, better daughter and a better human being too.
We hope you will achieve all of that now…Good Luck…