Kanye West launched his new track "Fade" last weekend and most of us couldn't keep our eyes off the young star that was enjoying a very sweaty workout by wearing just a sports bra, a thong, and knee pads. The young star was none other than Teyana Taylor who has been in the music scene for nearly 10 years but never got the fame she acquired by just this video. Her awesome body is giving people serious workout motivation and even Kim Kardashian is among her body admirers. So, let's find out what workout routine and diet secrets are behind that stunning body.
Post-Pregnancy Miracle
Most of you won't believe that the video vixen gave birth to a daughter at the end of 2015. Yes, it's true. Her daughter is Iman Tayla Shumpert, Jr. and she even makes an appearance in the video. What's more amazing is that the diva was clicked just 6 days after the birth. She had posted a picture of herself in which she showed off her tummy and wrote that she was thankful for snapping back in shape just after 6 days of birthing. She added that she hadn't even hit the gym.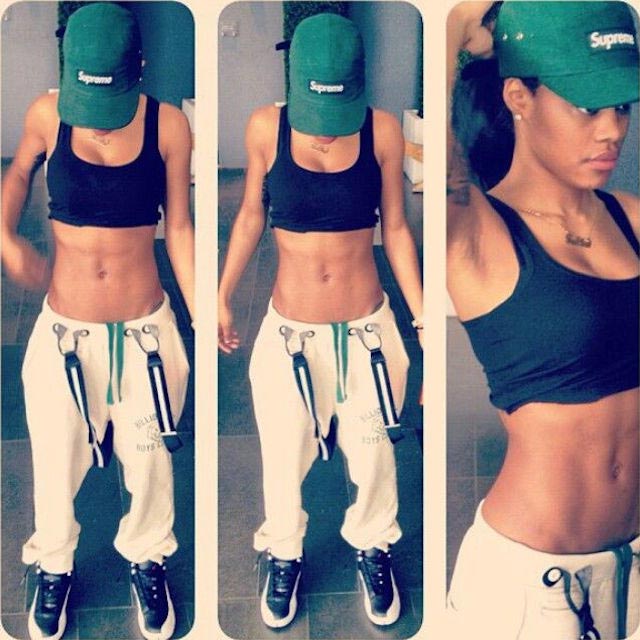 Workout Routine
Those of you who are green with envy of her amazing body just got a reason to feel more jealous. The singer recently talked to Vogue about her workout regime and said that dancing is the only workout she does. She says that she doesn't want to lie and tell people that she works out three or four times a week while all she does is dance.
The sexy vocalist also thinks dancing as a fitness tool is very much underrated as people don't understand that they are doing actual workout. It doesn't matter which form of dancing it is; either Zumba, tap dancing or ballet, they all are a form of an exercise. (We agree with her, dancing is an awesome workout, everyone must try!!)
A Workout DVD
The American recording artist also shared that she is planning to launch her own workout DVD, probably in late 2016 because she is not selfish. She says that most people are selfish as they try to keep all their fitness secrets to them but she is not like those people. She will share everything with her fans.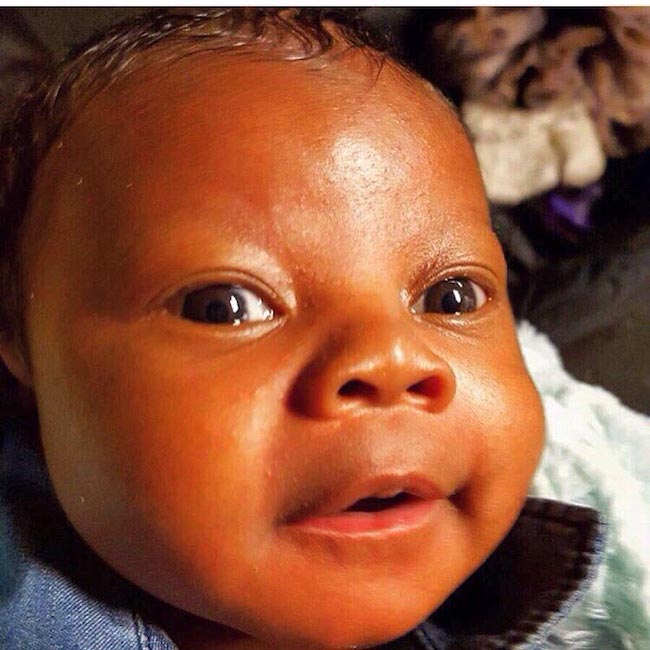 Diet Secrets
The love interest of NBA player Iman Shumpert is not a fan of fad diets or any type of juice cleanses. She doesn't gorge on vegetables to stay fit but indulges in all sorts of not so healthy food like cakes, pizza, fried chicken, macaroni, etc. She also confesses that she sometimes joked to her mom about vegetables and said that she was allergic to vegetables and won't eat what she can't spell, reports cbs8.
Motivating Kim Kardashian
One of the most unusual achievements of Taylor is that she made Kim Kardashian feel motivated for a workout by flaunting her voluptuous body. A day after the video was launched, the famous TV star posted this:
Ok just woke up & watched the Fade video again for my Monday morning gym motivation. Thank you @TEYANATAYLOR ????

— Kim Kardashian West (@KimKardashian) August 29, 2016
You guys!!! @TEYANATAYLOR has the best body ever!!! Like no joke and just had a baby!!!! ??????????????????????????

— Kim Kardashian West (@KimKardashian) August 29, 2016
Kim also posted this later on:
Let's just go to the gym together! LOL I love you!!!! #YourMyMotivation –#BodyGoals https://t.co/4oyKvdw1iv

— Kim Kardashian West (@KimKardashian) August 29, 2016
Motivating Others
Interestingly Kim Kardashian is not the only person who feels motivated to workout after the video was released. Many other people took to social media to share how Teyana motivated them or their gym mates to workout. Here are some of the posts that were reported by Yahoo.
@TEYANATAYLOR had planet fitness so packed today I just wanted to go to my normal empty gym ?? thanks for motivating people

— Tay (@tinytaytaaay) August 30, 2016
There were like 30 more people than normal in my Zumba class today, thanks @TEYANATAYLOR ?

— BejewelledBud (@AnjolaFagbemi) August 30, 2016
If you liked the workout and diet secrets of the "Google Me" singer then you can follow her on Facebook, Twitter, and Instagram.