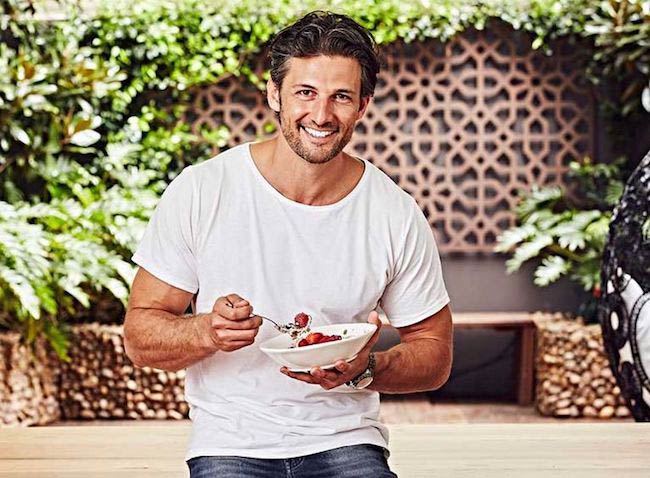 He was the star of The Bachelor: Australia (2013-Present) and now, he is a fitness expert who offers simple solutions to the most complicated workout and diet issues. We are talking about none other than Tim Robards who recently launched a book to help people stay healthy. Here, we find out what workout routine and diet secrets keep him healthy. We also get to know why at home workouts are amazing and why women should start with strength training or weights now.
Workout Routine
The boyfriend of Anna Heinrich doesn't believe in having a set number of workouts that he has to do each week. He stays active by hitting the gym or going outdoors. He has been a fan of yoga & Pilates for years and opines that a combo of resistance training & cardio is ideal. While working out, he prefers Anna's company and they mix up their workout routine with at-home training and outdoor runs.
His exercise routine usually depends on how he is feeling. If he is in a mood to sweat, he works out hard and when he wants some relaxed routine, he opts for meditation and yoga.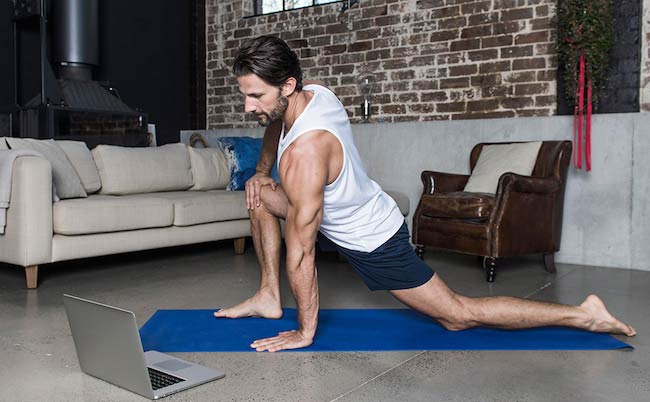 Fitness Aim
The writer of The 7:2:1 plan says that his motive behind writing the books or teaching workout videos has always been to let people know that fitness is all about feeling better. It is not about losing a few extra kilos or looking good, it all comes down to feeling good about yourself.
Diet Secrets
The creator of a series of online exercise videos, Virtual Trainer Workouts has a simplified approach to dieting which incidentally was the reason for the name of his book. The 7:2:1 plan denotes that 70 percent of your meals should be super clean, 20 percent of them should be sensible and 10 percent can be relaxed. The relaxed meals could be anything you like, a pizza or a French toast but you must restrict it to two meals a week. And yes, when you are having a relaxed meal, you should celebrate it rather than feeling guilty.
No Deprivation
Tim believes that getting healthy should not include any fad diets or eating carrots and celery only. Fad diets are not sustainable and being uptight about the diet won't work. You should always pick foods that are healthy and you can enjoy so that there is no sense of deprivation.
No Cheat Meals but Treat Meals
You should remember that there is nothing called cheat meals, instead, they are called treat meals. When you are having something delicious occasionally, you should not feel guilty about it and know that you are eating well most of the times, so it won't harm you. For him, the treat meals are foods cooked by his mom.
Workout At Home
The former reality TV star thinks that you don't need to go to a gym for workouts. You can do them at home when you are in your PJs and the television is on. As people have got busier than ever before, it's a smart move to do workouts that take less time but offer many benefits.
One benefit is that anyone can do it anytime. A mother can sneak in a workout when her baby is sleeping, a busy man can do it before heading to the office, etc. It will also save your money as you don't need to pay a trainer or get a gym membership. You just need to open a computer device and enjoy free videos.
People who do a workout at home are also more eager to try inventive moves like animalistic body movements. People also don't feel self-conscious during at home workouts which they might if they are in a gym.
When working out at home, you should also try doing outdoor exercises with your friends occasionally as it will mix things up. It will also be smart to meet the friends in a park rather than calling them to your living room as the chances are, in the latter case, you won't workout but chat or have fun.
Fitness Advice for All
The personal trainer says that when you opt for new fitness regime, you should take things slow. Overhauling your diet or working out for 3 hours straight daily is not advisable as it may do more harm than good. But what you can easily do is to add a healthy habit to your regime every day. It can be anything like avoiding sugary products or exercising for 30 minutes.
Workout Tips for Women
Robards has also shared some workout tips for women. He wants women to know that weights or strength training will not harm your body and you won't bulk up like a guy because you don't really have the testosterone that's usually responsible for bulking up men. You should prefer squats, pushups, burpees, pull-ups and lunges over running or swimming because in the former case, you will burn calories even after you stop exercising while in the latter case, you will burn calories only as long as you are moving.