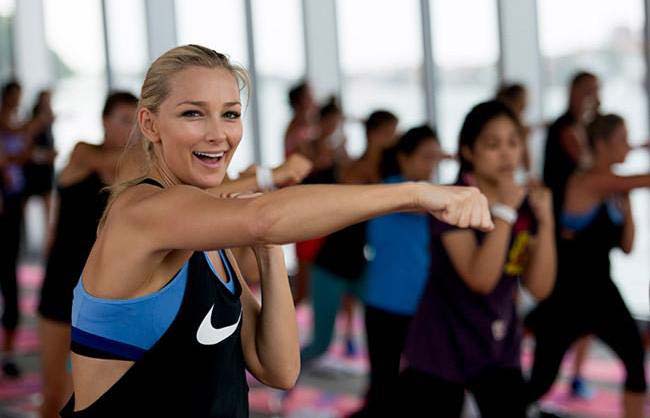 Anna Heinrich won the heart of The Bachelor Australia (2013-Present) star Tim Robards in 2013 and they have been going strong since then. Apart from being an amazing girlfriend, Anna just proved that she is a very sexy & confident person too. She went nude for a recent photoshoot for Women's Health magazine and literally took our breath away. Here, we try to find what workout and diet secrets make the stunner look so gorgeous and her frame of mind before, during and after the interesting photoshoot. Keep reading to know it all!!
Being Body Confident
The diva admits that she hasn't been body confident at all the times. There have been instances when she did not feel body confident at all. She criticizes a part of her figure often. But she is more accepting towards her body shape than before. Anna thinks that with growing age, she is getting more confident with her body, reports Yahoo Australia.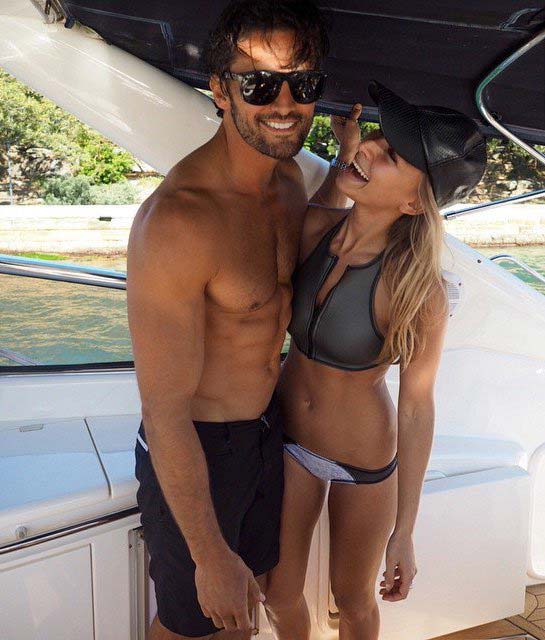 Fitness Funda
The basic fitness funda that works for her is to eat well and exercise regularly. This is the secret that helps her to stay in shape. (We think it's the right way to go too.)
Current Workout Routine
The current workout routine of the model includes attending pump classes. She also works out with personal trainer and chiropractor Tim.
Workout Routine a Few Months Back
The workout regime of the lovely lady changes constantly depending on where she is and what she is doing. Anna likes being constantly active and mixes up her routine. It is so because different exercises help her to achieve many fitness goals. A few months back, she was more focused on walking, running and the rings from The Robards Method. She believes it's a great exercise that tones the jiggly bits.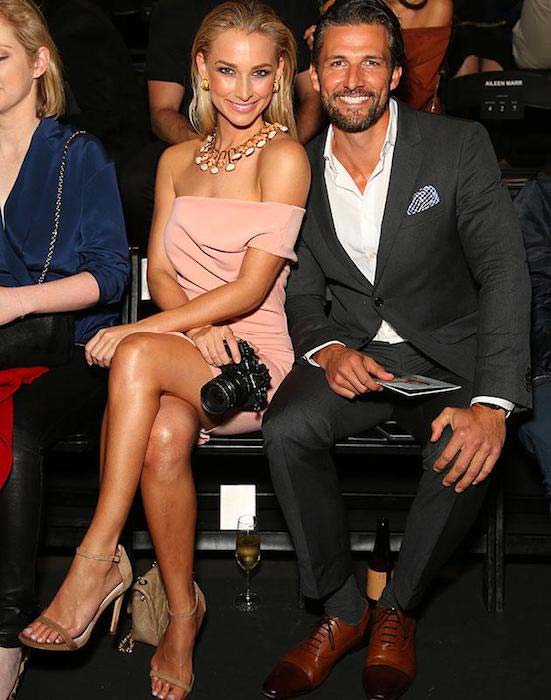 Workout App
The workout app loved by Anna is the Nike NTC app because it offers different exercises to prevent the user from getting bored. She believes that doing the same exercises over and over again is a motivation killer.
Workout Music
Listening to Top 40 style music keeps the awesome woman motivated to exercise. She likes to tune to the radio in most cases.
A Healthy Achievement
Heinrich participated in a half marathon which was a healthy achievement for her. The marathon was organized in 2016.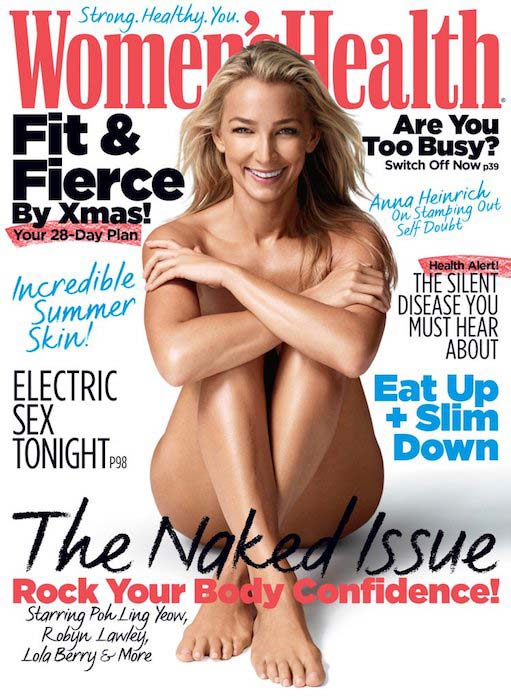 Positive Energy
If you are thinking what inspired the criminal lawyer to go nude and why she did it, then you should know that she thought twice about it and she did it to celebrate her shape. Someone told her that she had a lot of positive energy which inspired her too.
Feeling Healthy from the Inside
The celebrity confesses that being healthy from the inside matters more than a body shape, reports Daily Telegraph Australia. When you are healthy from the inside, you get more out of the life. (And we totally agree with her!!)
Drastic Diet
The reality star says that she has never done anything drastic to lose weight. She just tried a juice diet and that too lasted only one day. She was supposed to do it for a week and she didn't do it because it was difficult for her to maintain.
Diet Secrets
The owner of LoveAlwaysAnna.com told Harper's Bazaar Australia that she starts her day with two poached eggs and some avocado and tomato. She also has a green tea and coffee with half a sugar. Her coffee intake is limited to once a day. Anna is a firm believer of the fact that good nutrition fuels a body, so she always eats a well-balanced and healthy diet.
Diet Indulgence
The popular personality likes to indulge in cookies from her local café. Anna gorges on chocolate chip cookies that are thick, delicious and just like home. She has them daily because she loves them.
Accepting Her Body
The fitness inspiration says that she is in love with her body right now. She has learned to accept it with time. Anna believes that in another 20 or 30 years, she would love her body even more and be more body confident. (We hope so.)
The Legal Aspect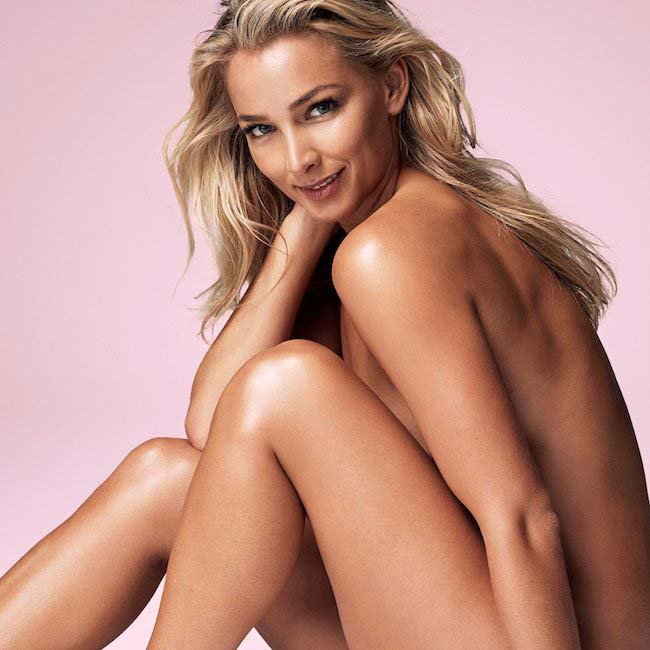 The only consideration that the pretty woman has to ponder upon was her legal career before she opted for going nude. As you might have expected, she spoke to people in her field about the step so that the legal repercussions of the move won't harm her career. When she got a positive response from all the people she consulted, she decided to go for it. Her goal for going nude was to celebrate the strength and confidence of a female body.
Did you like the workout, diet, and body image ideas shared by the media personality? If so, you can follow her on Facebook, Twitter, and Instagram to get access to more cool fitness ideas.