Floyd Mayweather and Manny Pacquiao's May 2, 2015 bout gave world a stunning reminder of the revenue that boxing generates these days. With total estimated earning of the world swinging from one figure to another figure, it is widely accepted that the minimum purse of the fight was $300 million that was divided 60/40 in American boxer's favor. The ticket sales of the fight that was held at the MGM Grand in Las Vegas is said to have generated around $71 million.
The fight proved that all you need is speed, strength, stamina, lightning reflexes and serious box-office presence and you can take home millions. Of course, the boxers are earning hefty fees since early 80's. But, the increase in revenue over the past few years has been steep. For example, Mike Tyson during his storied boxing career earned around $300 million (it is another matter he blew it all away), which was easily exceeded by a single 2nd May fight.
However, in this article we won't be just talking about the modern boxers. This article is compiled on the basis of net worth, which means retired boxers, who unlike Mike Tyson have smartly invested their earnings have also found a place in this article.
Bernard Hopkins is one of the finest middleweight title holders of all time. He held the title from 1994 until 2005 and successfully defended his title a record 20 times. In addition to his middleweight title, he has won International Boxing Federation title, the World Boxing Council, World Boxing Association and The Ring titles, and then in 2004 became the first man to hold all four major sanctioning bodies' titles by winning the World Boxing Organization title. He also holds the record for being the oldest fighter to ever win a world championship at the age of 46. Hopkins hasn't limited his earning prowess to sport itself, he has invested in real estate, shares and is part owner of Golden Boy Promotions. In his interviews, he has indicated that he is aware of the pitfalls of fame and keeps his roots in mind to remain grounded.
Marvin Hagler – $45 million
Marvin Hagler was such a great boxer that he was called Marvelous Marvin Hagler. He was the Undisputed World Middleweight Champion from 1980 to 1987 and made twelve undisputed title defenses. Hagler holds the record for the highest knockout percentage of all middleweight champions at 78%. Also, his reign as an undisputed middleweight champion which lasted six years and seven months is the second longest of the last century. In short, Hagler who has been named in numerous top boxers lists was simply marvelous. After retiring from his boxing career, Hagler moved to Italy, where he became a well-known star of action films. He has also earned hefty amount from boxing commentary gigs for British television. Hagler, who currently lives in Milan with his Italian wife Kay, has also forayed into video game field.
Vitali Klitschko – $65 million
Dr. Ironfist, before becoming Mayor of Kiev (capital of Ukraine) was one of the most fearsome boxers. The man with granite strong chin and powerful punches, after Rocky Marciano's 87.76%, with an 87.23% knockout percentage rate, holds the second best knockout-to-fight ratio of any champion in heavyweight boxing history. Klitschko has never been knocked down in any professional boxing fight and in his career, has only lost twice, once due to a shoulder injury and other due to deep cut below eye. After his retirement in 2013, he has actively pursued his political career and is current Mayor of Kiev and head of the Kiev City State Administration. He still heavily draws on his determination which made him a leading boxer to improve the state of Kiev.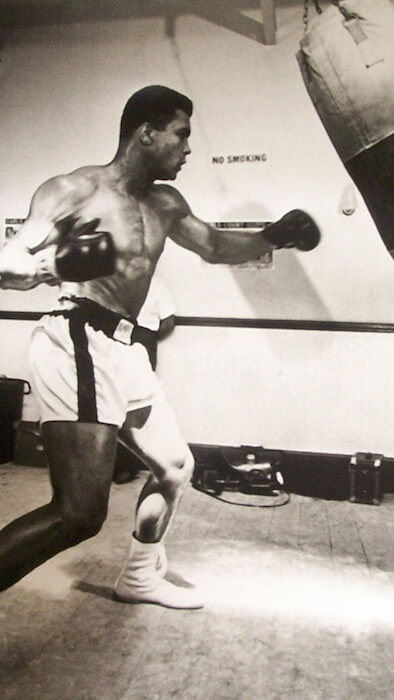 Despite Floyd Mayweather's proclamation after his win against Manny Pacquiao, Muhammad Ali is still considered the best boxer by many. The charismatic, abrasive, arrogant and entertaining Ali was one of the first athletes who managed to create larger than life persona. His quick reflexes, speed, strength and confidence made him one of the most formidable fighters in his days. He completed a major upset, when he won his first World Heavyweight Title at the age of 22 against Sonny Liston. He is the only boxer to win World Heavyweight Champion three times in a row. Ali is one of the most iconic athletes and has been the subject of numerous movies, documentaries and other creative works.
Sugar Ray Leonard – $120 million
Sugar Ray Leonard was the first boxer to earn more than $100 million in purses. He was declared the "Boxer of the Decade" in 1980s, has won world titles in five weight divisions and during his successful boxing career went on to defeat legendary boxers and future fellow International Boxing Hall of Fame inductees such as Wilfred Benítez, Thomas Hearns, Roberto Durán, and Marvin Hagler. After retiring from the sport, Leonard worked as a boxing analyst for ABC, CBS, NBC, ESPN, HBO and EPIX. Also, he has done commercial endorsements for companies including Coca-Cola, EA Sports, Ford, Nabisco, Revlon and 7 Up. Another source of his income has been his regular work in Hollywood, he has worked as an advisor in several boxing movies such as 'Real Steel' and 'The Fighter.'
Lennox Lewis – $140 million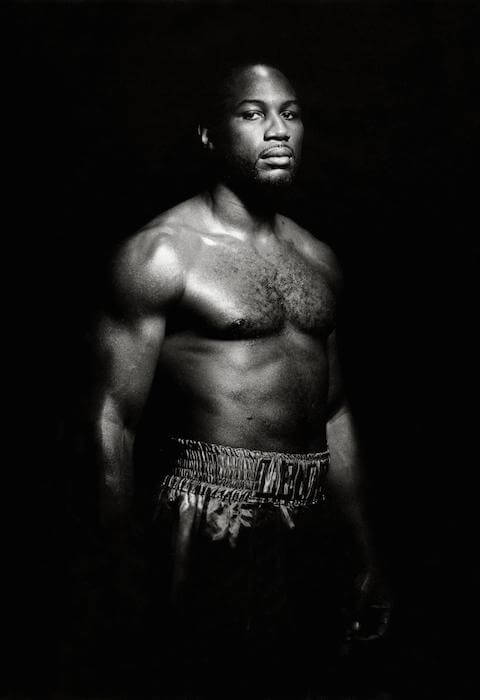 Lennox "The Lion" Lewis is the most recent undisputed world heavyweight champion and a sporting icon in England, where he was born in Canada, whom he represented at the 1988 Olympic Games, where he won the gold medal by defeating future heavyweight champion, Riddick Bowe in the final. In his glorious boxing career, he has defended WBC heavyweight champion title four times and has been rated as the number one pound-for-pound best British boxer of all time. Also, he has defeated some well-known boxers such as Evander Holyfield, Vitali Klitschko and Mike Tyson. In 2002, he was offered $5 million by WWE's Vince McMahon to join WWE roster. The negotiations were held over a possible match at the No Way Out pay-per-view event with Brock Lesnar. However, Lewis opted against it.
Oscar De La Hoya – $200 million
Oscar De La Hoya is truly "The Golden Boy" of the boxing. His fights have generated more revenue than any other boxer in history, with estimated $700 million income coming from pay-per-view alone. De La Hoya rose to prominence by winning gold medal at the 1992 Summer Olympics held in Barcelona, Spain. In his distinguished boxing career, he has defeated 17 world champions and has won ten world titles in six different weight classes. In 2002, he founded Los Angeles-based Golden Boy Promotions, which made him the first Hispanic to own a national boxing promotional company. In September 2007, his company Golden Boy Enterprises acquired The Ring, KO Magazine, World Boxing Magazine and Pro Wrestling Illustrated from Kappa Publishing Group. He also has a 25% stake in Major League Soccer side Houston Dynamo.
George Foreman – $250 million
When he retired in 1997 at the age of 48, with a final record of 76–5, including 68 knockouts, George Foreman was one of the finest boxers. He had won World Heavyweight Champion twice and was an Olympic gold medalist. He has been inducted into the World Boxing Hall of Fame and the International Boxing Hall of Fame. However, he hasn't found a place on this list purely on his boxing skills. After coming back from retirement, he was made the spokesperson for the fat-reducing grill of Russell Hobbs Inc. Over 100 million units were sold of The George Foreman Grill before Salton Inc. paid him $137 million in 1999, in order to buy out the right to use his name. It is estimated that he earned around $200 million for his involvement.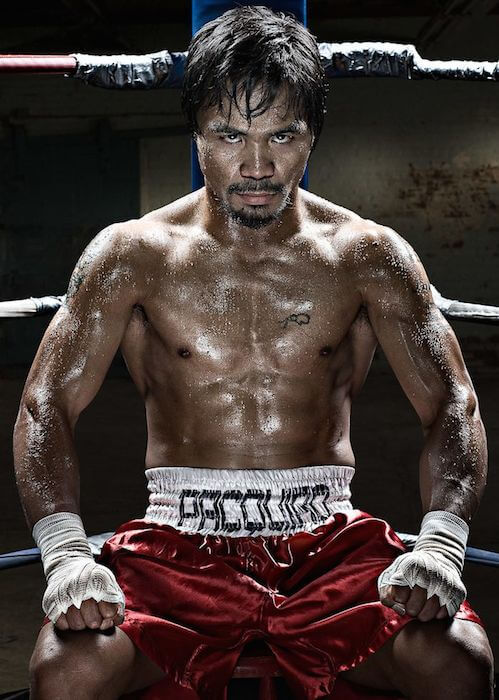 Manny Pacquiao is arguably the most popular boxer in the world right now. His aggressive and courageous fighting style makes him a crowd favorite. Though, he lost the fight against Floyd on May 2, 2015, he still was more widely cheered than his opponent. Manny is the first and only eight different weight-division world champion, in which he has won ten world titles. Also, he is the first to win the lineal championship in four different weight classes. Apart from boxing, Pacquiao has dabbled in basketball, business, acting, music recording and politics. He is a member of the Philippine House of Representatives and is a part of couple of popular TV shows.
Without any doubt, the richest boxer in the world is the Money man. Mayweather has been declared the highest earning athlete by the Forbes magazine for 2012, 2013, 2014 and though, the official list for 2015 has not been released yet, but with the eye watering earnings from Pacquiao fight, he will undoubtedly top the list. He is the undisputed World Champion and his fight record is 48 (26 KO)-0-0. He is a world champion across five divisions, has won eleven world titles and the lineal championship in four different weight classes. Apart from his incredible boxing skills, Mayweather financially benefits from his box office appeal. For example, he was reportedly paid $20 million by WWE for taking on Big Show in one-on-one No Disqualification match at WrestleMania XXIV.