Carrie Bickmore recently grabbed the attention of scores of people when she showed off enviable abs in the latest issue of Women's Health Magazine. And according to a magazine spokesperson, the abs are 100 percent real.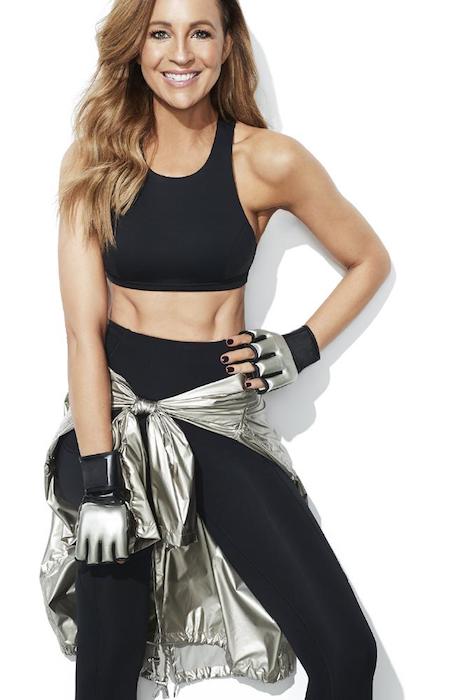 It left many people wondering how the famous host achieved those abs? What's her workout routine and diet plan? What are her thoughts on body image? Find out answers to all these questions and much more about Carrie in this article.
Fitness Secret
The simple fitness secret of The Project (2011-Present) host is to exercise at least five times a week and maintaining a healthy diet.
Workout Routine
The workout routine of the stunner involves walking most of the days of a week. She prefers to run on the weekends and attends Pilates classes too. To add a fun element to her workouts, she has started trying CrossFit exercises as well.
Talking about her workout methodology, the diva said she likes high intensity and isn't too good at things which are too slow. She has found a KX Pilates studio that uses weights and is quite fast.
The number of days she puts in for workouts usually depend on her schedule. Sometimes, it's five days a week while sometimes it just stops at three. She doesn't beat herself over it because she knows that her weeks are very active no matter how many hours of workouts she has put in.
Diet Plan
The current diet plan of the Australian talk show host is mentioned right here.
Breakfast
Porridge or yogurt and muesli.
Mid Morning Drink
Coffee.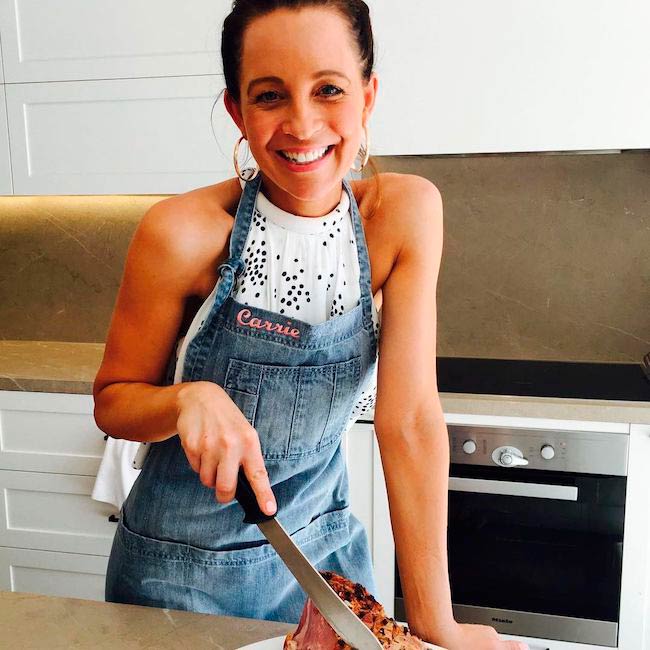 Lunch
Sushi or a wrap.
Afternoon Indulgence
Something sweet.
Energy-Boosting Snacks
She prefers tea, nuts, and fruits when she is in a mood to munch.
Options like dips, carrots, hummus, crackers, and celery are also at her disposal when she is on the set.
Diet Changes
The TV presenter is currently trying to add more fish to her diet. She also tries to eat healthily most of the times by sticking to fruits and veggies. But if she has something delicious (not so healthy), she goes for it.
No Photoshop
Some people assumed that Carrie's pics on Women's Health Magazine must have been photoshopped, but the editor of the magazine recently admitted that the pictures are 100 percent real.
Party Hard Workout Harder
This seems to be a preferred lifestyle philosophy of the radio presenter. She recently shared a post on social media in which she confessed to partying hard one weekend and working out hard the next weekend (by doing 100 burpees) to compensate for it. But she didn't regret partying.
Major Life Change
Bickmore admits her life changed drastically when her late husband, Greg was diagnosed with terminal cancer. She was in her 20s at that time and needed to grow up quickly due to the challenging circumstances. She has started a charity for victims of brain cancer, Carrie's Beanies 4 Brain Cancer and thinks it's a tribute to her husband who was a major part of her personal and professional life.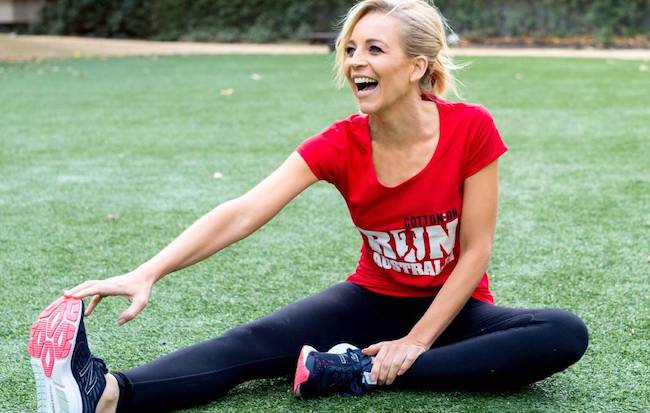 Thoughts on Body Image
The Gold Logie winner feels glad that she grew up in a family where there was no focus on body image, weight or anything like that. But she expressed concerns that as a mother, she wants to find ways to ensure that her kids have a positive body image, but she hasn't found a perfect solution yet.
In her opinion, body image issues is a real problem which is getting worse by the minute, and something needs to be done about it so that every kid can grow up with a good body image.