Abigail Clarke is one of those celebrities who had the option of losing excess weight via a surgery but didn't opt for it. Instead, she opted for the ages' old method of losing weight by eating the right diet and doing the correct workouts. Here's a brief of her overall fitness journey and how fitness is changing her life for better.
Changing a Lot
The Only Way is Essex (2010-Present) star confessed to Daily Star that her life has changed a lot since the show. She has grown up a lot and learned about her body better. She also realized that she needed to change her body to feel better about herself.
The Mistakes
A good thing about Clarke is that she didn't take years to figure out the steps she was taking that were not good for her health. She realized those steps were going out too often, partying a lot and not eating the right food. Abi decided to take a break from all that and learn more about herself.
Workout Routine
The workout regime of the diva includes doing gym sessions for at least three or four times a week. She also does personal training twice a week. Doing swimming or going for dancing on rest days has also become a part of her life. Each workout session lasts for about half an hour and it's very intensive.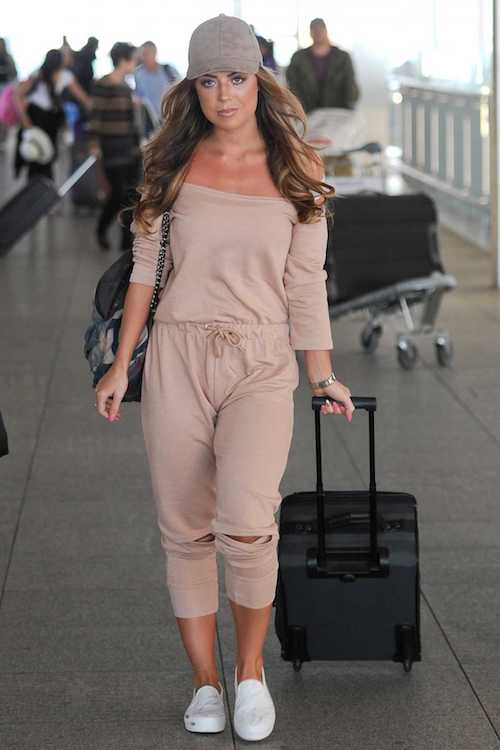 Workout Advice
The stunner advises people that they should not expect overnight results from any workout. Doing exercises consistently will bring in results but expecting miracles is not the right thing to do. She added that people who have 9 to 5 jobs and busy moms often find it hard to squeeze in a workout in their schedule. So, they should try the half hour intensive routine like she does.
Diet Secrets
The diet secrets of the TV personality are also doable. She is trying hard to keep the intake of carbohydrates to a minimum. As she is allergic to wheat, she tries to avoid it including all types of bread. Whenever she has bread, she feels very bad form the inside. Her diet plan includes a lot of greens and some Herbalife shakes.
Diet Indulgence
The TV celebrity totally believes that indulging in a treat every now and then is very important. She likes to indulge in cheese. It's her downfall as she can't resist it. Abi has it occasionally because her diet barely has any other carbs and a small quantity doesn't harm her eating plan.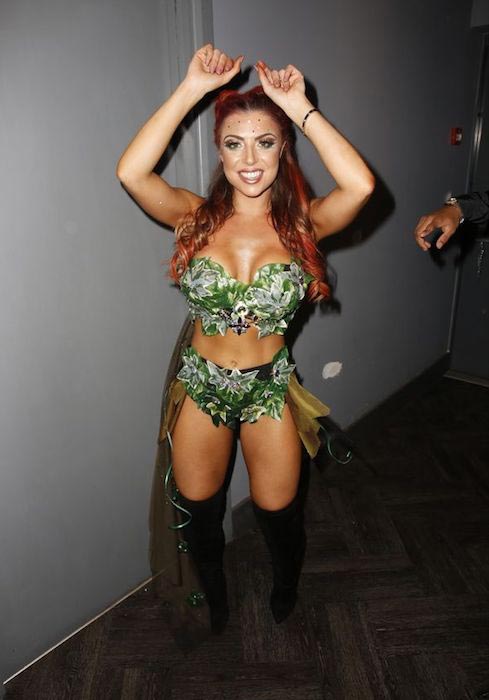 Admiring the Trends
The supporter of education for the children foundation confesses that she has been a natural pear shape for a long time so she has had a proper bum and big thighs. She also had a boob job that helped her achieve more of an hourglass figure. She likes the fact that Kardashians have brought booties back in fashion because for women like her, losing the weight from the thighs is a big challenge.
Break Up and Workouts
The BodyShockers (2014-Present) participant admitted that splitting up with her boyfriend helped her move forward on the path of fitness as she really started to focus on herself. She began going to the gym, swimming and dancing more post the breakup. These activities helped her to relax and find herself. When she was in a relationship, she always put the man first but now, she is enjoying being single. Focusing on her own fitness has also led to making her feel better about herself, reports OK.co.uk.
She suggests that women should not be so involved in a relationship that they forget to take care of themselves. You should love another person but it does not mean that you stop should loving yourself and making time for fitness. (And we totally agree with her!)
Work in Progress
Though the reality TV star is feeling pretty confident at the moment, she knows that she has not achieved the highest level of fitness. She says that she needs a bit more toning to get in the best shape of her life. She added that no one is completely satisfied with their bodies so we should learn to embrace what you have been given. (And we agree again!)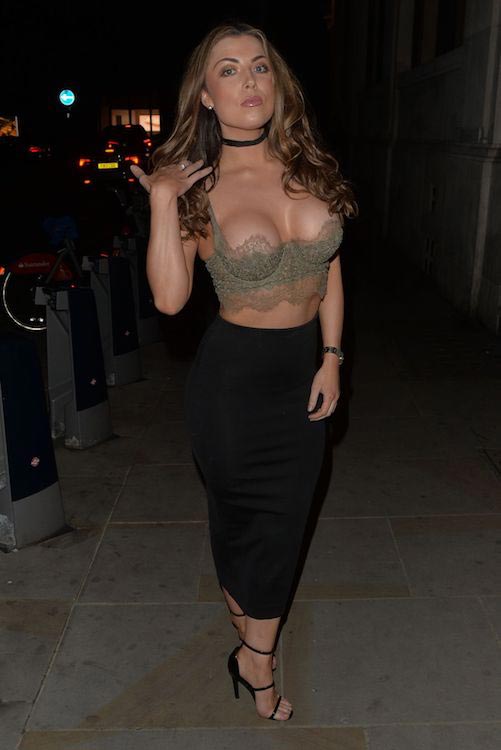 No Surgeries Yet
The British semi-reality star simply rejected the rumors that she was getting her ribs removed by opting for a surgery as a part of her weight loss journey. She thinks that exercise is a better option as it makes you feel better from the inside. It also makes you healthier and fills you up with energy.
The brunette did hint that she might go under the knife in the future. If she is unable to lose the thigh fat with exercises, she would most probably opt for liposuction on her thighs. She might even go for a bum job to get more lift and get some fat transferred in the aforementioned area.
But her preference would always be to try it the natural way first, i.e., doing hardcore workouts and having a proper diet. She has no surgery plans right now because she prefers the safe way more. Abigail also wants to push herself to the limits to see how far she can go fitness wise. (Good Luck!!)
Did you like the fitness journey of Abi? If so, you can keep up with her progress by following her on Twitter and Instagram.