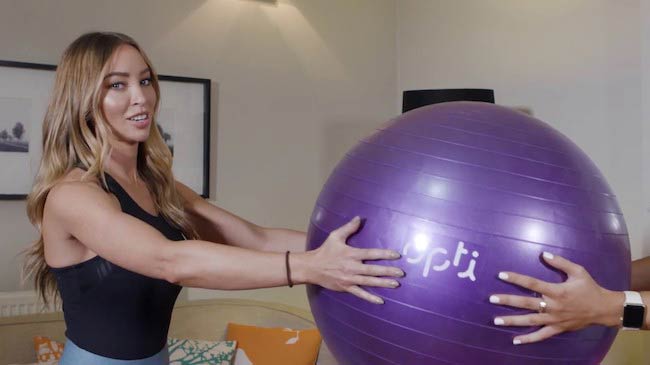 Lauren Pope is one of those celebrities who can't get enough of flashing off their near-perfect bodies. She can be seen flaunting off her body every chance she gets in the last few weeks. Here we try to explore her workout routine and diet secrets that help her attain that enviable body. We also know about the fitness mistakes she made in the past and what inspires her to work out continually.
Workout Routine
The former The Only Way Is Essex (2010-Present) star hits the gym on a regular basis. She does four to five sessions in the gym and sometimes even does six. Her workout routine usually involves a mix of cardio and weight training exercises. Her preferred moves in the gym are those which work her legs, bum, and abs as they are the body parts she likes to keep in shape, the most. She also loves the moves like standing rows with squats and band core twists. Lauren likes using the Opti-Stretch Set and considers them to be highly versatile.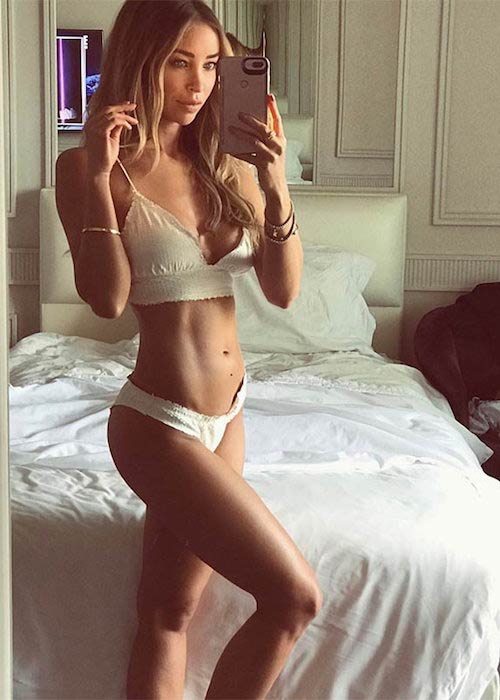 Workout Partners
The diva likes working out with friends. It helps her to be less intimidated by knowing what she is doing in the gym because she has got someone to bounce off. Working out with friends also adds a bit of fun as she and her friends like to gossip during the sessions.
Workout Motivations
For workout motivation, the TV personality follows the Instagram page of Bradley Simmonds. He posts a lot of varied client workouts. She hopes to work out with him in the near future. Her own Instagram page also acts as a motivator for her. Some people think that she is obsessed about herself when they look at her Instagram page, but in her opinion, it's her motivation diary. Whenever she gets a nice selfie, it spurs her on to keep doing it. She also likes adding stuff and filters to pictures. In essence, she loves the creative side of Instagram. Music also helps her to stay motivated during tough exercises.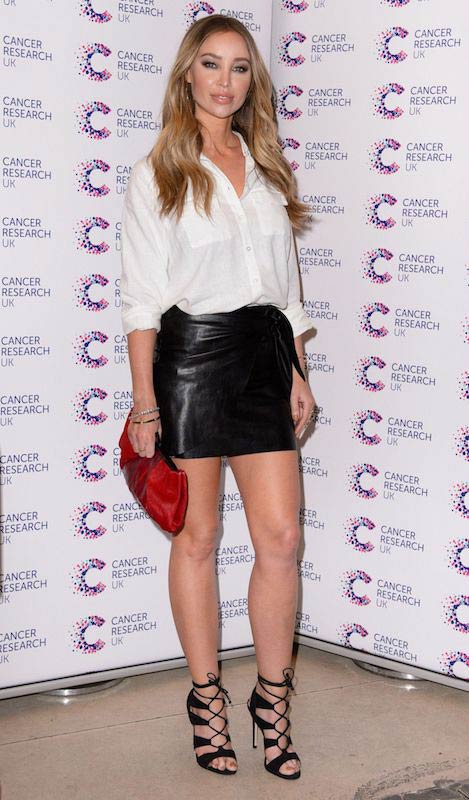 Favorite Body Part
The preferred body part of the glamor model is her abs. She refused to comment on her least preferred body part as she doesn't want to point out her flaws to the world.
Fitness Mistakes
The Devon-born admits that she had made fitness mistakes in the past. Only last year, she was not looking her best as she partied a lot and drunk a lot too. Drinking more alcohol is followed by a hangover and lots of eating for her. At that time, she used some unflattering pictures of herself to motivate to keep in shape and went hardcore.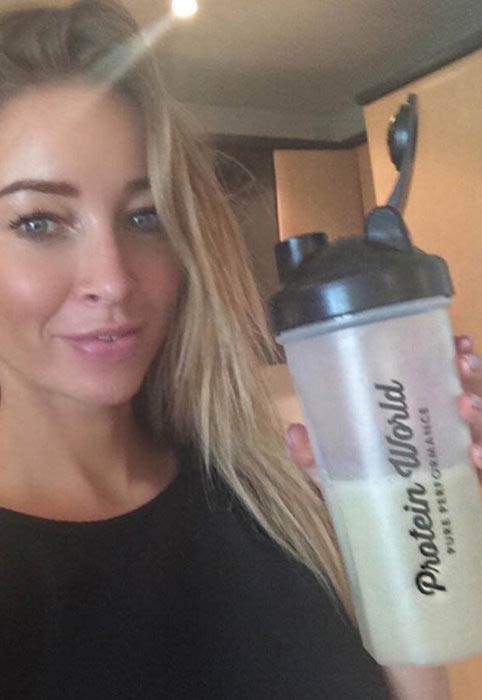 Diet Indulgence
The entrepreneur likes to indulge in anything chocolatey on Sundays, especially if she feels a hangover.
Diet App
The music producer likes to eat healthily to stay in shape. She even makes use of the Deliciously Ella's recipe app as it helps her to create amazing snacks and desserts. The recipe she likes the best is the avocado chocolate mousse.
Foods to Avoid
The actress likes to stay away from white carbs as they lead to stomach cramps and makes her bloat.
How to Fight Bloating?
Bloating is a terrible ordeal and celebs deal with it too. Pope deals with it by having a Super Elixir powder in a glass of water every morning.