Maria Fowler is one of those celebrities who are not afraid to take on any fitness changes. Last year she took on a weight loss journey and succeeded wonderfully. Now, she has announced the commencement of another weight loss journey in which the aim is to get her post-baby body in shape.
Despite the pregnancy difficulties and a difficult labor, the stunner is proud to be a mom and she wants to be slim in the next few months so that she can enjoy some winter sun in January. She is following special exercise and diet advice to achieve her goal. Will she be able to make it? We are sure she will.
The Happiness
The girlfriend of former BMX world champion racer Kelvin Batey welcomed her first child in September 2016. Kevin was the one to share the happy news on Twitter. He also shared that the baby's name was Evie Paris Batey.
The Secrecy
The couple has shared many pictures of their daughter but has decided to keep her face hidden, reports Reveal. When inquired about it, the former The Only Way is Essex (2010-Present) member stated that Evie is the most precious thing in their lives. She is tiny, innocent and vulnerable and the couple wants to enjoy their time with her before they share her with the world. The couple is also concerned about the type of comments people would write on Evie's pictures if her face is shown.
Tough Pregnancy and Unconditional Support
The pregnancy journey of the mother of one was not easy. She had to deal with Symphysis Pubis Dysfunction that causes extreme pelvic pain and she could barely walk due to that.
Maria got an unconditional support of Kelvin during the tough time as Kelvin went public about their relationship on social media and appreciated what she was doing and how proud he was of her. He added that she can do it and it will be worth it.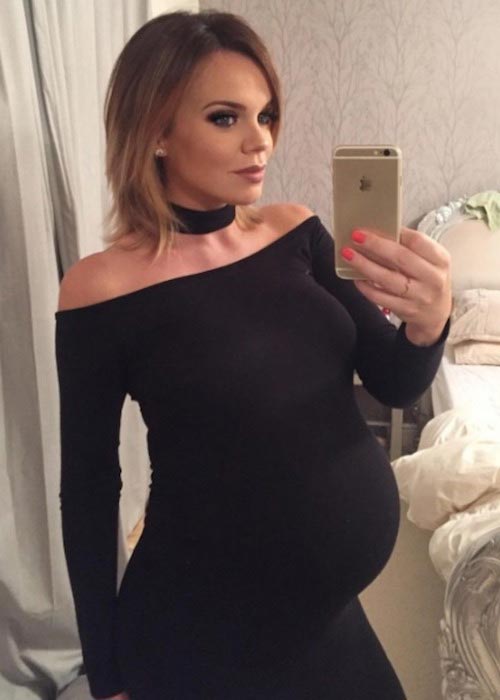 The Weight Gain
Apart from dealing with pregnancy problems, the glamor model also gained 3 stone during the pregnancy. She took that sportingly too by joking that she was proud of her mummy tummy and that she had more muffin tops rather than Mr. Kipling. Her post-pregnancy weight was 11st 7lb.
Difficult Labor
The TV star also revealed that she lost half of her blood during labor. So, she decided to bottle feed the baby. She also took a few weeks to feel like herself again.
Feeling Proud
It is a fact that many celebs don't like to show off their mummy tummy but this diva doesn't believe in that. She says that she is proud of every inch she has because it was a result of nurturing her daughter. Maria also adds that she is blessed to have a beautiful baby girl and she is in love with being a mom.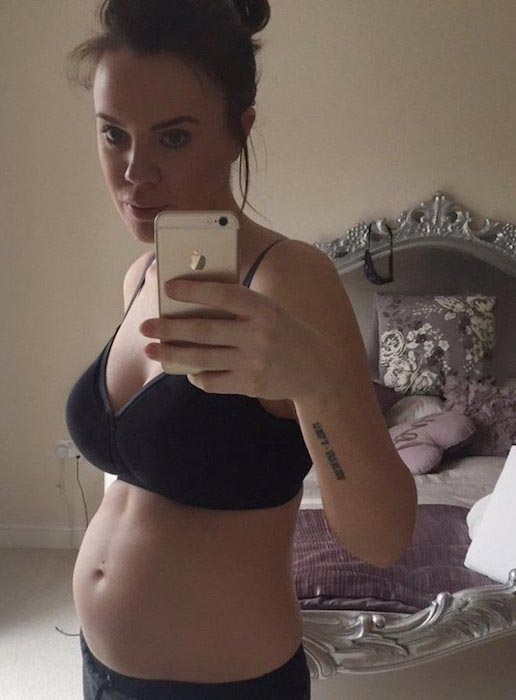 Sharing the Responsibility
The beauty is lucky that her partner is a hands-on dad. As Evie needs lots of attention and care, the couple have decided to share every responsibility, even the night feeds. (Aww…that's so cute…Isn't it?)
Fitness Goal
The pretty lady has initiated a new weight loss journey by setting a fitness goal, reports Lifestyle One. She has a lot of fat around her midriff and wishes to get rid of it. Her goal is to work hard on her fitness for the next ten weeks so that she can get in a bikini in January 2017 and enjoy the winter sun. Her ideal weight is 9st and she wants to achieve it by January because she is taking a break with Kelvin and Evie at that time to hit the beach. She wants to have six pack abs like Kelvin in January.
Fitness Motivation
The fitness motivation of the Makeup Artist is her boyfriend Kelvin because he is in such a good shape. Maria says that just looking at his fabulous body in the shower inspires her to get back in shape.
Workout Routine and Diet Plan
The preferred workout of the Beauty Blogger is to exercise for at least 90 minutes daily. A special program has been devised for her by the Forza experts, the details of which are not revealed yet.
She is also following a low-fat diet and taking the help of Forza Supplements this time around (She did it in the past too). Her preferred option is to depend on Forza's Shake It Slim meal replacement drinks rather than having a lunch because the drinks are filled with all vital minerals and vitamins and just have 204 calories. They are great for her to shift her mummy tummy.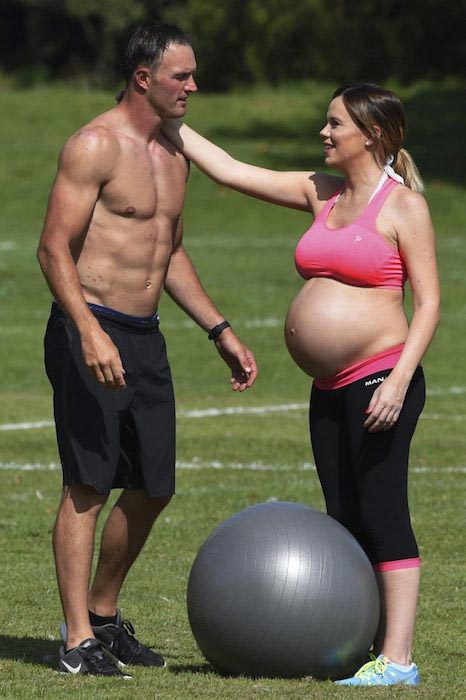 Great Life
The owner of Fierce Face Beauty company says that her life is near to perfect now. Waking up with her baby girl and soul mate is life for her. (We think it is pretty cool, don't you?)
Did you like the post-baby fitness plans of Fowler? If so, you can keep up with her progress by following her on Twitter and Instagram.