When we think of Tracy Anderson, names like Jennifer Lopez, Gwyneth Paltrow, Molly Sims, Lena Dunham and Melissa George pop up in our heads. All these celebs have benefitted a lot under the guidance of Tracy or they have used the Tracy Anderson method (her dance-inspired fitness routine) and got the results they aimed for. So, here we try to find out how she turned into an entrepreneur and what keeps her going. We'll also be telling you about several useful fitness tips she shared that will certainly help you if you use it wisely.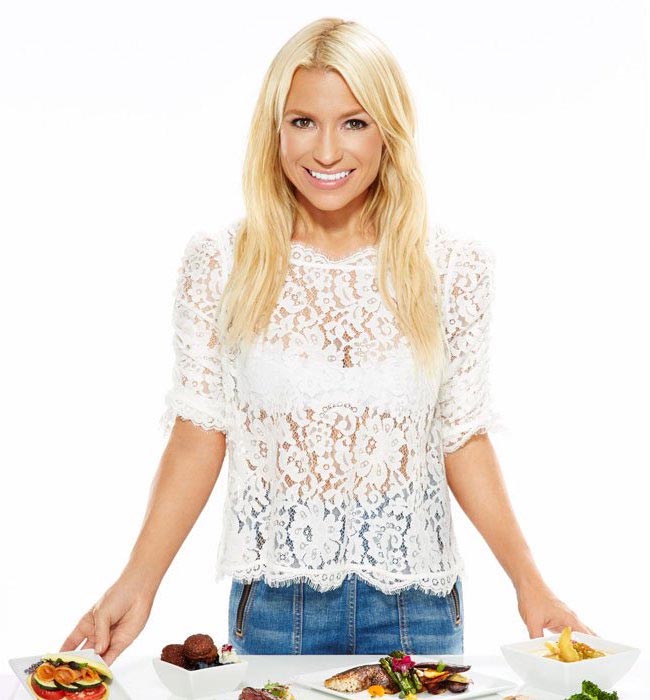 Her Motivation
If you are wondering about why Tracy does what she does, then Hello Magazine has found out the answer to it. She likes to help people feel their best and teach them how to connect with their own bodies. It drives her towards improving in her work and doing it over and over again.
The Unplanned Entrepreneur
The renowned trainer also shared that she wasn't planning to become an entrepreneur. Her long time friend as well as student, Gwyneth Paltrow was behind the idea. Paltrow liked the results offered by Tracy's workout and wanted to share the awesome results with others such as lifting Gwyneth's butt off the ground and toning it.
Praising Gwyneth
The celebrity trainer holds some special affection for Gwyneth Paltrow. She shares that Gwyneth has a metabolism that doesn't quit which has helped her achieve all her fitness goals.
Her Own Fitness Fundas
The popular trainer also shared that she exercises regularly because she doesn't have a fast metabolism and she will gain a pound on a daily basis if she were to stop exercising.
Fitness Advice
Here are a few useful pieces of advice the star trainer has got just for you.
No New Year Resolutions
The Indiana born doesn't like the concept of New Year resolutions to get fit. She thinks that getting fit should be a journey and it should involve self-love. You should not hate your thighs when you look in the mirror. You should love who you are and change yourself constantly to become fitter and healthier. (And we totally agree!!)
Be Kind to Yourself
The former professional dancer also believes in the power of having a positive inner dialogue. Your inner dialogue should aim at being kind to yourself and stop comparing your own fitness journey with other people.
Don't Follow celebs Blindly
The author also advises people to not blindly follow the celebrity workout and diet. You should rather hear what your body needs and then follow a suitable workout and diet plan. You should also not be dazzled by the look, an actress is sporting on an award function and try to imitate her. You should remember that the actress must have had a team of trainers, stylists, nutritionists and hair and makeup artists who helped her look like that. You may not be able to achieve that look all by yourself. So your focus should be on realistic goals.
No Perfect Program
Anderson also thinks that there is no such thing as a fitness and diet program that works for everyone. She thinks that working on your biceps one day and working on your glutes the next day will not be too fruitful. You should rather aim for toning up your entire body by focusing on proportion and moving as a whole.
Make Workouts A Priority
The creator of pregnancy workout DVD collection thinks that everyone should make workouts their priority in life. You should focus on keeping every part of your body fit rather than focusing on only specific area or concern. You may take help of targeted training boot camp DVDs when you're slammed and remember that something is better than nothing. But you should not be too dependent on them. You should find out time to work out properly as often as you can.
Rest Days Shouldn't be Required
The wellness coach has a different opinion of rest days. She thinks that every single day that you do not exercise is leading to your weight gain or keeping your weight the same. You should not perceive exercise as something you need relief from. You should rather make sure that you become so dedicated to exercise that every day when you don't work out seems like something is not right with your body. This doesn't mean that you should overdo the exercises but you should make sure that you are pushing yourself towards fitness every day.
Take Breaks
The fitness expert does believe in taking breaks from exercising. She focuses on doing light exercises during these days that are done within 30 minutes only. She also believes that you should not starve yourself if you had a little ice cream someday. You should balance the art of making your body crave for exercise and not torturing yourself in the name of fitness.
Eat Treats but in Limit
The health buff believes that it's okay to have a treat like eating a cake every now and then. But you should know where to stop. You can have a bite of cake but not the whole cake. You should know where to put the limit mark and not to be childish with your cravings.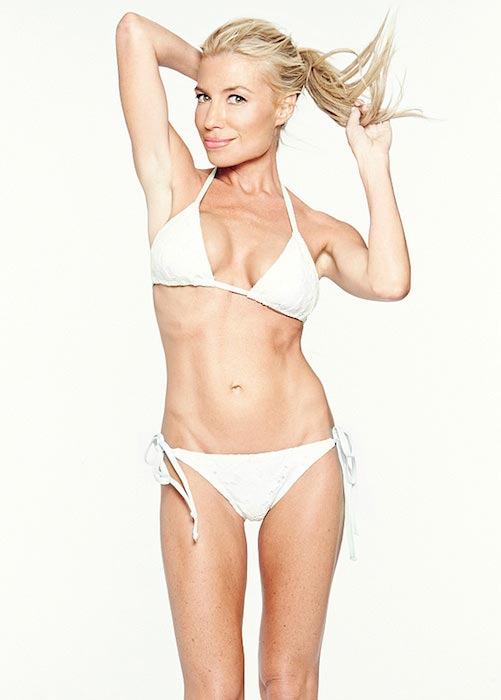 Music and Fitness
The American trainer also thinks that music plays a key role in motivating people to work out regularly. Music will help you move your body, connect to your body and work with intention. Hence, balance, maturity, and music should be your tools to stay motivated to workout hard and be a better version of yourself.
Liked what Tracy just shared? Want more of it? Keep reading more tips shared by her by clicking here.