One of the complicated things you need to do to maintain good health is to get up early in the morning and get going with the workouts. You will certainly feel it's the toughest thing if you are a night owl who likes to sleep late at night and wake up late the next morning (even afternoons!!). People who are in the habit of getting up early in the morning will not consider working out to be such a chore.
If you are wondering why we are stressing on working out in the mornings, then you must know that it's not us, it's the celebrity trainer Tracy Anderson who is stressing on waking up early and hitting the gym. She has also opined about how spending 15 minutes in the gym would work wonders. She has shared her thoughts on skincare, business & emotions and the birth of the Tracy Anderson method. Read it all right here.
Start Early
Recently the trainer of Gwyneth Paltrow talked to People and shared that the first thing she does every morning are workouts. She really likes it and wants her fans to protect this thing.
The Endless Benefits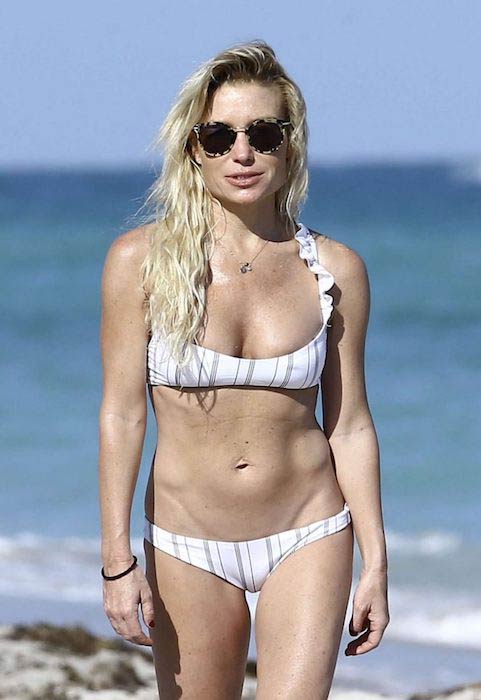 The fitness enthusiast says that the biggest benefit of morning workouts is that you can deal with anything that happens during the day. You can even fight off all the stressors. When you exercise, you not only get to have perfect body parts like great butt or perfect abs, you also preserve and boost your attitude, mental health, stress fighting abilities and your ability to deal with diseases. So workouts are really important for everybody.
Why shouldn't you Workout at Night?
The petite blonde says that if you don't have time to workout during the day, you can choose to workout at night. It's better than not working out at all. But she also mentions that getting sweaty in the night may prevent you from getting the sleep you need. When you workout at night, your adrenaline kicks in which often keeps you up later than you intend to be. As sleep is incredibly important for everyone, you should try to go to bed earlier and get up early in the morning.
Just 15 Minutes
The fitness guru of Jennifer Lopez says that if you are in a hurry and can't hit the gym in the mornings, then you should find a fitness DVD or opt for a streaming service. It will allow you to commit at least 15 minutes to working out. If you do something strategically, you will get good results.
No Snoozing
If you think that spending 15 minutes is something you can commit too, then you need to let go of the habit of hitting the snooze button. Everyone wants to hit the snooze button but if you do, you are settling for less. Don't let that happen and get out of the bed as soon as the alarm goes off, says the talented trainer.
Exceptions are Always There
The dancer wants you to not to be too harsh on yourself. It's okay if you skip the morning workouts every once in a while. You don't need to beat yourself up for that. Women who are used to taking breaks due to their cycle should not feel pressured to exercise if their bodies can't handle it. Just be sure that hitting the snooze and skipping the workouts doesn't become a habit. If it does, it may keep you from owning your best self.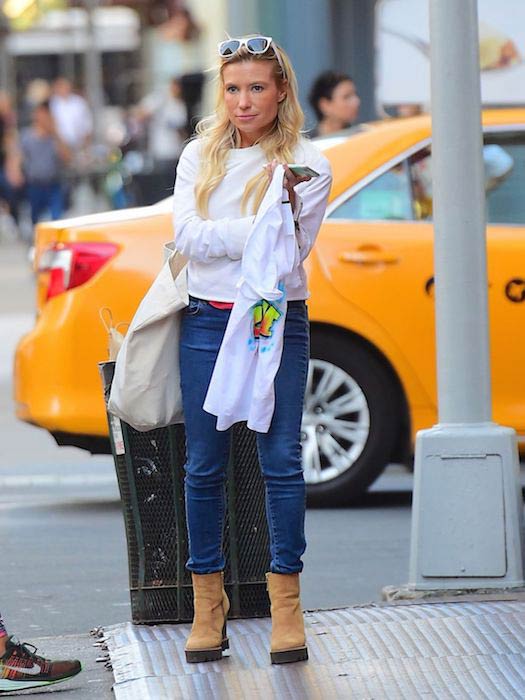 Skincare Secret
The owner of a multimillion-dollar fitness empire has also revealed the secret of her beautiful skin. She starts her day with fruits before having anything else. She often has a smoothie or strawberries. It not only helps her to get a morning spark but it also does wonders for her skin. She is also a fan of Ecco Bella day cream.
Birth of the Tracy Anderson Method
The best-selling author shared the story behind the birth of the renowned Tracy Anderson method with Bustle. She got into fitness after giving birth to her son. Tracy had gained 40 pounds due to her pregnancy. The lovely lady didn't lose it even after working out so hard. It was then she devised the popular method that focuses on small muscles in the body and eating in a healthy manner. Now, after 18 years, the method is winning hearts all over the world.
Business and Emotions
The ex-wife of Matt Mogol thinks that personal relationships are vital in any business. She doesn't think that avoiding emotion in work is a good strategy for her. You should learn to balance your emotional self with your physical and intellectual self. Though having uncontrollable emotions at work is not smart, being able to hear people and understand their problems is vital.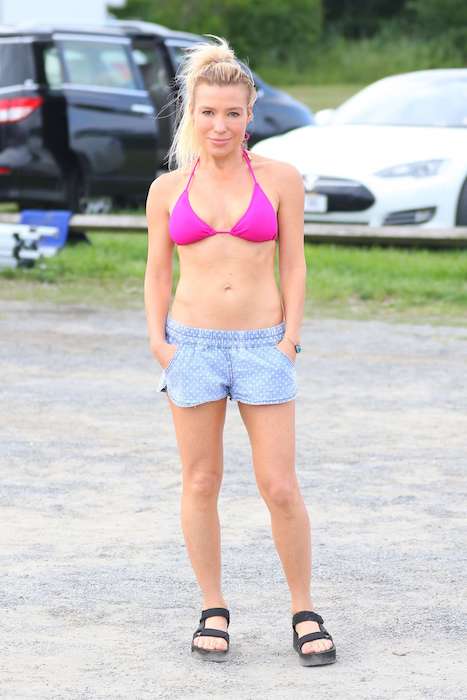 If someone is expressing sadness, anger or hesitation or any other emotion, your focus should be on addressing it by using questions. The questions could be why that emotion is surfacing, how can it help the business or how can it hurt the business. She doesn't think that she would ever want to stop developing meaningful relationships in the business as it forms an important part of her business. For her, recognizing emotions leads to improved partnerships, reports CNBC.
Did you like Tracy Anderson's Morning Workout Advice on her thoughts on 15-minute workouts? Do you wish for more advice from the stunning trainer? If so, you can bookmark her official website. You can also follow her on Twitter, Instagram or YouTube.