Victoria Beckham has an awesome body and she works hard to maintain it. Be it running for three miles daily or hitting the gym with a trainer, she never misses a workout. She also follows a particular diet and doesn't indulge in whatever foods she wants when she is on a vacation.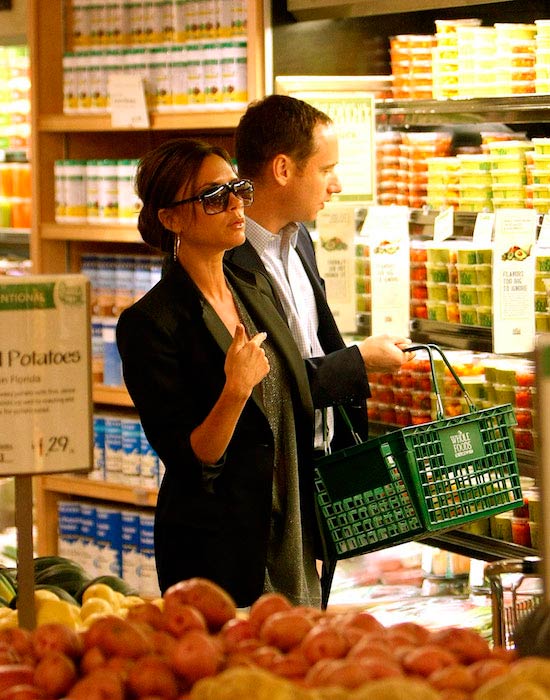 She also has some amazing ideas on being herself, not aiming for perfection and the fad diets. Read on to know it all!
Workout Routine
The current workout routine of the wife of David Beckham includes running for three miles every day and then working out for an hour with a personal trainer. She is also a fan of SoulCycle, cult studios, and Barry's Bootcamp because she is often spotted there with David.
Not Aiming for Perfection
Though many of her fans believe that she is perfect, the diva doesn't feel so herself. She admits that she doesn't feel confident at all times. She just focuses on what she has accomplished and feels blessed.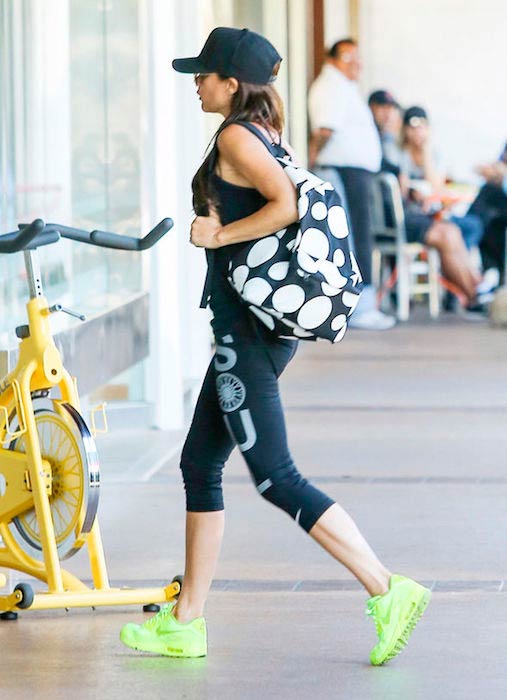 Being Herself
The mum-of-four also has no qualms about looking perfect for the paparazzi. She says that her focus in life is towards having fun with her family and not look great all the times. If she focused too much on looking good in every picture, her kids won't be as happy as they are and she won't be married anymore. So, what we can learn here is to be yourself and not stress too much about what people will think.
The Running Obsession
This is not the first time the stunner has admitted to being a runner. She ran a lot when she was aiming to lose the baby weight. She ran for six days a week and admits to being obsessive about it.
Expensive Workouts
The fashion designer previously admitted to being trained by two Tracy Anderson trainers for two hours daily. The workouts included doing cardio like an uphill walk while reading her Kindle and then working with a trainer for her arms and legs. As the cost of Tracy Anderson trainers is £150 per hour, she spent about £4,200 every month to stay fit. Apart from expensive workouts, the beauty also splurged on facials and spa sessions. Her personalized Bulgari Spa massages cost £130 while £493 per session was spent on facials.
Diet Secret for Healthy Skin
The singer tries to eat healthy most of the time and she eats foods that are good for her body. For instance, she tries to eat salmon every single day to keep her skin healthy and clear. Before adopting this amazing tip shared by her dermatologist, she had really problematic skin. Now, her skin is sorted out.
Sharing Secrets
The businesswoman believes that there are basically two types of women in the world. The first category includes women who find something nice and prefer to keep it to themselves while the second category of women shares the secret with the world. She falls in the latter category.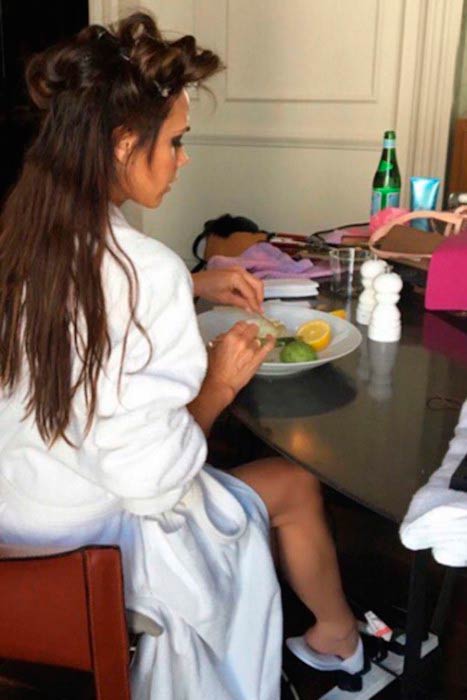 Be Who You Are
The popular model recently penned down a letter in which she advised young girls to let the skin breathe, wear less makeup, and avoid shaving eyebrows. She wants you to just be yourself and not take hasty decisions that you might regret in the future. She also admitted to regretting opting for breast enlargement in 1999 and said that she did it because she felt insecure. You should never repeat her mistakes, learn from them and celebrate whatever you have got.
Diet During Holidays
Posh Spice tries to follow a healthy lifestyle when she is on a vacation This was proved recently when she was vacationing in Maldives. It was reported that she phoned ahead of the trip to the luxury island to ensure that they could provide all the foods she loves like salmon, edamame beans, lettuce leafs, salad radish, Atlantic black cod as well as yellow-fin tuna and fruits. She did that because she doesn't think that holidays are an excuse to eat and drink whatever you want.
Opinion on Fad Diets
The former Spice Girl also thinks that fad diets like those involving an addiction to green juices are just silly and a person, especially young girls should stay away from them.