Vuyo Radebe is a social media inspiration and fitness celebrity who had seen lots of ups and downs when it comes to her fitness journey. She was a healthy kid who deviated from the fitness path for a while but soon got back to it. Here, you can have a look at an encapsulated version of her fitness journey and follow some of the useful pieces of fitness advice which she has shared with her fans.
Healthy Kid
The Mthatha-born admits that she was never interested in sports or fitness activities as a child and did only beginners' level at sports like tennis, basketball, and hockey. She had one great habit though, she was always smart about eating healthy and practicing portion control. A lot of credit goes to her mother who is very conscious about nutrition and used to scold her if she ate too much or enjoyed any junk food.
The Unhealthy Habits
Like many of us, Radebe veered off the fitness path when she went away from home for higher studies. The stress to do well at the University level made her see food as a comforting object and she developed unhealthy eating habits. Vuyo used to depend on toasted bread with jam and margarine for dinner and had all sorts of unhealthy snacks like sugar laden biscuits, rusks, etc. That resulted in a lot of weight gain.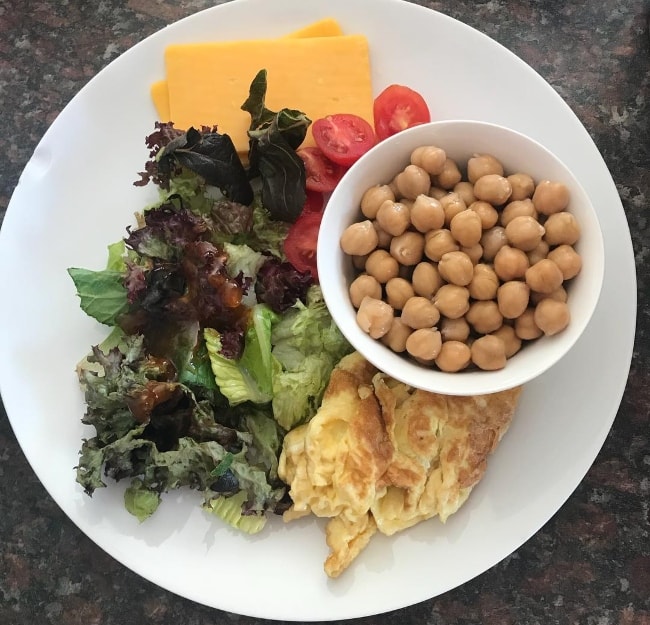 Starting with Exercises
In 2007, she failed a course. After that, she decided to change her life for the better. She started exercising by running in the streets because it took her out of her comfort zone. At that time, she used to run for 3 kilometers during one session. Running was tough for her in the beginning because she was very unfit but things changed with time.
Running Motivation
One thing that motivated her to run regularly was the happy feeling she felt after every running session. Dealing with failure also fueled her passion to exercise more and she started eating healthier food items as well. In 2009, she moved to Johannesburg and was intimidated by the traffic for a while. Still, she entered a 10 km race which helped her gain confidence to run even when there was traffic. After the first successful race, she participated in many such events including a 42 km Marathon and she also joined a gym.
Involving the Family
Now, the social media sensation likes to keep her family involved in all her health and fitness lifestyle changes. Her entire family, especially her daughter, goes for a walk with her very often.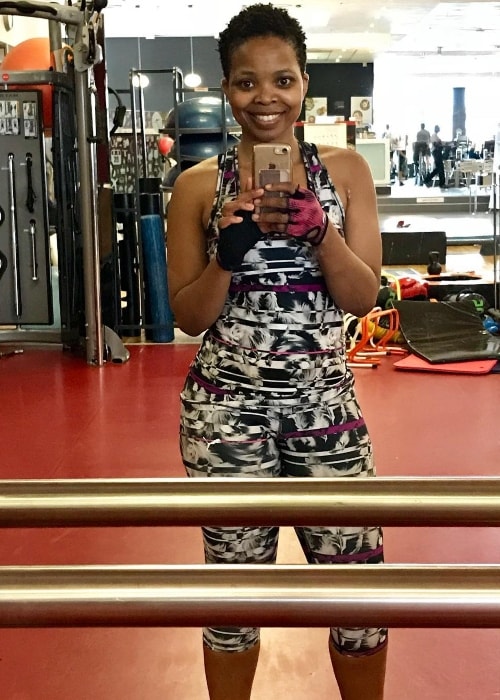 Fitness Tips for Vuyo Radebe Fans
If you have just started with your health and fitness journey, you should take it slow, one day at a time. You should not opt for any extreme diets and change your diet slowly. Going on an extreme diet is bad as it can restrict your food choices and hence you can't continue it for very long. Short-term changes get short-term results while long-term changes could change your life forever.
The same rule applies to exercise. You should start with an exercise, like a 10-minute walk, that you can do easily and look forward to doing again. Don't opt for a challenging workout as it will make you feel demotivated and you will lose your interest rather quickly. Small changes always matter more because they combine to become bigger changes that can alter your life for good.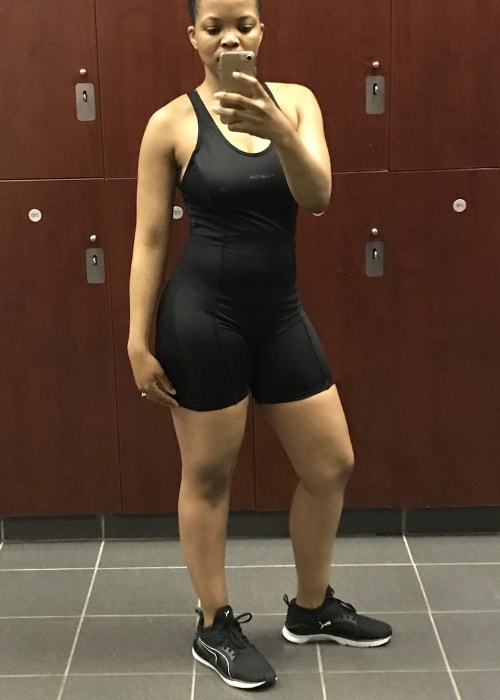 The Goal
Vuyo wants to help get South Africa healthier, help people move away from obesity, and to put an end to the idea that eating healthy is very time-consuming and expensive. She wants to share easy and cost-effective ways to maintain a healthy and nutritional lifestyle.
Featured Image by Vuyo Radebe / Instagram