There is no doubt that WAG Coleen Rooney is looking stunning these days. The reason? She is back to her pre-baby weight after being a mother to three kids. Her workout routine is set, she has strict diet rules and relaxes them only on weekends. She loves relaxing with her husband and isn't saying no to another baby yet. Let's explore her workout and diet secrets along with knowing what she is planning for her future.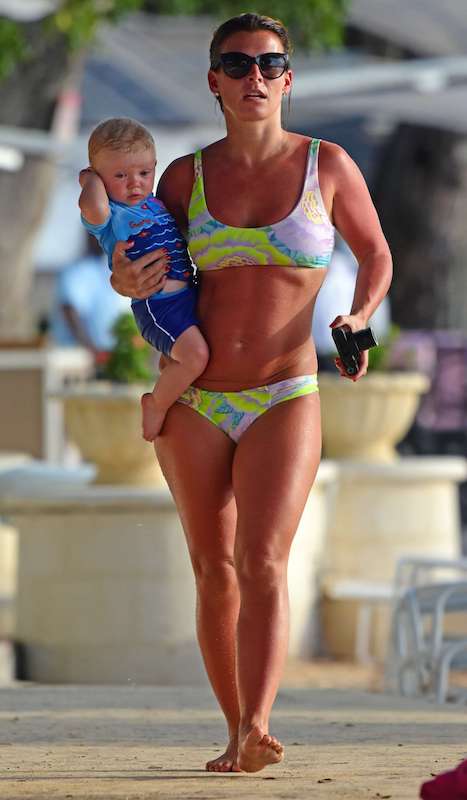 Being Back to herself
The diva admits that after having her first child Kai, she never got her pre-baby body back. Then, after the birth of her second son Klay, she gained a few more pounds. That's why when she had Kit, her third son, she was eager to get back in shape. She is now back to the weight, she had before her kids. She didn't reveal her weight but admitted that she is a comfortable size 10 now.
The star confesses that it's hard for women to keep up with fitness and running after their kids. She always finds it hard to find time to hit the gym. But thankfully, she does it and has now managed to get in the shape she likes best. She likes being back in her jeans too.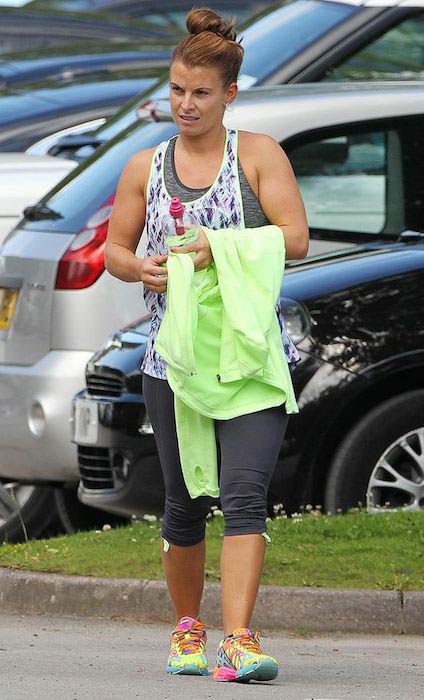 No Pressure
The wife of Manchester United and England football captain Wayne Rooney says that after Kit was born, she was eager to get back in shape but denies facing any pressure from other people. She maintains she has done it for herself.
The TV presenter says that there is a lot of criticism about how people look and their weight but it has never pressured her. She has quite a strong character and does things for herself, not for anyone else.
Workout Enthusiasm
The mother of three admits that since becoming a mother, she loves going to the gym. It helps her to have some peace and "me" time. Before having kids, going to the gym seemed to be an effort for her.
Workout Routine
The workout regime of the stunner usually includes exercising 4 to 5 times a week. She trains with a trainer for 3 times a week and does Pilates twice every week. Booking a trainer motivates her to hit the gym and she probably wouldn't go otherwise. Workouts always make her feel full of energy, which she really needs to manage three little kids.
Added Benefits of Workouts
The columnist thinks that going to the gym boosts your confidence and the sense of overall well-being. Once you lose weight and get back into the old jeans, it also makes you more confident.
Diet Secrets
The diet secrets of the brunette beauty are simple. She sticks to a healthy diet plan most of the week and indulges in treats and eating out just on weekends.
Relaxation Method
The brown-eyed beauty likes to spend some relaxed time with her husband and without the kids. They usually go to the cinema or a concert or a restaurant to spend some quality time together. This quality time allows them to talk to each other and keep their marriage sparkling with love.
No Plastic Please
Coleen has not had any plastic surgery done yet but, she is not denying its prospects in future. She might go for it. She also thinks that people pay less attention to who has got plastic surgery these days as compared to earlier times.
When it comes to age, she never bothers about the numbers. She still feels younger than the 30s and quite confident of herself.
Future Plans
The owner of toy brand Lamaze says that she loves newborn babies but she is not thinking about it at the moment. She did indicate that she would like to have a little girl in the future because right now, she is surrounded by boys and she is the only girl in the house.