Whole30 is probably one of those diet plans that actually work for people. It eliminates all the bad stuff from a diet and ensures that a person depends on whole foods. If you have also heard about this diet and you are curious to know more, then what's a better way to know more about it than learning what a Whole30 coach, Kate Brock eats in a day and how this unique diet plan changed her life too. Intrigued? Scroll down for more.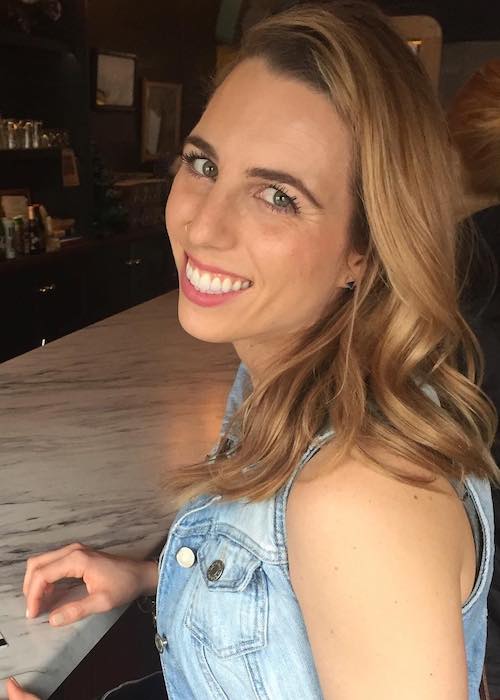 Childhood Experience
The beauty admits that when she was a child, she never had to worry about what she was eating as she was burning more calories than she consumed. During high school, her morning meal included a shake, a chocolate chip cookie, and a buttery croissant. As she was quite thin, no one ever suspected her eating habits. She also thought that being skinny meant being fit, which is an incorrect perception.
The Bad Phase
Due to bad eating habits in the childhood, the fitness enthusiast went through a bad phase when she was in college. She was constantly sick and was battling with stomach problems after every few days. She had to visit the hospital often and she tried to turn things around by changing her diet. From being a vegetarian to being a vegan, she tried everything but things didn't get better for her.
The Discovery
After dealing with stomach problems for years, visiting hospitals, and meeting top-class medical professionals who couldn't highlight her problem, she found a perfect solution. She visited Egypt on a holiday and there she discovered Whole30. It's a unique program that eliminates grains, dairy, sugar, and legumes from one's diet. It changed her life completely.
Diet Approach
This certified coach follows Whole30's "food freedom" approach. It allows her to get some flexibility rather than following a very rigid diet. It makes her feel her best and has thankfully kept her out of the hospital. As she is not a fan of cooking, it keeps her out of the kitchen as well.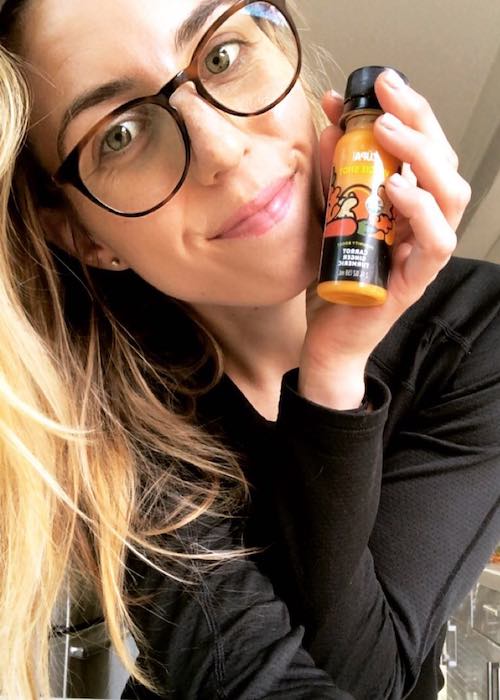 Diet Plan
The exact diet plan of the stunner is mentioned right here:
Breakfast
Her day starts with veggies, protein, and some carbs. So, her breakfast is usually an omelette with tomatoes, spinach, mushroom, Japanese sweet potatoes and some bacon. This protein-packed breakfast allows her to preserve her energy and stay full until lunchtime.
Lunch
During lunch, she likes to have last night's leftovers with a salad. She has tacos that are made by Paleo On The Go and are made from tortillas. The beef and salsa verde she has is delivered by PRE.
Her lunch also includes some guacamole and tomatoes. Ordering foods from Paleo on the Go and PRE allows her to make a good and healthy meal in just 10 minutes. It also allows her to save time spent in buying groceries or cooking a meal by herself.
Dinner
At dinnertime, she has a blend of sweet potato, pork, frozen cauliflower rice, Yai's Thai almond sauce and coconut aminos. She makes it in big batches and enjoys it throughout the week.
Snacking
The fit lady likes to snack on leftovers or Whole30-approved Epic or DNX bar. These are made from grass-fed beef.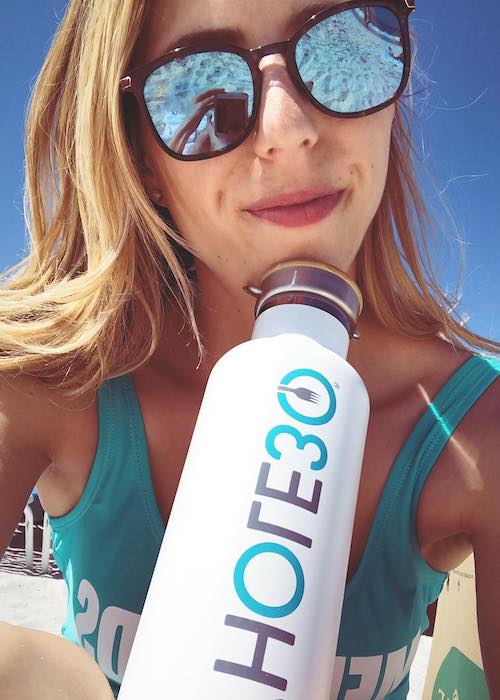 Nutrition Advice
Brock's nutrition advice for her fans is that though there is no one size fits all nutrition plan that would keep you healthy, Whole30 is a perfect place to kick off your nutrition journey. She has hugely benefitted from this amazing fad diet. So, she wants people to benefit from it too. When you try this diet, you will fuel your body with the right foods. It will allow you to do the stuff you love the most.
Featured Image by Kate Brock / Instagram