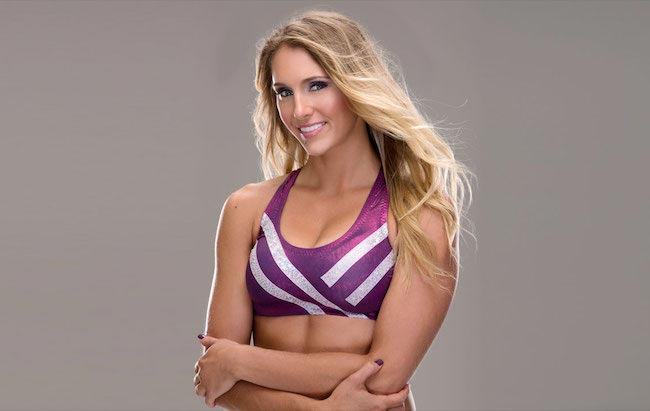 Life is presently running at a crazy pace for Charlotte who was crowned WWE's first Women's Champion at Wrestlemania 32. When not on the phone planning her next promotional appearance, you will find her in the gym and as soon as she gets out, she is on the road traveling to yet another city.
Dedication to working out and living a healthy lifestyle is what has kept her going nonstop for more than 3 years now. During her first year in NXT, Charlotte fought in mere six matches. It took her only another two years to bring that number up to 100 to become the reigning Divas champion re-introduced as the Women's championship in 2016.
Being at the forefront of women's wrestling, Charlotte feels the platform gives her more leeway and greater opportunity to change the popular perception of what women are capable of. She wants to go beyond being mere eye candy and hence vouching for longer women's matches and intense storylines surrounding female wrestlers. In 2016, Charlotte intends to raise the bar on all fronts; be it onstage charisma, wicked character development or aggressive physicality in the ring.
Here is a look inside her life to reveal what keeps her going.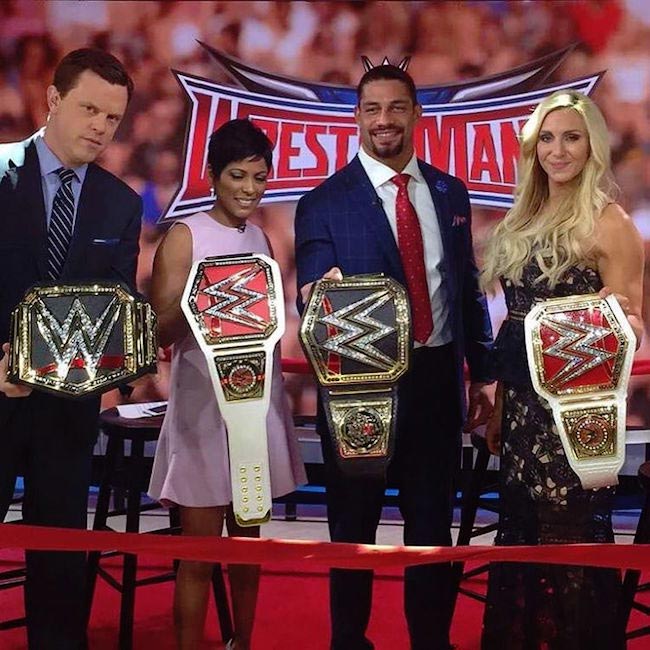 A late bloomer, but always ready to explore new territory
With no plans ever to break into the WWE, the opportunity came as a suggestion out of the blue at her father, Ric Flair's second Hall of Fame induction in Miami.
Ashley Elizabeth Fliehr (stage name Charlotte) was happily making a lot of money working predictable 40-50 hours a week as a personal trainer. Breaking out of her comfort zone took a lot of thinking and speculation on her part before signing the WWE developmental contract. Her father warned not to make the leap half-hearted. So, once she joined the training camp in Florida, she never stopped to look back.
Every big leap worth making is accompanied by the pain of transition
The career switch meant moving away from home to surrender to a life of constant travel and a massive pay cut to start with. Charlotte did not just get rich the moment she started in WWE and had to put in a lot of time training and getting comfortable with flipping around her large frame of 5 ft 10 in the ring. She uprooted her entire life from North Carolina to move down to NXT based in Florida in 2012 and finally debuted in WWE Raw in July 2015.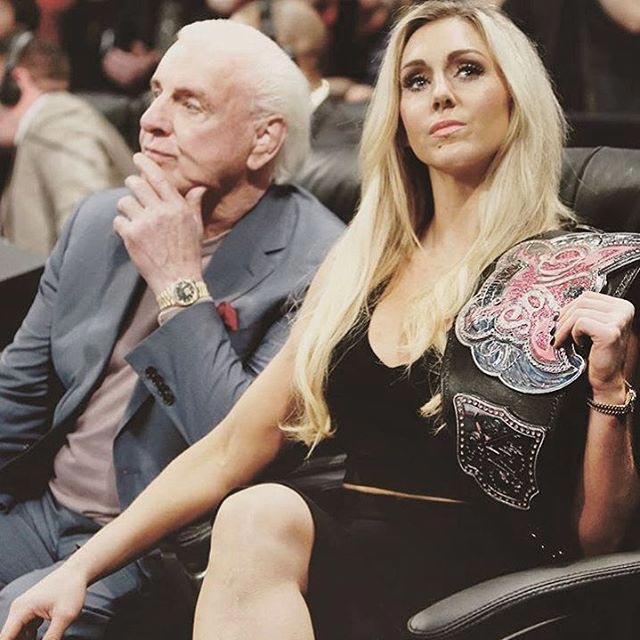 Feel the fear and do it anyway
Charlotte has a background in gymnastics, cheerleading, basketball and volleyball! A natural born athlete used to attending grueling sports summer camps, she was least worried about running out of stamina in the ring. However, performing in front of an audience of thousands was another story.
Scared of putting herself in a place to be brutally judged, Charlotte confessed that a small crowd of few hundreds is particularly aggressive and passionately tries to manipulate a fight within the ring according to their fancy. Once she was able to hold herself together trying to impress a small crowd, the confidence to fight in front of thousands came easier.
She lives by her father's advice who warned that she will get eaten alive in this business if she made herself appear vulnerable owing to lack of confidence. Hence at every match, Charlotte's high impact moves are delivered competently, on point.
What it takes to become 'genetically superior'
The ability to command attention of a crowd starts with originality and being authentic. In an industry, where entertainment depends upon putting yourself in a position to be judged every week, Charlotte gives herself daily reminders to believe in herself and tune out unwanted opinions.
Dynamic, disciplined, constantly evolving physical training
Growing up, Charlotte showed some resistance to physical exercise, but her father, Ric Flair made sure she had a personal trainer in middle school. Early guidance instilled in her the discipline and competitive nature to persevere in training, no matter how uncertain her routine might get.
Your attitude defines how far you can go or how long you can last
Charlotte insists that she does not look at working out as a job she has to do. Motivated by the need to grasp a greater range of technical skills as well as protect her body from the impact of wrestling, she hits the gym every day with the intention to get better and hit a new high note as often as possible.
Planning in advance helps, but adapting to the situation works even better
Scheduled for 300 shows a year that allows her to visit home only once a week, the first thing Charlotte does upon reaching a new city is to Google the nearest gym to the airport to train for at least 90 minutes in a single session.
A wholesome breakfast, working out, sound sleep and her daily gallon of water consumption are some of the things that Charlotte does not compromise with, ever. When she finds herself running out of options, she might even pick up eggs from a gas station at 2 in the morning!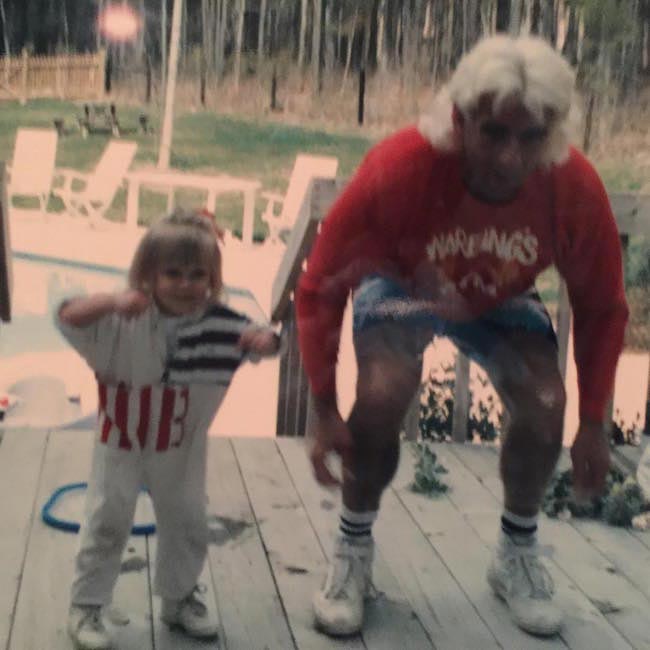 Take pride in the things you do to keep yourself strong
In an interview to Muscle&Fitness, Charlotte confessed that you don't have much control over a lot of things in life, but controlling her diet and training has empowered her to fight through some of the toughest times in her life, be it the loss of her younger brother or the breakdown of her marriage.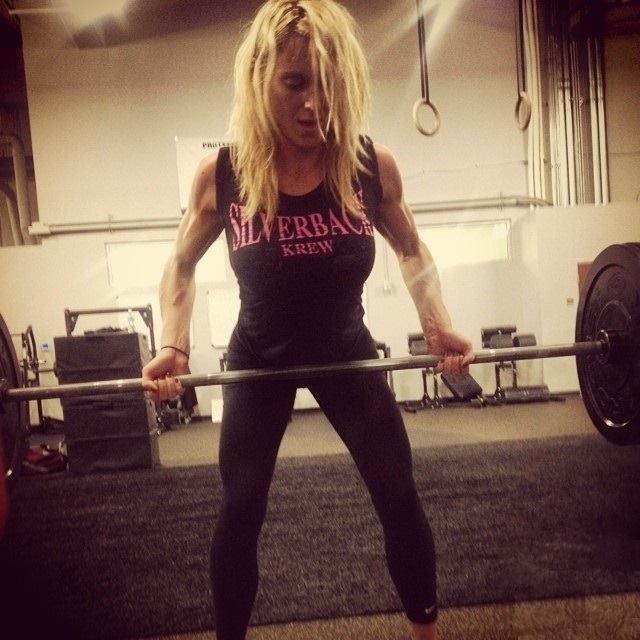 Current Workout Style
Charlotte trains single body parts four days a week, with one day reserved for cardio conditioning using high resistance on the elliptical and stair climber working for 30 minutes on each and another day is meant for a full body workout.
Diet
She eats frequently, every two and a half hours prioritizing protein in every meal. Although, she loves Quest protein bars, she tries not to depend upon convenient shortcuts to satiate her hunger.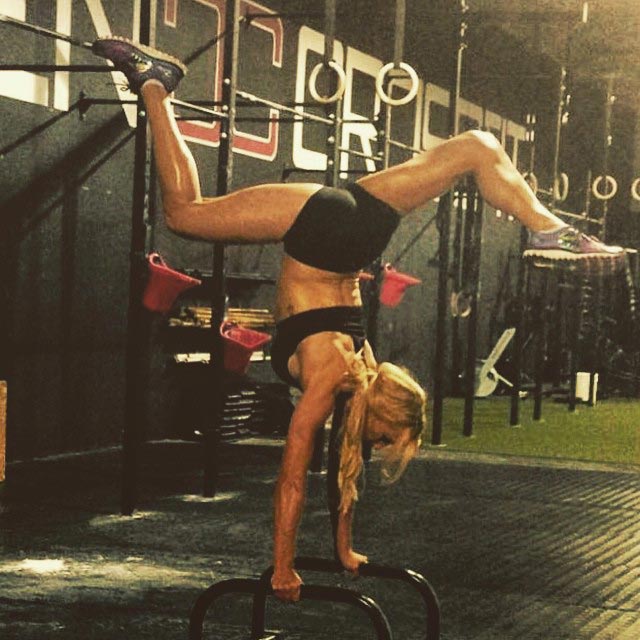 Her travel kit includes tuna packets, oatmeal, nuts, peanut butter, and rice cakes apart from pre-made meals in her lunch box. Apples, avocados, spinach, turkey and sliced chicken are some of the whole foods she uses to prepare her meals. When all else fails, Charlotte maintains ready access to protein by carrying a scoop of protein powder in a Ziploc bag inside her shaker, all the time.
Supplementation
She takes a daily multivitamin, particularly Vitamin D, C and B-Complex and swears by fish oil, glutamine and BCAAs.