xQc Quick Info
Height
6 ft 2 in
Weight
78 kg
Date of Birth
November 12, 1995
Zodiac Sign
Scorpio
Eye Color
Light Brown
xQc is a Canadian Twitch streamer, gamer, YouTuber, and social media influencer who is best known for his xQcOW channel on the Twitch platform where he has amassed more than 4.5 million followers and where he has posted a variety of content for the Canadian esports organization Luminosity Gaming. Before focusing exclusively on streaming gaming content, he used to professionally compete in Overwatch (team-based multiplayer first-person shooter videogame) competitions before retiring after frequently getting suspended and getting involved in controversies. He had represented Canada at the Overwatch World Cup in 2017, 2018, and 2019. Besides Twitch, he is popular on other social media platforms as well with more than 1.5 million subscribers on YouTube, more than 900k followers on Twitter, and more than 300k followers on Instagram.
Born Name
Félix Lengyel
Nick Name
xQc, xQcOW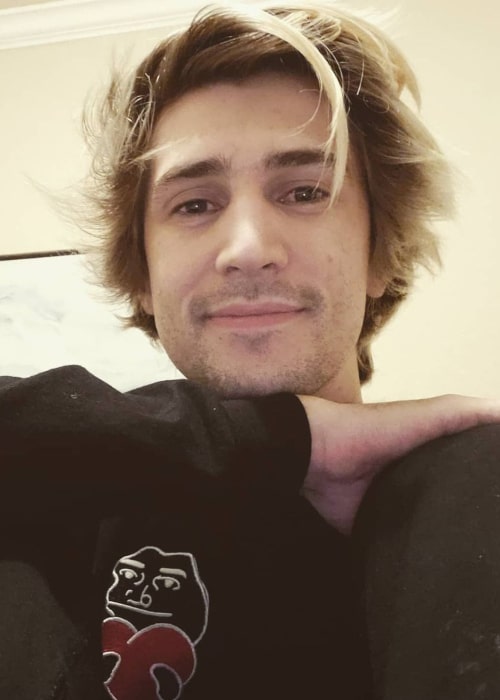 Sun Sign
Scorpio
Born Place
Laval, Québec, Canada
Nationality
Education
xQc, after his secondary schooling, had joined a local CEGEP (Collège d'Enseignement Général et Professional), a publicly funded post-secondary education pre‑university technical college that is exclusive to the province of Quebec. He had initially studied humanities there before switching to administration. He eventually dropped out after 3 and a half years, just before his graduation.
Occupation
Twitch Streamer, Gamer, YouTuber, Social Media Influencer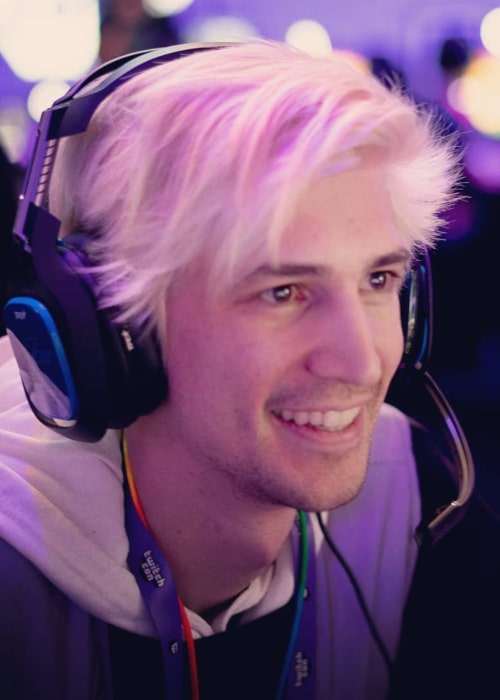 Family
Siblings – Nicolas 'Nick' Lengyel (Brother)
Net Worth
In 2023, xQc's net worth had been $50 million as per CelebrityNetWorth.com.
Build
Slim
Height
6 ft 2 in or 188 cm
Weight
78 kg or 172 lbs
Girlfriend / Spouse
xQc has dated –
AdeptTheBest (2019-2022) – Twitch stars AdeptTheBest and xQc started dating in 2019 which remained a rumor until 2021. In March 2021, the pair had confirmed their dating thing. They separated in September 2022. Overall, the relationship went on an off.
Fran (2023) – In 2023, he dated a fellow Overwatch content creator named Fran for a short while. He had announced that they were dating in June 2023, but in July 2023, he revealed that they had separated.
Race / Ethnicity
White
He is of French-Canadian descent.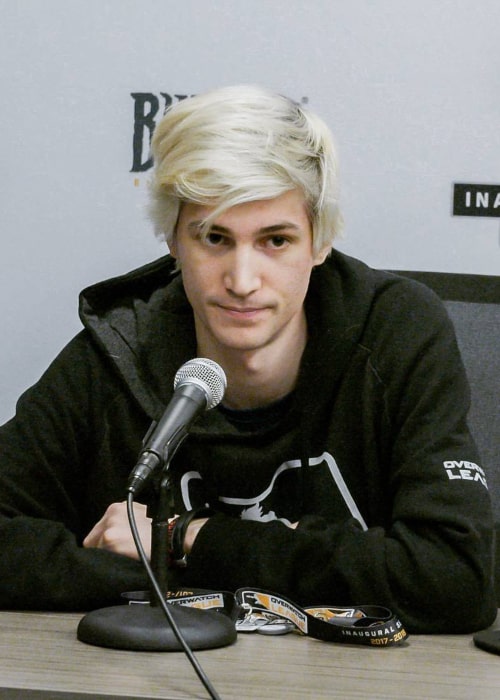 Hair Color
Dark Brown
He often tends to dye his hair blonde.
Eye Color
Light Brown
Sexual Orientation
Straight
Distinctive Features
Lanky frame
Tousled, overgrown hair
Affable smile
Clean-shaven look
Brand Endorsements
In April 2021, he partnered with G FUEL to introduce the flavor called "The Juice".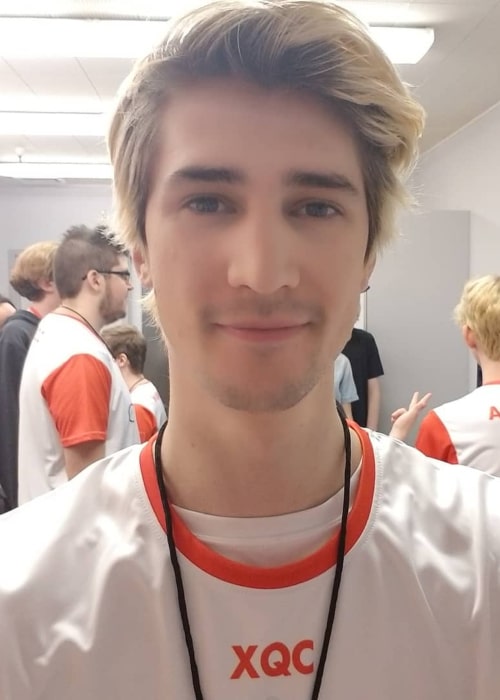 xQc NoPixel Bans
In February 2021, he was banned from the GTA RP server, NoPixel, after he hit many roleplayers with his car, in spite of being told that it was "against the rules".
Later, in March 2021, he was banned for the 2nd time from the server after he smuggled a gun into a police station using a glitch and opened fire on several officers.
He was again banned in April 2021 after he encouraged chat hoppers to invade other Twitch streams.
On April 18, 2021, he was banned for the 4th time for 30 days from the NoPixel server. The ban duration was reduced later and he returned to streaming on May 1, 2021.
Finally, he was banned for the 5th time after May 22 stream as he had killed a fellow streamer PENTA.
On July 1, 2021, xQc revealed to his fans that he was unbanned from the GTA RP NoPixel whitelist server and would play as Pierre Paul.
xQc Facts
xQc's parents got divorced when he was just about a year old. He and his brother, Nicholas, were then raised in shared custody.
As a child, he was passionate about adventure sports such as skateboarding, snowboarding, and trampolining. He would also play a lot of video games and used to post some of his tricks to YouTube.
When he had first started streaming on Twitch, after dropping out of college, he used to primarily play the multiplayer online battle arena video game League of Legends under the screen name xQcLoL. He had later discovered the video game Overwatch and had started focusing on that under the screen name xQcOW.
His screen name, xQc, was created using a combination of the last letter of his first name (Félix) and the abbreviation of his home province, Québec (QC).
The first team that he had played Overwatch competitively for was named DatZit Gaming, a semi-pro esports organization based in Montreal. In August 2016, he and his team won the 'Dreamhack Montreal Overwatch' tournament.
At the 2017 Overwatch World Cup, he had helped Team Canada reach the final of the tournament where they eventually lost to South Korea. For his performances, he was named the event's 'MVP' (Most Valuable Player).
In October 2019, he had achieved the feat of being the 'Most Viewed Twitch Streamer'.
In February 2020, he had been banned from Twitch for 3 days for showing n*dity in an adult-themed game. An AI (artificial intelligence) controlled character in the game had taken her clothes off after xQc had won a game against her.
In December 2020, while LIVE streaming, he accidentally showed his computer desktop screen where fans found a folder named 'Cheats'. He later clarified those cheats were of Pokemon. (Using cheats is against Twitch's community guidelines and might get a user banned from the game as well.)
On December 29, 2020, xQc was locked out of his own Twitter account due to a DMCA strike for his own 10-second long clip from a year ago.
In January 2021, it was revealed that he was the most-watched Twitch streamer in 2020 with a total of 149 million hours.
In 2021, xQc encouraged his Twitch fans to donate money to small streamers on the platform instead of him since those people need money the most.
Due to a power outage in Texas in February 2021 which happened due to a wild winter storm, he had to take an unwanted break from streaming.
In March 2021, he revealed his desire to start a "Joe Rogan style" podcast from the streaming room of his house.
In March 2021, while live streaming on NoPixel GTA RP, he was robbed at gunpoint in a coordinated attack.
In March 2021, he lost his electricity while live streaming because he forgot to pay the electricity bill on time. Though he had set up automatic payments via credit card but his credit card limit had also exhausted since he had not changed his credit card limit since the age of 12.
In April 2021, xQc was announced as the most-watched Twitch streamer in the first quarter of 2021 with more than 73 million views.
In April 2021, xQc lost over 2 million followers in a couple of days on Twitch after the Twitch platform took action against 7.5 million bots on their platform which were artificially adding up to the follower count of various streamers.
In April 2021, xQc received a suicidal donation on Twitch in which that donator had talked about killing himself but after he saw xQc's stream, he changed his mind. He wanted xQc to talk to him otherwise, he would kill himself.
In April 2021, xQc created controversy when he promoted a gambling site (sponsored gambling stream) in an online stream on Twitch.
In April 2021, a super fan of xQc made a school presentation about him documenting his journey to fame.
In April 2021, xQc claimed that he would host a subathon on Twitch that would go on for 60 days straight by utilizing two or three full computers.
On May 1, 2021, while live-streaming the Grand Theft Auto V Roleplay, he killed a police officer in the game and many fans started believing that he might get banned from the NoPixel server the 5th time. Though he wasn't. Later that month, he was permanently banned from NoPixel's GTA RP server after he randomly killed fellow streamer PENTA and got into some drama with the cops.
In June 2021, xQc backed out of the $10k Valorant tournament because of the many problems he was facing while trying to play the game.
Towards June 2021 end, he had announced that he was quitting Twitch gambling streams.
On July 28, 2021, xQc was banned from Twitch for 295 minutes (just less than 5 hours) for rebroadcasting an event from NBC Tokyo Olympics 2020.
In July 2021, MoistCr1TiKal suggested xQc to move to YouTube for streaming after xQc's 4th Twitch ban.
In July 2021, xQc was hit with fake (bot) 3 million followers on Twitch.
In August 2021, xQc revealed that he had reduced collaborating with other Twitch stars because of some of his viewers.
On August 14, 2021, xQc was banned from Twitch for the 5th time for over 4 hours.
In August 2021, xQc was planning to increase the Twitch donation costs because of the large number of spammy text-to-speech messages he was receiving.
In November 2021, xQc warned YouTube regarding its decision to remove the 'dislikes' feature from the YouTube website because as per him, it is one of the most important features of YouTube.
In December 2021, just before Christmas, xQc gifted another Twitch streamer 'anthemofthedead' a wheelchair which helped her overcome her disability.
In December 2021, he showed his new light blue McLaren 720s Spider car during live streaming. He reportedly spent $300,000 on the car. At the time, he was not legally allowed to drive the car as he didn't own a driving license.
In December 2021, xQc was declared the #1 streamer on Twitch of 2021 in terms of the number of hours watched. He was watched for 261 million hours.
From the start of 2017 until mid-February 2022, he had only taken 85 days off of streaming on Twitch as per data by TwitchTracker.
In February 2022, he revealed that he had purchased a new car – BMW X6M competition for over $100,000. However, he still didn't have a driver's license at that time.
In 2020, he had purchased a Tesla car.
In June 2022, he made a risky bet on CS:GO skins but lost. He spent over $6,000 on 10 skins thinking that he might be able to swap those 10 skins with the rare "Dragon Lore". However, he landed on the $50 skin instead.
In June 2022, xQc was challenged by Spanish streamer El Rubius for a boxing match during the Ibai Llanos's La Velada Del Año II creator boxing event.
He was left out of the Streamer of the Year 2022 nominees by Esports Awards.
In June 2023, it was revealed that xQc had signed a non-exclusive $100 million deal for 2 years with the streaming platform Kick.
He has a cat named Luna.
Featured Image by xQc / Instagram