Hilary Duff, the star of popular television series Lizzie McGuire, is back with a bang. She is spreading her magic with the role of Kelsey Peters in the famous comedy-drama series Younger. After seeing her looks, we can hardly believe that she is a single mother (separated from Mike Comrie). Despite facing a lot of upheavals in her personal life, she is demonstrating absolutely amazing acting skills along with showing off a sexy figure. How is she managing it? What's the secret of her fitness? Well, Hilary has shared all this information with her fans through the popular Shape magazine.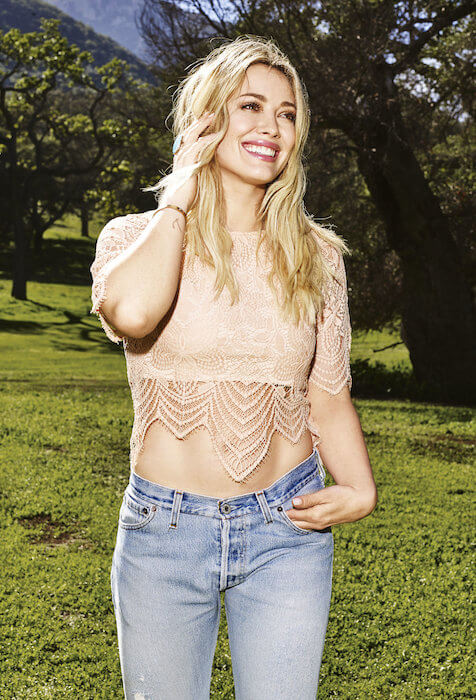 Facing Off the Pressure
The blonde beauty has admitted that she has always faced a lot of pressure in life. But, her way of dealing with it is to never let it win.
Her New Fitness Routine
Like most of the female celebrities, this versatile actress also doesn't believe in auto-gym. She prefers working out with weighted balls, battle ropes, and big rubber bands.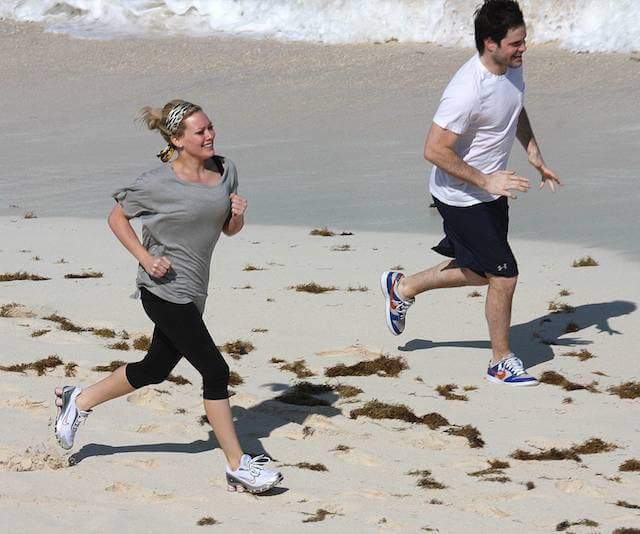 Prepping herself for the Workout
If the report published in Dailymail.co.uk is to be believed, the great looking actress like to slurp up green tea, before she exercises. It certainly seems to be a smart choice as Green Tea is a good pre-workout drink according to Livestrong.com.
A Unique Exercise
The smoking hot actress has a special exercise to share. She literally uses a sledgehammer and swings it with the aim of hitting a rubber block. It helps her to vent out her aggression and assists her to relax her mind. I am going to try it soon, Will you?
Here's a video for you to see what Hilary actually does.
Real Life Exercise
Being a single mother is not a piece of cake. But the gorgeous Hilary seems to be making the responsibility a pleasure for her. She recently shared a memory in which she visited the Disneyland with her son, Luca and had to carry him for 30 minutes because he was asleep. Rather than bitching about it (like some women do), she named it as a real life exercise that plays a part in keeping her fit. Well, that's what I call positive thinking.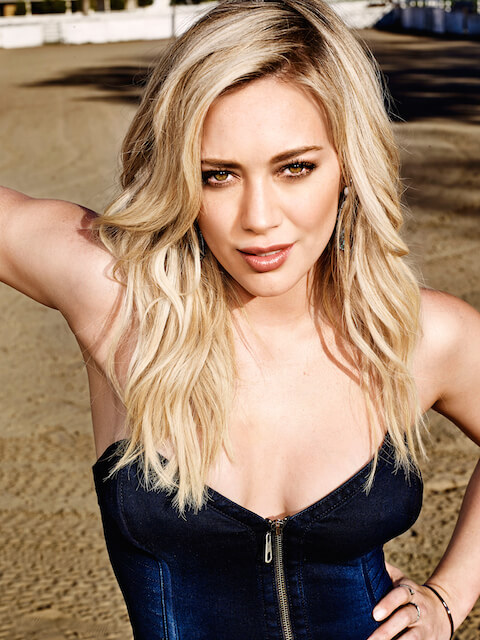 Not a Diet Person
The pretty actress has built a firm policy against dieting. She was quoted saying that
"I'd rather have someone pull my fingernails off than hunker down and go on an actual diet. It's so hard for me!"
Eating What She Likes
The star actress has also acknowledged that she does not deprive herself of any food. If she wants to drink wine, she does so without regrets. She also works out regularly, not only to look great, but because she loves doing it.
Her Love for Cheese
The talented singer has also admitted the fact that she has a guilty pleasure, cheese. She also shares the guilty pleasure with her 3 year old son, Luca and they together visits a cheese shop, quite often, to indulge into it.
Be Who You Are
Hilary has a perfect piece of advice for all her fans. She says that some days, she feels great but, some days she feels normal, which doesn't bother her. She has accepted who she is and is quite okay with it.
Her Dilemmas
Though, the stunning actress has admitted to being acceptable towards how she looks, she wasn't so accommodating earlier. As reported by People.com, she didn't feel content with her body, when she was a teenager. In her own words –
"I was too thin, that was not a healthy place for me. I was so unhappy. I remember my hands cramping because I wasn't getting enough nutrients."
Accepting Herself After the Pregnancy
Duff has confessed that the body can never be same after childbirth. She is proud to be a 27 year old mother and feels strong and happy. Sharing the details of her body changes after pregnancy, Hilary said, she has stretch marks and her boobs are different, but she reiterated that she is really happy with the changes. That what counts, don't you think?
If you want to learn more about the Workout Routine and Diet Plan of Hilary Duff, do check out this link.