Watching any sport is entertaining. It does always have been a fact that sports and injury, both are relevant to each other. In a match, we might have to unwillingly witness a terrible accident involving our favorite stars. On the contrary, it may also happen outside the battlefield (playground). The game of basketball for instance, has also produced horrible injuries to the players which ultimately made them to quit the game. Here is a list of 10 such basketball players who had to stop playing because of their injury.
Jay Williams
Jay Williams used to play for the Duke University when he was selected by NBA to play for Chicago Bulls. He was one of the best in his college averaging 14.5 points, 6.5 assists and 4.2 rebounds and was named ACC Rookie of the Year and National Freshman of the Year by The Sporting News. In 2002, he played in the FIBA World Championship for the US National Team. Everything was going fine until the unfortunate night of June 19, 2003 when he crashed his motorcycle into a streetlight. He fractured his pelvis and had three torn ligaments in left knee. Williams made many failed attempts to return back to the game at a professional level before finally announcing his retirement. He now works for ESPN as a college basketball analyst.
Danny Manning
University of Kansas considered Danny Manning as one of their greatest players. In 1988, he led them to win the National Championship against the Oklahoma Sooners and was also named the Most Outstanding Player in the Final Four and Player of the Year. With 2,951 career points, he was the all-time leading scorer in the Big Eight Conference. He was picked by Los Angeles Clippers in the 1998 NBA Draft. However, throughout his career, he was struggling with a knee problem due to a torn ACL from his rookie days. Even a reconstructive knee surgery was not of much help. Finally, in 2003, Manning announced his retirement from professional basketball. Currently, he is serving as the head coach at Wake Forest University.
Bernard King
Bernard King was selected 7th overall by New York Nets (now known as Brooklyn Nets) in 1977 NBA Drafts. After that, there was no looking back for King. He was leading the NBA points table in 1984-85 with 32.9 points per game. He was selected twice in the All-NBA first team and four times in the NBA All-Star Game. However, on March 23, 1985, King suffered a massive injury on his right leg in a match against Sacramento Kings. That injury left King with a broken leg bone and torn ACL. He made his last All-Star appearance in 1991 and scored on an average of 28.4 per game. He retired with a total of 19,655 points in 874 games.
Yao Ming is a 2.29 m (7 ft 6 in) tall Chinese professional basketball player who was selected eight times for the NBA All-Star Game. He played for the Shanghai Sharks of the Chinese Basketball Association (CBA) before getting selected by the Houston Rockets in 2002. Though, being such a good player, Ming still missed 250 games in his last six seasons due to his continuous foot and ankle injuries. Subsequently, in July 2011, the 30 year old Ming announced his retirement from professional basketball.
Larry Johnson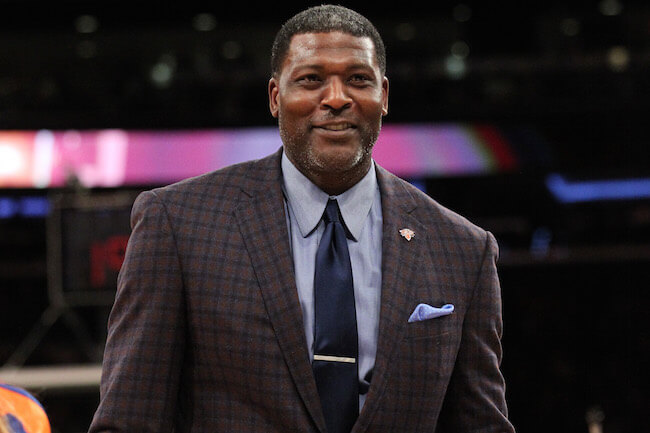 Larry Johnson played with Charlotte Hornets and New York Knicks during his professional career in National Basketball Association (NBA). This 1.98 m (6 ft 6 in), 250 lbs (113 Kg) giant was faster and stronger than others. Johnson signed a whopping $84 million deal for 12 years with the Charlotte Hornets. But on December 27, 1993, in a game against Detroit Pistons, he sprained his back as a result of which he was forced to miss 31 games. Things were never the same for Johnson even after joining New York Knicks. He averaged only 12.8 points in his first season with them. Finally, on October 10, 2001, Larry Johnson retired from professional basketball due his long term back problems.
Pete Maravich
Pete Maravich or "Piston Pete" was a legend on the basketball court. He is still at the top of the chart of NCAA Division I with 3,667 points scored at an average of 44.2 points per game. He played for 3 NBA teams namely Atlanta Hawks, New Orleans / Utah Jazz and Boston Celtics in his career between 1970 and 1980. He injured his both knees during the 1977-78 season and ultimately retired in 1980. Maravich died of heart failure at the age of 40, but the legend is remembered as the best ball handler of all time.
Tracy McGrady
Tracy McGrady played for 8 NBA teams which included Toronto Raptors, Orlando Magic, Houston Rockets, New York Knicks, Detroit Pistons, Atlanta Hawks, Qingdao Eagles (in China), and San Antonio Spurs. He is an All-NBA selection and NBA All-Star, seven times each and a two-time NBA Scoring Champion. He also won the Most Improved Player Award during 2000-2001 season. Due to his back spasm and microscopic knee surgery, he announced his retirement on August 26, 2013.
Bill Walton
Bill Walton had the most outstanding career in the National Basketball Association (NBA) where he was league's Most Valuable Player (MVP) and won two NBA championships. In the year 1993, Walton was inducted into the Naismith Memorial Basketball Hall of Fame and also the Oregon Sports Hall of Fame. He played for Portland Trail Blazers during 1974-1978, for San Diego / Los Angeles Clippers from 1979-1985 and for Boston Celtics during 1985-1987. He is the only player to have ever won an NBA Finals MVP, Sixth Man Award and Regular Season MVP. His continuous foot and ankle injuries compelled him to retire in the year 1990. He is currently a successful commentator.
Brandon Roy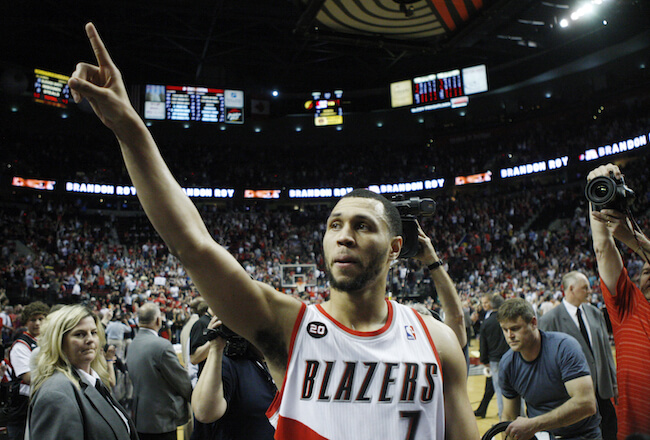 Selected sixth in the 2006 NBA draft, Brandon Dawayne Roy is a retired American professional basketball player who played for the Portland Trail Blazers and Minnesota Timberwolves in the National Basketball Association (NBA). Roy was offered the leadership of Trail Blazers at the end of his first season in 2006-2007 and also won the NBA Rookie of the Year Award. During the 2010-2011 season, Roy had arthroscopic surgery on both knees, and thus, he announced his retirement on December 10, 2011. He made a comeback in 2012 and played 5 games for Minnesota Timberwolves before finally bidding goodbye to the team and the game as well in 2013.
Maurice Stokes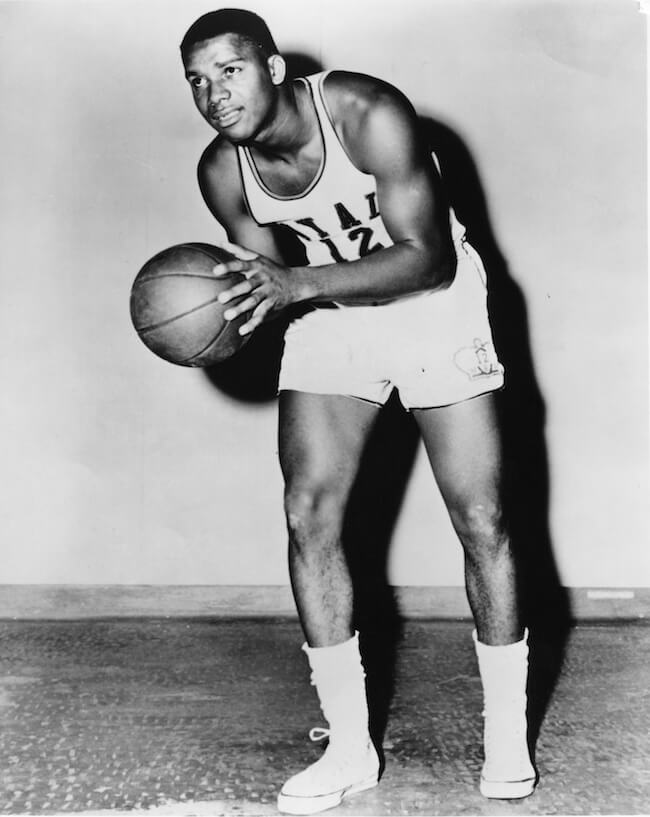 Standing 2.01 m (6 ft 7 in) tall, Maurice Stokes was a 1950's professional basketball player from America. He played for Cincinnati / Rochester Royals of the National Basketball Association (NBA). During his rookie season, he averaged 16.3 rebounds per game and was named NBA Rookie of the Year. During the last game of 1957-58 session, he was knocked unconscious on the floor. He eventually suffered a seizure and was permanently paralyzed. He went into a post-injury coma in 1970 and on April 6, he died of heart attack. Stokes is counted among the best basketball players born.