The celebs have everything. They are rich, beautiful and have millions following their life. Plus, they have a luxurious lifestyle, live in utterly gorgeous houses and have enviable collection of cars. Also, they get to date equally beautiful individuals. And, on top of that they are doing what they love and are paid eye watering fees for it. So, in a nutshell, they have everything and their lives are perfect.
But, to keep the envy down and jealousy in control, we often like to believe that they aren't smart enough. They are just bunch of dumb individuals who luckily are good at something. However, as we all know life isn't fair. And, some of the celebrities are way smarter than we like to think. In fact, some of them have high IQs that could rival some scholars. Whereas, some of them have got educational degrees that would put the most educated of us to shame. Plus, some of them are as gifted as a decent linguist and can spout multiple languages. So, folks, here are some celebrities who are as perfect as their publicists' tend to present them as.
Natalie Portman is arguably one of the finest actresses of her generation. And, there has always been a sensible gravity around every character she has played. She always looked part in the role of precocious kids who are wise beyond their years in movies such as 'The Professional' and 'Beautiful Girls.' Also, she has played the role of genius physicist in Marvel's Thor movie series. And, then who can forget her brilliant performance in psychological thriller 'Black Swan' for which she earned her first Academy Award for Best Actress, her second Golden Globe Award, the SAG Award and the BAFTA Award. Also, she holds a bachelor's degree in psychology, which she completed from none other than Harvard University. Plus, she has taken graduate courses at the Hebrew University of Jerusalem and is proficient in half a dozen languages.
In March 2006, she was a guest lecturer at a Columbia University course on terrorism and counterterrorism. While studying at Harvard, she wrote a letter to the Harvard Crimson in response to an essay, critical of Israeli actions toward Palestinians. Also, as a student, she had co-authored two research papers that were published in scientific journals.
The kids these days will recognize Lundgren as the volatile member of Sylvester Stallone's team in 'The Expendables.' However, those who have watched Lundgren become one of the finest action heroes will know that he will always be remembered for playing Ivan Drago in 'Rocky IV.' And, he has been an all-rounder in his life and excelled in multiple fields. Apart from being a handsome and buff action hero, he holds a rank of 3rd dan black belt in Kyokushin Karate and was European champion in 1980 and 1981. And, he is pretty smart as well. The Swedish star has a formidable IQ of around 160, though being modest, he frequently denies it. His education qualifications are also pretty impressive. He has a degree in chemistry from Washington State University, a degree in chemical engineering from the Royal Institute of Technology in Stockholm, and a master's degree in chemical engineering from the University of Sydney in Sydney, Australia. He was also awarded a Fulbright Scholarship to the Massachusetts Institute of Technology. However, he dropped his studies at the Massachusetts Institute of Technology after two weeks to pursue acting.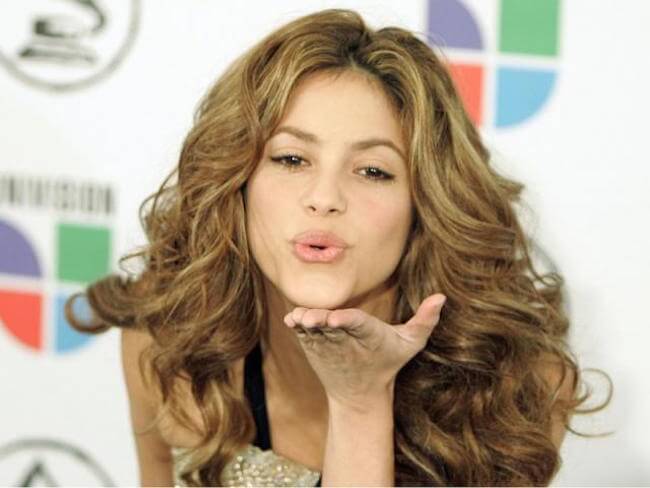 Apart from being one of the hottest women in the world, Shakira is also an accomplished artist. She has sold more than 70 million albums and 125 million singles worldwide, which makes her the third best selling Latin artist of all time, just behind legendary Julio Iglesias and Gloria Estefan. Also, she has won plethora of awards including five MTV Video Music Awards, two Grammy Awards and eight Latin Grammy Awards. And, who can forget her phenomenal fan following. In 2014, she became the first person to reach 100 million followers on Facebook. And, you can't get that kind of a fan following on looks alone. And, Shakira has shown in past that she is much more than pretty looks. The Colombian singer is fluent in Spanish, English, and Portuguese and has good command over Italian, French, Catalan and Arabic. She has an avid interest in World history and loves to study the history and languages of the countries, she visits. She is also rumored to have an IQ of around 140.
As the usual stereotypes go, the models aren't supposed to be smart. The traditional and common view is that the supermodels are all about beauty and are notoriously short on intellect. But, Cindy Crawford, who is one of the most iconic American models, surely proves that stereotypes as true as any politician's promise is. In her high school, she was a valedictorian and has an overall 4.0 GPA. Also, she had won an academic scholarship to study chemical engineering at Northwestern University, which she attended for only one quarter. She eventually decided to drop out of college to pursue modeling career. In 1986, she signed with the Elite New York modeling agency. Over the next decade, she would cement her reputation as one of the most beautiful women in the world with appearances on the covers of several prestigious magazines, including her two appearances for playboy. She has been ranked number 5 on Playboy's list of the 100 Sexiest Stars of the 20th century.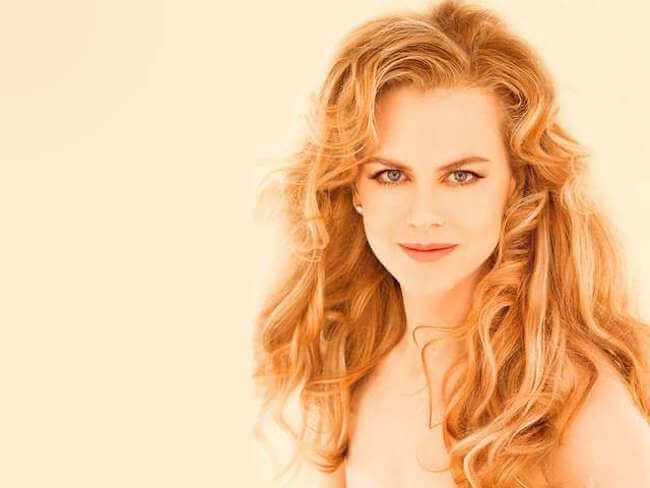 Normally, you won't call someone smart, who has dropped out of school. But, I feel if you are scarifying it for a career you love and end up achieving tremendous success in your field, you are as smart as anyone else. After all, if the education isn't going to help in your career, then what's the use of it? Nicole Kidman, who by the way is one of the classiest actresses around would have felt the same thing when she opted to drop out of high school at the age of 16 to pursue a career in acting. And, what a career she has had. She is one of the most bankable stars in Hollywood and over the years, has starred in some of the most exciting movies. During her highly successive career, she has won Academy Award for Best Actress, the BAFTA Award for Best Actress in a Leading Role and the Golden Globe Award for Best Actress – Motion Picture Drama. She would be soon seen in Australian-Irish drama-thriller 'Strangerland,' for which Kidman's performance received rapturous audience response at the 2015 Sundance Film Festival.
Mandarin is arguably one of the toughest languages to pick. So, to pick up such a tough language in just a year and to gain fluency in it is a testament of the fact that beautiful Mira Sorvino is incredibly smart. Of course, I knew some of you won't be convinced of her intellect based on mastery of one language. So, here is a fact that further shows how smart Sorvino is. She went to Harvard and even got a chance to spend a year in Beijing as an exchange student. In 1989, she graduated from Harvard magna cum laude with a degree in East Asian Studies. Also, the type of demanding roles she has played in her career does need a sharp mind. Especially, her role in Woody Allen's 'Mighty Aphrodite' was one acting masterpiece. She won the Academy Award and Golden Globe for best-supporting actress for her performance in the movie. She has also received Golden Globe and Emmy nominations for her role in 'Norma Jean & Marilyn.'
Hedy Lamarr, the Austrian and American film actress was arguably the first actress to simulate female orgasm on screen. After a brief and eventful film career in Germany, she fled from her Nazi arms dealer husband and secretly moved to Paris. There, she met MGM head, Louis B. Mayer. Mayer offered her a seven-year, three thousand dollar contract. She would become a successful Hollywood actress, who often played the role of sensual seductress with exotic origins. However, the acting challenges failed to excite her and she turned to inventions to relieve her boredom. She had developed a keen interest in applied science during her first marriage. Her earliest inventions include an improved traffic stoplight and a tablet that would dissolve in water to create a carbonated drink. However, the beverage was awful.
When, the World War II started, she wanted to help allied cause against Germany. Initially, she was told that she could better help the war effort by using her celebrity status to sell war bonds. To her credit, she did it with great success. Then, she found that jamming of Allied radio communications by the Axis as a particular problem. Along with composer George Antheil, she invented spread spectrum and frequency hopping technology that would nullify it. Though the technology wasn't used for war effort, but the principles of her work are now incorporated into modern Wi-Fi, CDMA and Bluetooth technology, which led to her inclusion into the National Inventors Hall of Fame in 2014.
Well before she became part of the famous television sitcom 'Friends,' she wanted to become a doctor like her father. And, she definitely had brains for it. She got her Bachelor of Science degree in Biology from Vassar College. With an intention to follow in her father's footsteps, she joined his staff and remained with it for eight years, before starting her comedic career as a member of The Groundlings. She even received a research credit on father's research on the comparative likelihood of left-handed individuals developing cluster headaches. A couple of years later, she landed role that would become synonymous with her. She got many accolades for portraying Phoebe Buffay in the NBC sitcom, including an Emmy Award and two Screen Actors Guild Awards.
Kate Beckinsale made her film debut in 'Much Ado About Nothing' (1993) while still a student at Oxford University. That should tell you something about Kate's intelligence. Well before, she became a sex symbol by killing werewolves and vampires in skin-tight PVC, she was a regular British girl, who happened to be good in academics. She twice won the prestigious WH Smith Young Writers Award for both fiction and poetry. This prestigious literary award has been won by many great writers including Philip Roth, Donna Tartt, V.S. Naipaul and Patrick White. At New College, Oxford, she read French and Russian literature. Also, she was actively involved with the Oxford University Dramatic Society, was directed by fellow student Tom Hooper in a production of 'A View from the Bridge' at the Oxford Playhouse. As part of her compulsory year abroad as a Modern Languages student, she spent her third year in Paris, after which she decided to quit university as it was becoming stressful to balance studies and her acting career at the same time.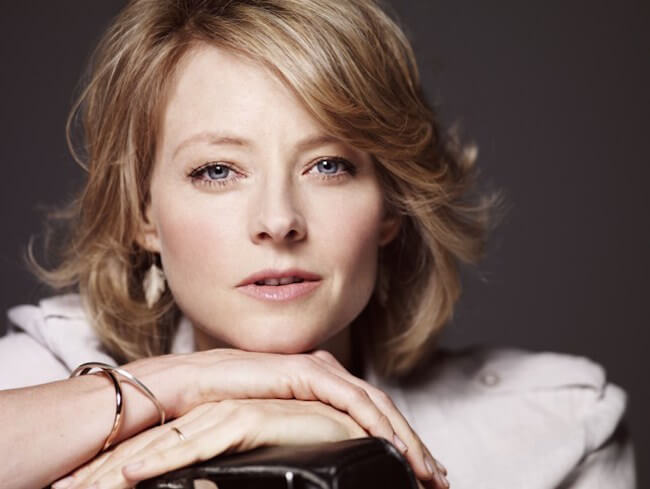 Jodie Foster is well known for portraying a gifted FBI trainee Clarice Starling in 'The Silence of the Lambs.' However, even before her career defining movie, she had established her reputation as a talented actress. She received her first nomination for the Academy Award for Best Supporting Actress at the age of 14 for playing the role of a child prostitute in 'Taxi Driver.' Just like her acting career, in real life as well, Foster showed early that she was a gifted child. She learned to read at the age of three. Despite being a movie star, she didn't want to give up her studies. And, in 1980, she graduated from a French-language prep school, the Lycée Français de Los Angeles. In 1984, she majored in literature and graduated with a B.A from Yale University. She was awarded an honorary Doctor of Fine Arts degree from the university in 1997.