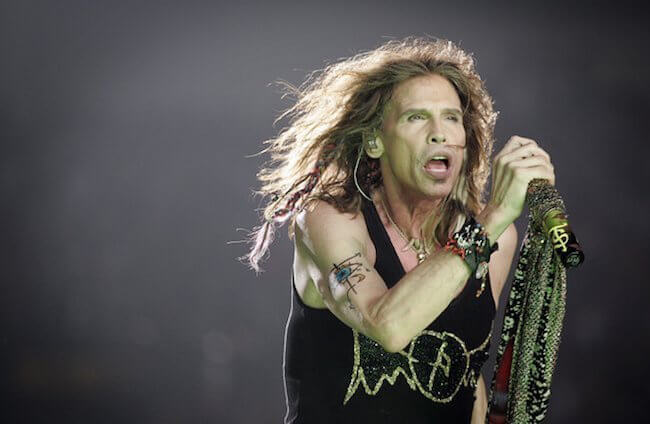 It is a well known fact that the rappers don't live by the rules. They are rebels and that is what makes them so popular. Everything they do is glamorous, even if it is a drug abuse that is consistently and steadily eroding life. They are the gods of the society and are forgiven for every sin they commit. They can seduce countless women and have the most perverse possible relationship, but can still achieve the highest possible honors.
Some of the relationships listed in this article are even shocking by the standards of rock 'n' roll. From having an affair with your best pal's wife to marrying your underage cousin, these couples have really pushed the boundaries.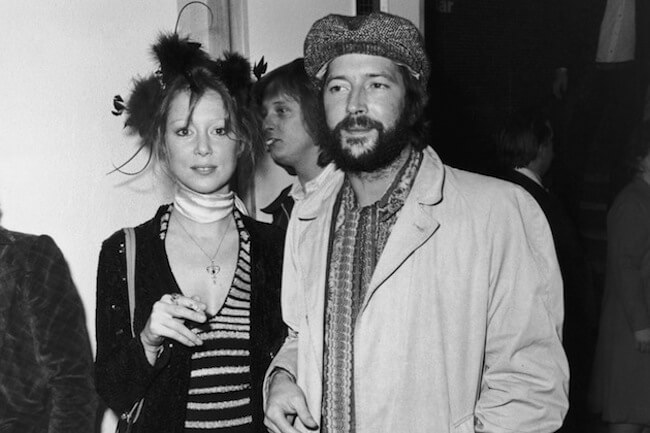 Pattie Boyd holds the distinction of inspiring two great artists. George Harrison wrote the love song 'Something' for his wife Pattie Boyd. And, then the legendary Eric Clapton went a step ahead and wrote cult hit 'Layla' for his close friend's wife. It is reported that after Clapton had recorded the song, he had asked Boyd to meet him secretly at a flat in South Kensington. According to Boyd, it was the most powerful, moving song she had ever heard. However, her first thought on hearing the song was that everyone was going to know it was about her. The same night in a party at the home of pop impresario Robert Stigwood Clapton in presence of Boyd told his friend Harrison that he was in love with his wife. Harrison was furious. Later that year, Boyd would rebuff Clapton's advances. Disheartened by the rejection, he descended into heroin addiction and self-imposed exile for three years. However, by that time, Boyd's marriage to Harrison was near its end due to his womanizing ways. And, Clapton eventually succeeded in seducing her. She moved in with Clapton and married him in 1979. However, the marriage won't last long as she left Clapton in September 1984 due to Clapton's years of alcoholism, as well as his numerous affairs.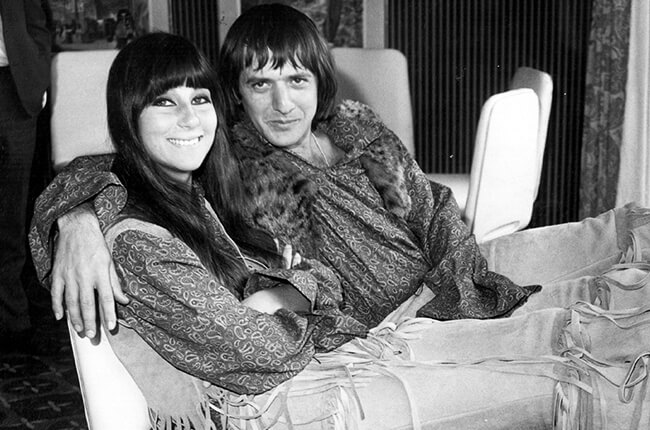 Sonny and Cher were one of the most popular and successful music crews in 1960s and 70s. In that period, they dropped iconic hit "I Got You Babe" and two TV shows. However, since their divorce in 1975, they have often publicly criticized each other. Cher has, on numerous occasions, revealed that Sonny was a great womanizer and even five women weren't enough for him. She has even claimed that if she knew about Sonny's wandering ways, she would have never married him. Cher, who was born Cherilyn Sarkisian, met Sonny, who was then called by his real name of Salvatore Bono, at a cafe in Los Angeles in 1962 when she was 16 and he was 27. Sonny believing her to be older offered her to move into his apartment and act as his housekeeper. They became lovers and got married two years later. But, marriage despite the professional success was never a happy one. They eventually got divorced in 1975. And, since then, apart from bashing Sonny for his womanizing ways, Cher has also accused him of treating her as a golden goose and for keeping a tight grip on her. On the plus side, she has called him a great mentor, a great teacher.
In March 1973, while Marvin Gaye was working on the acclaimed sex anthem 'Let's get it on,' he met beautiful Janis Hunter. She was teenage daughter of Ed Townsend's ex-girlfriend. Ed Townsend was the producer of the album 'Let's get it on.' Janis's constant presence at the studio served as an inspiration for Gaye. On their first date, he was inspired to record the composition, 'If I Should Die Tonight.' They began their relationship once the recording was completed. After Gaye gave divorce to his first wife, the couple got married in October 1977 in New Orleans. However, like other marriages listed in the list, it was never a happy one. Both of them had multiple affairs in their open marriage. Janis has even claimed that Gaye sometimes coerced her into having relationships with other men only to spite her. Due to several personal issues and couple's frightening drug independence, Janis filed for legal separation in 1979. However, despite getting divorce in February 1981, the couple continued to see each other in an on-again, off-again affair until Gaye's death in April 1984.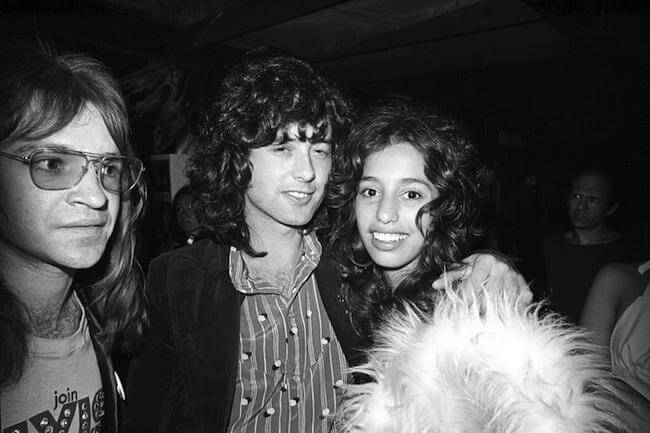 The stories of excesses involving the legendary band Led Zeppelin are too well known. The group was known for the debauched culture, it promoted in the group. The huge drug and sex fueled parties were very common. The drummer John Bonham also known as 'the beast' would perform in the concerts with bag of cocaine between his legs. Every now and then during the performance, he would reach in to snort fistfuls. Also, band lead Jimmy Page was obsessed with Aleister Crowley, the British philosopher and occultist who dabbled in black magic in the early 20th century. And, when it came to relationships, Page was as debauched as anyone can. He had a relationship with 14 year old groupie Lori Maddox. The groupie was the term used for the teenage girls, who formed a voluntary harem for the band. Their torrid and scandalous affair lasted for three years. The relationship would end with Maddox assaulting a woman, Page was sleeping with. Even now, Page's fascination with women way younger than him hasn't ended. The 71 year old rock legend is dating 25 year old actress and poet, Scarlett Sabet. Yup, there is a mammoth age gap of 46 years between them.
Jerry Lee Lewis and Myra Gale Brown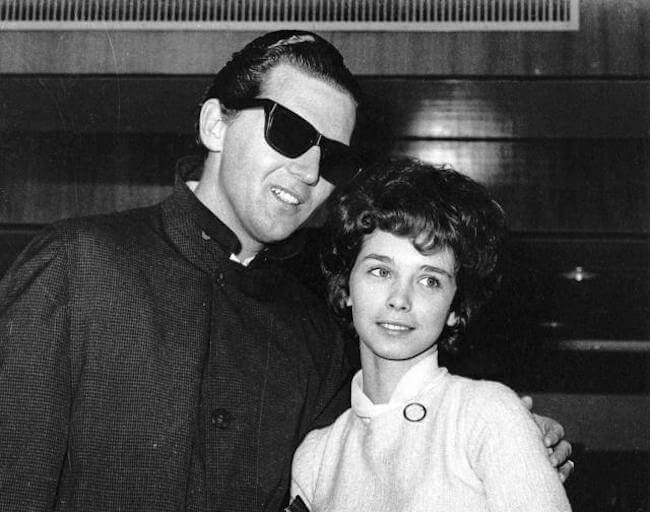 Jerry Lee Lewis is often eyed as "rock & roll's first great wild man." As an artist, he is supremely talented. And, over the course of his impressive career, he has had a dozen of gold records in both rock and country and has won several Grammy awards, including a Lifetime Achievement Award. However, despite his obvious talent, he had to struggle hard to establish his reputation. Though, he can't blame anyone for it. When in 1958, he landed in London for his England tour, he was poised to become rock's biggest star. He had recently released "Whole Lotta Shakin' Goin' On" and "Great Balls of Fire," which had become huge hits. However, instead of fame, he returned from England with tattered reputation and huge scandal. The root cause of scandal was that Lewis had introduced his wife Myra to the English press. So, what is scandalous about it? Well, Myra was 13 years old. Also, she was the daughter of Jerry Lee's cousin and bass player, J.W. Brown. Plus, the 22 year old singer was still technically married to his previous wife, Jane Mitcham. The scandal hit Lewis's popularity hard. His live performance fees dropped from $10,000 per night to $250. However, to his credit, 'The Killer' did manage to achieve tremendous success in spite of the scandal.
If you do a little research on Serge Gainsbourg, you will find that the French singer was a pervert and a weirdo. The list of antics and scandalous behavior includes moaning and groaning on record, recording steamy and sexual songs, writing concept album about falling in love with teenage girl and performing publicity stunts in hospital beds. However, the incident that led to his inclusion in this list is one of the most perverted things, you would have ever heard of. Though, this isn't about a real life relationship, but still it was shocking enough that we could forget the only criteria of the list. In 1984, he recorded a song titled 'Lemon Incest' with his 12 year old daughter Charlotte. Although the song in itself was very shocking, still the video managed to put it to shame. Charlotte wearing nightshirt and knickers was shown lying in bed with her topless father, singing about "the love that we will never make together."
He would later direct a movie featuring the story of a young girl (played by his daughter Charlotte) living with her widowed, alcoholic father. The movie explored the themes on suicidal tendencies and incest.
Dennis Wilson and Shawn Love
Dennis Wilson was the typical 60's rocker. He liked to do everything in excess. He used to drink copious amount of alcohol and his heroin habit was well known. According to reports, in the early seventies, he would drink a six-pack, smoke some marijuana, and then would get in his jeep and drive through the desert at top speed with the headlights off. He was a notorious womanizer and used to call himself 'the wood.' I think you all are smart enough what this sexual pun actually means. He was well known for his scandalous and rocky relationships. Out of spite, he had an affair with cousin and fellow Beach Boy Mike Love's (alleged) 16-year-old illegitimate daughter Shawn Marie Love. In 1982, the couple even had a child and they got married a year later, when Shawn was eighteen. The couple had filed for divorce just a month prior to his death.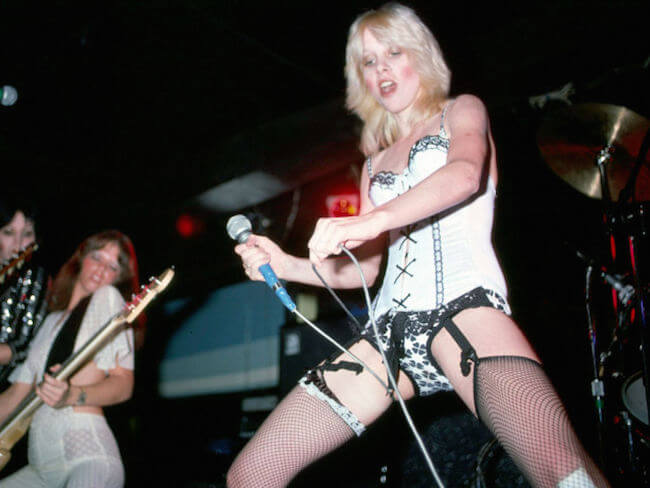 The 2010 movie 'The Runaways' starring Dakota Fanning and Kristen Stewart brought the mercurial and scandalous girl band 'The Runaways' back to the limelight. In the second half of seventies, the band of five teenage girls assembled by notorious Scott Anderson recorded and performed ragged and chugging rock music about sex and rebellion. The band members teased, smoked, drank and snorted and committed every depraved debauch act that the rockers are in habit of doing. And, Scott Anderson proved to be a hands-on manager in several different ways possible. He managed to sleep with every band member during their time together. Cherie Currie bore most brunt of Scott's sexual appetite. During band's first European tour, Scott had got 16 year old Currie pregnant. Her morning sickness was so bad that she had to keep a bucket onstage for some time. Currie has even written a memoir, 'Neon Angel,' recounting her life in the band and subsequent traumatic experiences with drug addiction and sex abuse.
Bill Wyman and Mandy Smith
Despite their immense popularity and apparent creative genius, there is no denying that some of the rockers are shameless perverts. For example, take the example of Rolling Stones bassist Bill Wyman, who is reported to have slept with over 1,000 women and had at one occasion claimed that he became "girl mad" as a psychological crutch. The most scandalous affair of his life was dating a 13 year old Mandy Smith. It has to be noted here that Bill himself was 47 years old. Smith has revealed that the relationship was sexually consummated when she was 14 years old. They got married when Smith turned 18. However, Wyman continued sleeping around and chasing anything that was wearing a skirt. Two years after the marriage, Smith underwent a religious transformation and decided to divorce Wyman. She has claimed in interviews that she could either go with Bill or with god. And, she went for the later.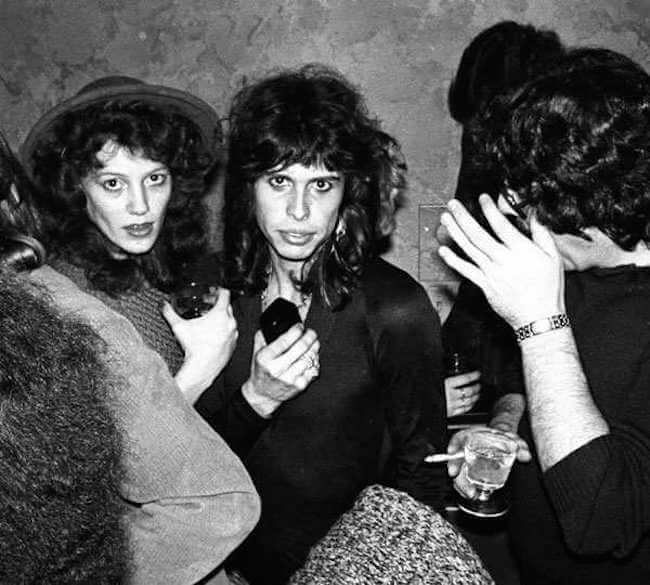 This is another example of older rock legend falling for a much younger teenage girl. When Steven Tyler fell in love with 16 year old Julia Holcomb, he was 27 years old. To be fair on Steven Tyler, Julia knew what she was doing. In several interviews, she had revealed that she used to dress provocatively. Steven saw her backstage after the concert and he was hooked. However, if she lived with and traveled with him, there would be a scandal and would land Tyler in a legal problem. To remedy this problem, Tyler got her mother to sign over guardian rights. Julia moved in with Tyler and after sometime, she was pregnant with his child. But, sadly later, she had to have abortion.