The Sound designers and engineers have often been underrated in the world of celebrities. Often people think that the singers, rappers or music performers make the entire track. But, it isn't so easy to create some of the greatest tracks you've ever heard, especially for a single person. The process of making and releasing an album takes time, money and a group of quality people. Engineers and audio technicians are responsible for the quality of the record. Behind your favorite artist, there is a music producer who makes the music worth being listened to. NME has come up with a list of some of the amazing music producers who have transformed the music industry. The fans should be aware of these people as they are the ones who make their favorite singers.
The hip hop culture knows about many great producers and the ex-owner of Beats by Dre, is one of them. Dr. Dre has changed the music industry by implementing his unique style of making music and progressing with his label. The pure west coast sound the rap fans are familiar with was developed by this N.W.A. member. Andre Young (Dr. Dre) started his career with the group N.W.A, but his astonishing moments came as a solo artist and producer. He made a huge musical impact with his debut album The Chronic and signing one of the most influential artists in rap music – Eminem. Andre's producing skills have entertained many legendary names such as Snoop Dogg, 50 Cent, Mary J. Blige, The Game, Kendrick Lamar and others.
Butch Vig
When someone mentions Butch, one immediately thinks of Nirvana's spectacular album Nevermind. He is the reason why the album sounds magnificently good and is also a part of the group's success. Even if he produced great music, Vig is also a drummer in the alternative rock band Garbage. He has received numerous awards such as Grammy Award for Best Rock Album and for Best Compilation Soundtrack for Visual Media. There isn't a better producer for a rock album than Butch. Vig also put his magic touch on popular bands such as Sonic Youth and The Smashing Pumpkins. Green Day can also be mentioned as one of the younger bands that he helped maintain a quality sound.
The Beach Boys wouldn't have their lovely sound if there wasn't for Brian. He is also a great songwriter and singer. Their most significant album is Pet Sounds, which was released in 1966 and awarded them the status of rock legends. It isn't strange that the Rolling Stone magazine put the album at No. 2 on the 500 Greatest Albums of All Time list. The Kennedy Center Honors awarded Brian with a Lifetime Contribution Award for the Performing Arts and he is also in the Rock and Roll Hall of Fame. Wilson has contributed to the projects of The Honeys, Sharon Maria and many others. The music engineers will always be thankful of his studio techniques, written notations and track experimentations. 
Brian Eno
Roxy Music's astonishing musical progress is due to Brian Eno. He has done many things, but music producing is where he stands out. Eno's biography includes collaborative names such as David Bowie, Talking Heads, Devo and U2. We should all thank him for the infamous ambient music, since he started the genre. Eno did a magnificent work with the band Coldplay. Many don't know that he is also a composer, producer, singer, keyboardist and multi-media visual artist. When it comes to pop music, Eno implemented a new way of thinking about the genre. The new sound was a breath of fresh air for many people and a path towards new music styles. Brian's experimentations led to numerous magnificent projects. He is a music engineer who had courage to bring the Western and Third World sounds, on one track.
Rick Rubin
Any musician would want to work with Rick. His accomplishments in the world of music are astonishing. Many celebrities say that he is the best just because a genre is not a boundary for him. Rick Rubin is among the greatest producers of music since he collaborated with Slayer, Run-DMC, Jay-Z, Eminem, Beastie Boys, LL Cool J, Aerosmith, Johnny Cash, Dixie Chicks and many others. He can put a rapper into the sphere of rock music and a rock artist into a totally different genre. Many non-related subjects help Rick to find the proper energy when he creates an album. It is interesting how he is able to get the best out of the musicians.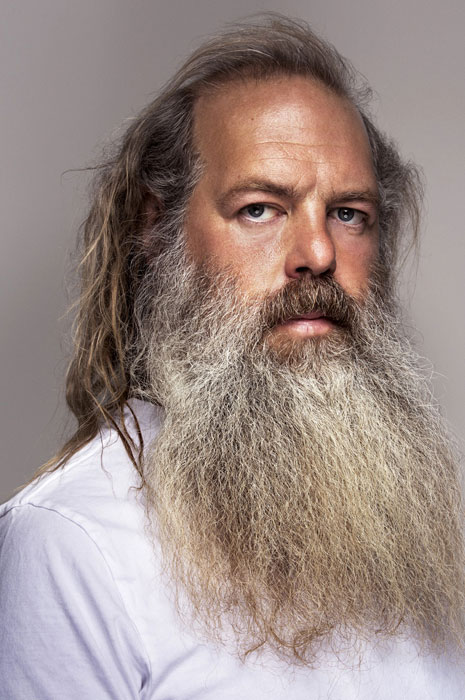 Phil Spector
Phil's progress as a musician started in his early days. Before he reached his 20th birthday, he already had a chart-topping hit record. His career was built upon writing, singing and producing. The bands such as The Teddybears, The Top Notes, The Ronettes, The Righteous Brothers, Ramones, Tina Turner and The Crystals are proud to have worked with Phil. He is well-known for the Wall of Sound, which is characterized with a roar that is created by many instruments and their maximum volume to a liberal use of echo. Spector revolutionized the sound in the 60s and many great artists will agree that he is the best rock and roll producer ever.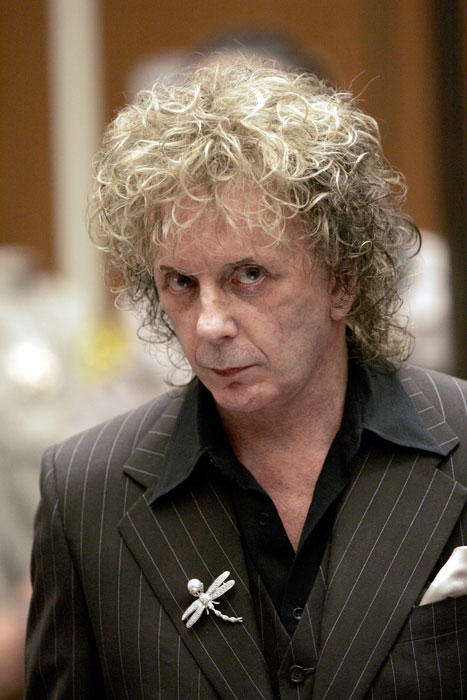 Here is another legendary name that many will say is the best in the industry. Nile is a guitarist, producer, and composer. Many people remember his work with the band Chic, but he loves implementing his own style in the genres such as R&B and Blues. As a music producer, he worked with Sister Sledge, Diana Ross, David Bowie, Duran Duran, Madonna and countless others. He brought a music revolution in his best days as a producer and has definitely changed the industry. Nile has also been awarded the NY Chapter's Governor's Lifetime Achievement Award.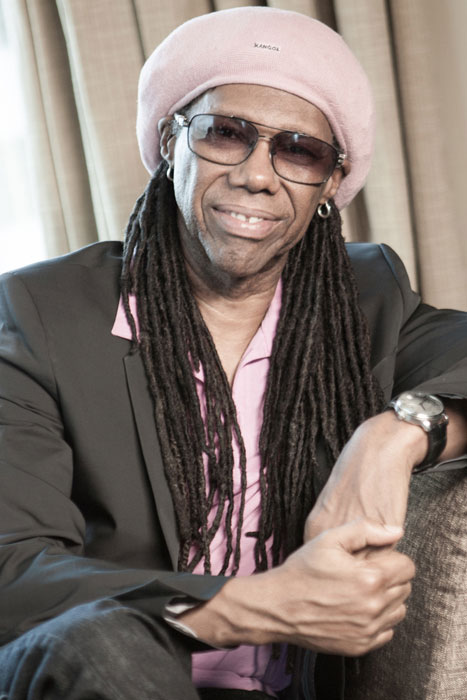 In this list, there is also a true legend. Quincy's brilliant career is proved by his 79 Grammy Award nominations and 27 wins. He also has to his credit a Grammy Legend Award, has seven Oscar nominations and one Emmy win. Jones also scored over 30 movies with his amazing talent. Quincy started by playing trumpet and continued with the Dizzy Gillespie band, produced the outstanding album Thriller by Michael Jackson and started the Vibe magazine. Let's not avoid his collaborations with the genius Miles Davis, Leslie Gore and George Benson. Jones entered the Rock and Roll Hall of Fame in 2013, but he was also an executive producer of the 68th Annual Academy Awards ceremony.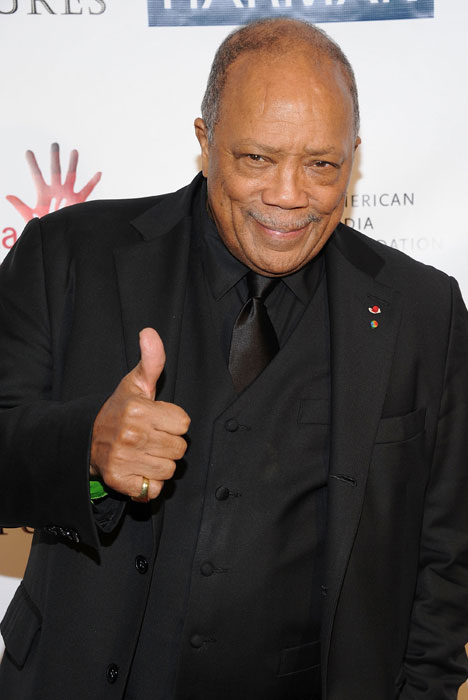 George Martin
The Beatles wouldn't have achieved their music goals if there wasn't for this man. George is considered as one of the best and a Fifth Beatle just because he could pull out the best from the members. He was truly honest with them as a manager and let them know about their mistakes. He guided them throughout their best years and the legends such as John Lennon and Paul McCartney received tips and tricks from him. The tracks such as A Hard Day's Night, Help! and Yellow Submarine, are his compositions and arrangements. George Martin also helped artists like Gerry & The Pacemakers, Cilla Black, Jeff Beck, and many others.
Joe Meek
Joe's magnificently produced record Telstar for The Tornados has put him on top of this list. It reached the top of the Billboard 100. He collaborated with names such as Tom Jones, Gene Vincent, Petula Clark, Shirley Bassey, and many others. Joe was among the best music engineers and his approach to music wasn't familiar to another producer. He broke every rule in the rigid studio guidebook. Meek didn't care about music boundaries and his way of mixing the instruments, the idea to put a blanket on a bass drum, injecting electric guitars and many other innovative techniques, pushed the limits and changed the music industry forever.