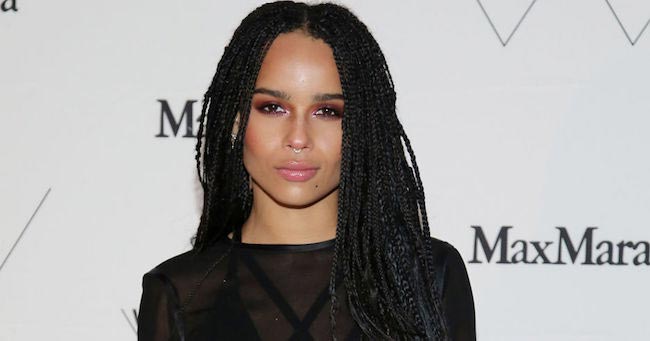 Actress, singer and model, Zoe Kravitz, daughter of singer-songwriter Lenny Kravitz and actress Lisa Bonet comes from a very famous lineage. But, other than shaping her personality with good old fashioned values of making hard work and creativity an inseparable part of her life, her parents did nothing to serve her with opportunities responsible for her thriving career today. She went out and found them on her own and already has a string of enviable projects behind her.
She debuted nearly 10 years ago in No Reservations (2007) alongside Aaron Eckhart and Catherine Zeta-Jones. Also featured in 8 episodes of Californication (2011), Zoe made her presence felt in X-Men: First Class (2011). In 2014, she became a part of the Divergent franchise which elevated her career to a whole new level. She was also a part of the Oscar-nominated, Mad Max: Fury Road (2015) and most recently was seen in Allegiant (2016), the third part of the Divergent franchise.
Grounded, self-secure, highly driven and authentic, she is popularly labeled as the one to look up to for young girls. Initially, insecure about the pressure that comes with being a role model, Zoe Kravitz now openly engages her public persona to encourage young girls to embrace their individuality.
The following are just some of the many reasons why she is a source of immense inspiration.
Zoe Kravitz knows how to advance and succeed with humility
She realizes that her parents earned their current stature purely on the basis of the talent they honed with hard work over the years and intends to follow the same work ethic. Although to begin with, Zoe often tried to ensure if other people were aware of how hard she is working, it did not take long for her to attach her self-confidence to her performance rather than popular opinion.
She faces judgments with maturity
Zoe admits that initial opportunities that came her way were a direct result of mingling with people in the thick of showbiz, but the advantage was countered with being judged that much more critically. Over the years, she let her work diminish the buzz that constantly overlooked her efforts to give undue credit to her parents.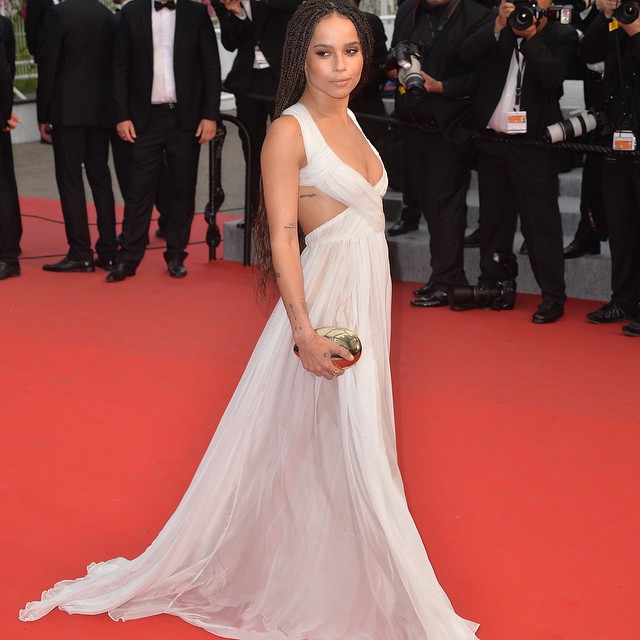 She does not let the fear of a fashion faux pas thwart her individuality
Whether couture, vintage or street, Zoe looks at all clothes with the same discerning eye to express her unique sense of style. Not driven by trends or influenced by labels, fashion serves as just another means for creative self-expression rather than letting it overpower her into being pretentious and superficial.
In fact, she uses her ingenuity to cut and improvise clothes, shoes, and accessories to work with when running short on choices. For instance, in an interview, she admitted that she slit the front of a pair of vintage heels that were too small for her to make them fit.
She does not use creativity as an excuse to become oblivious to responsibility
She wanted to be a part of showbiz since her childhood. Once she entered Hollywood, she shed her laidback and easygoing attitude to carefully chart the progress of her career by consciously deliberating upon her choices avoiding stereotypical roles that threatened to typecast her image in a specific mold. Zoe auditions and competes for the movie roles she wants as competitively as any outsider with no family background in acting and is not afraid to seek genuine criticism from her closest friends to help her improve.
She purposely seeks growth by stepping out of her comfort zone
Despite constantly short on time, Zoe intends to write, produce, direct and star in her own films someday to promote greater diversity in Hollywood.
She already has plenty of half-written scripts in the pipeline that she intends to come back to someday, but for now, all her free time in between movie projects is spent on the road making music as part of her R&B / Electro hip-hop band Lolawolf. Though, her band is not successful enough to afford a tour bus or a private jet, staying on the road, traveling and sleeping in the van keeps her busy and fulfills her artistic sensibilities.
She promotes fearless authenticity over political correctness
Zoe feels sad that social media has become a platform to seek validation which is killing everyone's sense of humor. She claims that being yourself sometimes can get you into trouble for having too much of an opinion, but people are likely to respect you for having one in the long term.
She happily shares her imperfections and struggles with the rest of the world to offer reassurance to young girls that no matter how privileged, nobody has their life completely figured out and she along with everybody else is work in progress.