Blue eyes, short blonde hair, Agyness Deyn is an English model, actress, and singer. The sizzling star earned great fame by being face of some of the most esteemed and popular brands such as Armani, Blueberry, Anna Sui Beauty, Blugirl by Blumarine and myriad others.
Clash of the Titans (2010) star is genetically slim and attributes both workouts and healthy diet for her angular body. Blissfully married to Giovanni Ribisi, the British beauty completely astonished everyone with the hasty announcement of her wedding in June 2012.
Agyness Deyn Diet Plan
The supermodel is yet another celeb, who doesn't rely on crash diet plans for being in enviable shape. Abiding by very healthy diet regime, Agyness provides adequate nourishment to her body. She reckons, when your body is nourished with vital nutrients, it gets strengthened and vibrant.
Her day diet regime is based on five small meals in a day and she is usually disciplined about having them on time. However, she doesn't accentuate the idea of making her body devoid of foods it craves. She adheres to portion control and eats foods desired by her in small quantities.
The blonde loves pizza and relishes it in her weekends. Apart from that, fish is also one of her adored foods, which she relishes with kale chips. Let's have a look at one of the typical diet regimes of Agyness Deyn.
Breakfast – Agyness prefers having oatmeal, green tea, scrambled eggs etc. in her breakfast.
Lunch – She likes having miso or vegetable soup, Cobb salad, mixed veggies with walnuts, cranberries, and goat cheese in her lunch.
Snacks – Her snacks mostly include pistachios, Greek yogurt, hummus, kale chips etc.
Dinner – She likes having steamed beans, sweet potatoes, tuna, sushi etc. in her last meal of the day.
Agyness Deyn Workout Routine
Being in favor of hale and blissful body, Agyness emphasizes workouts and practices them in routine. She mainly counts on cardio workouts such as running, biking etc. as her means of exercises. Without being tired and bored, the stunner loves cycling. She often heads to far off places while cycling.
Besides cardio workouts, the sizzling model does yoga thrice in a week. The holistic workout placates your mind and shapes up your body by toning your muscles. Not only does yoga make your body lithe, it also makes you resilient.
Yoga being mainly composed of stretching exercises doesn't require you to go through warm up session prior to starting yoga. The only thing, which you should bear in mind while practicing yoga is – since majority of stretching exercises of yoga are practiced in the set of two, make sure you execute both of them.
For example, if you are bending in forward direction to make posture of touching your toes with your hands, your next posture has to be in backward direction wherein you will take your body in backward direction. This is the most apt way to execute them. Not abiding by the technique might make you suffer from painful back.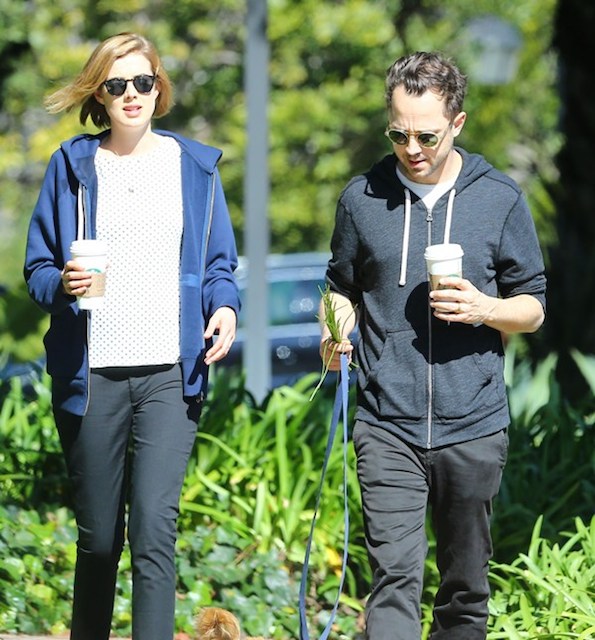 Healthy Recommendation For Agyness Deyn Fans
Are you one of the fans of the supermodel and seek to acquire a flat tummy and fascinating figure like her?
Agyness has perfectly toned and flat tummy, which actually bestows her freedom to flaunt her body with poise in tiny clothes. If you wish to have flat and toned stomach, you shall pay equal heed to both your diet and exercises.
Dairy products and gluten containing foods are natural foe of flat tummy. Both the food items trigger myriad inflammatory reactions in your body, as a result of which, your metabolism slows down.
With such a metabolism, your body fails to torch fats, and despite all your endeavors, fat doesn't stop being accumulating around your body parts. Fat not only makes your body look bulky, aged, and shabby, it also makes it become host of numerous degenerative diseases.
Contrary to that, when your muscles are toned, apart from stimulating fat burning process, they also provide great brace to your spinal cord and save you from numerous back related troubles.
Flat belly, which is desired by everyone, is not as hard to attain as it is assumed. You just have to be regular in your workouts and within days, you will be in your sought-after body. Crunches, leg raises, scissors, and bicycle sit-ups are some of the easy tummy flattening workouts, which you can comfortably do.