Former star and winner of TV show, The X Factor, Alexandra Burke is in the best shape of her life. Never been this trimmed and curvy, Alexandra credits her discreet diet and hard work put on workouts for her incredibly sculpted bod.
Size eight, Alexandra is totally flattered with her bod and doesn't wish to shed any more weight. She doesn't like overly skinny or emancipated models, who neither have flesh nor have energy to sustain. Since 2010, she perpetually has been the ambassador of Breast Cancer Care and feels immensely captivated towards philanthropic activities.
Alexandra Burke Diet Plan
Due to her hereditary problem of type 2 diabetes, the bombshell is very sensible in her eating habits. Not only does she take care of her own food items, she also doesn't let her diabetic mother eat foods fostering diabetes. Her nutrient dense food items consist of complex carbs, lean protein, healthy fats obtained from fish, nuts etc.
Abiding by nutrient dense foods not only keeps her immune from diabetes, but they also don't allow fat find room in her body. Diabetes, which is a sinister disease doesn't attack your body in alienation. It infact comes with bundle of other degenerative diseases; and obesity inevitably is one of them.
Besides healthy eating habits, the sexy star also eats myriad vitamin pills in a day, so as to provide complete nourishment to her body. Though it's not commendable, but the sultry star consumes sixteen vitamin pills in a day. Since supplements can seldom have you the same nourishment and benefits as are provided by fresh and organic foods, you should incorporate them to the minimal extent possible in your diet.
Alexandra boosts up her metabolism and stays slender with the aid of nine small meals in a day. She feels, the principle of small meals is the most wonderful way of driving your body and mind according to you. Not to mention, it also keeps check on her tendency of eating unhealthy foods. The gorgeous lady also gets indulged in her adored foods; she of course does it in moderation.
Among beverages, instead of dwelling on disease instigating coffee, she consumes two to three cups of herbal tea in a day. And also, she doesn't forget to compensate the drinking of coffee with two glasses of water.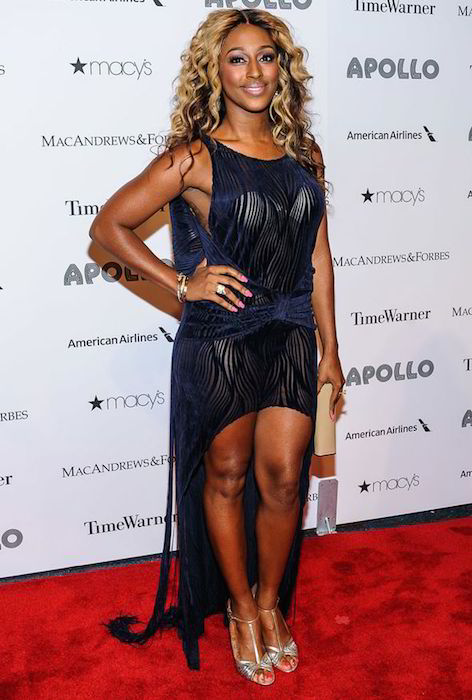 Alexandra Burke Workout Routine
Vigilant about her super-sexy and hot bod, Alexandra leaves no chance unturned in revering her assets. She shares, she has hefty hips, bums, and thighs, and she treats them like her biggest heritage. She puts her heart and soul in executing intense exercises to hone them and make them look athletic.
Since 2010, the bombshell has been performing her workouts while being monitored by her personal trainer, Don Klass. Alexandra shapes up her bod with cardio workouts and strength training. Among cardio workouts, she executes kickboxing, sit-ups, push-ups, cardio presses etc. Being obsessed with workouts, without fail, the fab star practices her workouts for all the seven days of week.
Prior to getting sprain in her ankles while shooting for The X Factor, Alexandra used to be an avid runner. However, the injury failed to take away her zeal, because the relentless star swapped running with cross training, cycling, and weight lifting and she religiously swears by them.
Apart from buffing her body with grueling workouts, the kick-ass beauty also practices meditation to relax her mind. While sharing her experience about meditation, she shares; meditation is superb way of appeasing your mind and making you stress-free. However, in the beginning, it's not less than struggle to have your body and mind get accustomed to it. But once you experience the influence of meditation, you are bound to fall in love with it forever.
Healthy Recommendation For Alexandra Burke Fans
You being one of the fans of Alexandra Burke can follow the footprints of your favorite star and prefer to live contented life to dejected life. Just like Alexandra, you too can follow positive approach and bring dramatic changes in your life. By transforming your weaknesses into your strength, not only can you ensure blissful life, but also can astound the world with your elegance and confidence.
By inculcating poise in your way of walking, talking, and behaving, you can snatch the power from negative traits to haunt you. Apart from that, most of us tend to get petrified with the name of diseases and embrace them expecting them to be our doomed fate. But, the lady with courage didn't allow the hereditary disease rule over her body and mind. She rather made radical changes in her diet and swapped her high carb food items with complex carb and successfully defeated the disease. Alexandra has proved that every problem has silver lining, you only need to recognize it and sort it out in your own exclusive way.