Born on March 25, 1989, 5 ft 8 in, ravishing beauty with curly hair, Aly Michalka certainly has the most enviable body. Hot and sexy with flat stomach, lean legs, and curvy figure, Aly is a born star. From the age of five, she started playing piano and by the age of 13 she began playing guitar. Having started acting from the age of five, Aly used to perform in church plays. She gathered enormous popularity from her role of Keely Teslow in the Disney Channel original series, Phil of the Future. Aly earned fame after proving her talent in all the areas such as singing, songwriting, and acting. She can aptly be called an extraordinarily talented young star. Capable of inspiring millions of young people, Aly has done few fashion shoots also with Maxim, OK, and Zooey.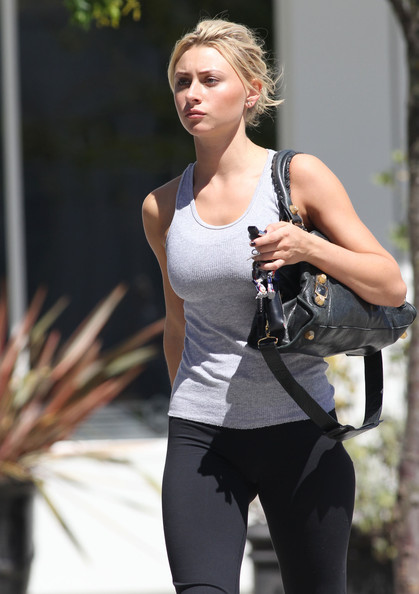 Aly Michalka Rocks the Stage with Her Sister AJ Michalka Having proximity with her younger sister AJ Michalka, Aly Michalka considers AJ her best friend and confidante. She shares all her secrets with her sister. She made her debut studio album "Into The Rush" in 2005 along-with her sister AJ Michalka. Both the sisters formed another pop duo band, 78violet, which was originally named Aly and AJ. Thereafter Aly released several other pop duos. What Aly Michalka feels about her role as Cheerleader? Resistant in the beginning to take the role of cheerleader, Aly read the story of the CW series Hellcats thoroughly. After reading the entire story, she realized that cheerleaders were the most athletic people and it was during that time when she felt that cheer-leading was there in her veins. She simply loved playing her role as a cheerleader. While playing her role as cheerleader in CW television drama Hellcats, the star performed myriad tough cheerleader stunts. She believes, to prepare yourself for doing any difficult stunt or activity requiring stamina, it's vital for you to develop your body's core strength. And 5 ft 8 in Aly no doubt has that strength, which made it possible for her to do stunts meant for short girls of 5-ft 2 in height only.
Aly Michalka Diet Plan
Not in favor of dieting, Aly doesn't appreciate the idea of keeping her body devoid of her favorite food. Aly maintains adequate balance between her diet and workouts. Aly prefers consuming healthy diet and drinking plenty of water in a day. She herself drinks 2-3 liters of water in a day. String cheese, carrots with ranch, and edamame are her all-time favorite foods.
Aly Michalka Workout
Naturally blessed with slim body and sculpted figure, Aly doesn't forget to do her daily workouts. Aly practices kickboxing and Ninja while being supervised by her personal trainer namely Larry Crystal. Without fail, she practices her workouts five times in a week. Somehow managing to withdraw time from her busy schedules, sizzling Aly alternates kick-boxing and mixed martial arts with cardio. Totally, in love with workouts on the rhythm of fast and loud music, the stunning star is a big fan of music and feels that fast music fuels her. Britney Spears, Flo Rida, MGMT, and MIA are some of her favorite singers.