Amanda Byram is one of those celebrities who are very aware of the health and fitness. She is renowned for living a healthy life and her love for fitness. Here, we try to explore her workout and diet secrets, know about her past obsession with being skinny and get an update on whether she would consider going under the knife to look younger.
Passion and Obsession
The former model believes that there is a fine line between passion and obsession when it comes to fitness. She tries to stick to the passion and not to let it be an obsession because that is unhealthy.
The Struggle
The TV presenter admits that she had struggled with body image for many years, reports Irish Independent. She had the wrong perception that being skinny was healthy, so she wanted to be skinny. The result of this belief was that she became very exhausted. It was only in her 30s that she started real training and eating well. It opened a new world for her. Since then, she has eaten more than ever, feels stronger and looks better than before.
Workout Routine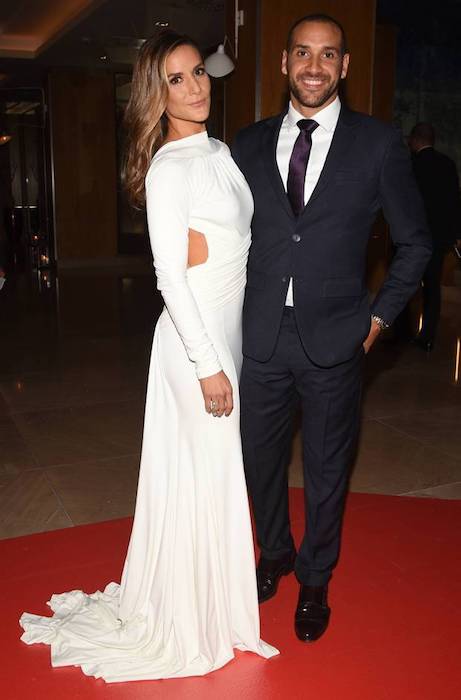 The wife of TV producer Julian Okines revolves around training every day except Saturday. She even exercises on a Sunday because it helps her to get one step ahead of herself. She does weights for three or four times a week and calls them her staple. Weights are a great way to become leaner and every woman should try them, she believes. The benefits of weight training will last longer than other exercises too. Though she is not a big fan of cardio, she does it in combination with weights, especially when she needs to get into shape for an event. Usually, she thinks 20 minutes of cardio before or after weights is enough.
The fitness enthusiast is a big fan of HIIT training and she has even created several all-over-body-workouts that have a lot of HIIT. Apart from HIIT and weight training, she also mixes up the things by doing boxing, spinning, boot camps, etc. Amanda thinks that adding loads of outdoor stuff helps her to connect with nature and clears her head while training. She is a big fan of biking and hiking as well.
Not Pushing too Hard
The popular host listens to her body and does only those workouts that her body can handle. Earlier, she thought that more was better but now she knows that exceeding your limits is unhealthy for body and mind. So, she tries to mix everything up.
Being Healthy in the Mind
The travel writer believes fitness is all about being healthy in mind and body. You cannot be truly healthy if your mind is not in the right place. Amanda wasted a lot of years of her life thinking that skinny was healthy and perfect. In the process, she could not enjoy life like she should have. Now, she doesn't care about anything but what her body needs. Exercising also helps her to be mentally healthy as it removes all the cobwebs and makes her feel happy from the inside.
No Diets
The diva does not believe in dieting at all. She believes that if you live a healthy lifestyle, it will not include the word diet. Your focus should instead be on following a long-term lifestyle plan. Diets would give you short term results that would fade away and make you feel stressed and depressed as you will likely gain back the weight you lost soon after you quit the diet. It will also mess with your head and increase your cortisol levels.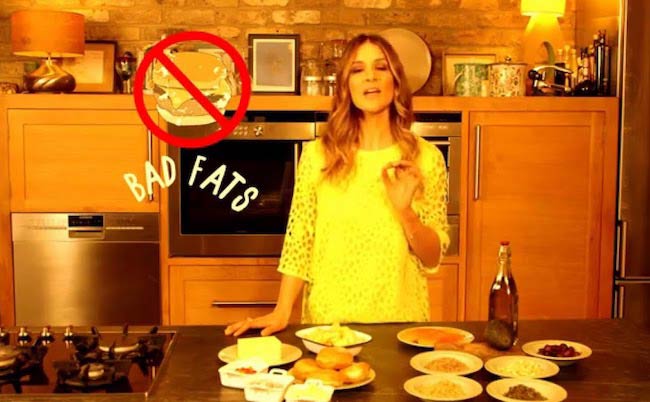 Diet Restrictions
The host of Paradise Hotel (2003-Present) doesn't eat any packaged or processed foods, sugary foods, sugar, dairy products or white refined carbs. She drinks rarely and avoids food that have long shelf life. She sticks to whole foods only.
Diet Secrets
The co-host of Irish Dancing with the Stars starts her day with something green. It can be a juice filled with cucumber, kale, carrot, spinach, berries, ice, maca, lucuma, avocado and chia seeds. Her staples include lots of fish, vegetables, lentils, and chickpeas. She is also a fan of brown rice, sweet potato, bean noodles and quinoa. Byram prefers only grass-fed or organic meat.
Diet Indulgence
The stunner likes to indulge on every weekend in the foods she craves the most during the week. It can be anything from chocolate, pizza or even a cake. Amanda believes that you have to allow your body to reset and let it know that it will get rewarded. She never thinks that the healthy foods she has are any form of denial because she really loves them. Her opinion is that eliminating food groups or opting for yo-yo diets can mess with your metabolism. It happened with her for years.
Social Media Criticism
The Irish native has taken a stand against social media criticism. She believes that no one should talk about a person (whether it's a celebrity or not) in a derogatory manner. It is very disrespectful. The people in the public eye should not be criticized just because they are a public figure. It's not a healthy thing to do, she told Dublin Live.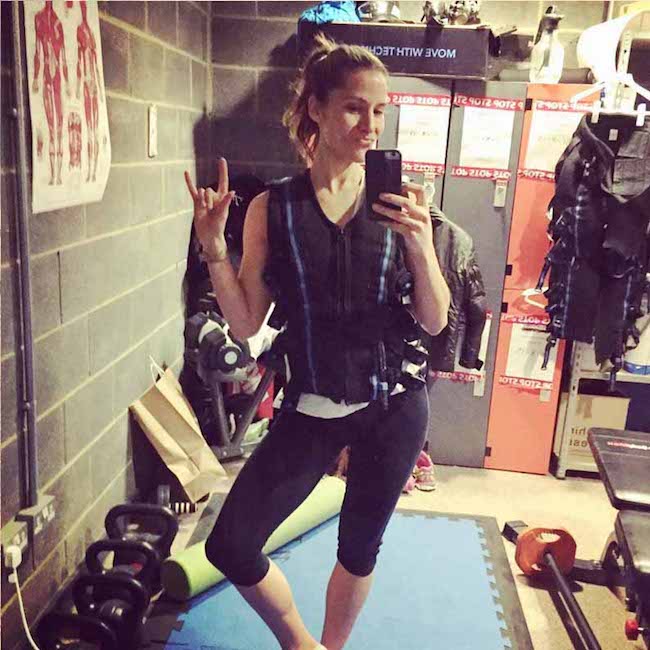 Opinion on Plastic Surgery
The sexy woman says that she would not risk plastic surgery at all. She feels that all the women who go for a surgery start to look the same. Though it's scary to age naturally, it's the only way to go for her.
Did you like Amanda Byram workout routine and diet secrets? If so, you can get some more fitness inspiration from her by following her on Facebook, Twitter, and Instagram.
Still want more? Check out the 15-minute exercise video shared by the TV personality. It can be done anywhere and you just need light weights to do it. Even 2-liter water bottles will do. Try it now and be fitter like the amazing looking babe!!