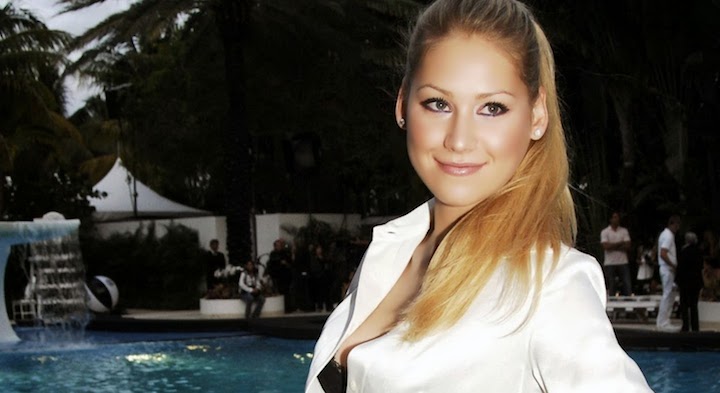 Former tennis player and coach of Biggest Loser Club, Anna Kournikova was nominated as one of the world's hottest athletes in 2000. Besides that, from 1998 to 2003, she was perpetually entitled as one of the 50 most beautiful people in the world.
Though she retired from Tennis way back in 2003 due to being injured, but the magnificent beauty did not alienate her from fitness, and joined the fitness club to share her passion and valuable experiences with the world. Anna has all the words of applause for her workouts and healthy diet, due to which she seldom had to see her in an obese body.
The bombshell is the ex-girlfriend the of hot and sexy singer, Enrique Iglesias. Due to being in a consistent relationship for about 12 years, the couple was seen as the most adored and enviable couple of Hollywood, but the couple split up in October 2013.
Anna Kournikova Diet Plan
The sexy star doesn't have strict or restrictive attitude towards her diet. Being lenient, she enjoys all kinds of foods in small quantities. She eats bountiful highly nutritious and wholesome foods in her daily regime. Her foods belong to the category of reliable foods such as fruits, vegetables, lean protein, healthy fats etc. However, she doesn't restrain her from binge eating at times, just to chill out her mind and to slaughter all her cravings.
Let's have a look at one of the typical day diet regimes of Anna Kournikova.
Breakfast – Anna prefers having oatmeal, soy milk, berries with yogurt etc. in her breakfast.
Lunch – Her lunch mostly consists of grilled chicken, salmon, sushi etc.
Snacks – She likes having avocados, banana, pineapple, grapefruit etc. in her snacks.
Dinner – Anna likes having shrimp tempura, mixed salad, tuna etc. in her dinner.
Anna Kournikova Workout Routine
There would be nothing wrong if we call Anna a fitness freak. The fab stunner seldom fails to have her workout session. You might crave for pizza, burger, pasta etc., but the brunette yearns for workouts.
Her day begins with workouts and she cannot even imagine her day going along without workouts. She feels immensely relaxed and overwhelmed after having an intense workout session. Abiding by very simple principle of allowing her body to taste multiplicity, she practices varied workouts such as cardio workouts, stair master, planks, strength training, stability ball, yoga etc. in her daily exercises.
To empower her body, the sizzling star counts on strength training and practices various workouts with stability ball. Besides that, she devotes one hour to running, four days in a week. Water aerobics being all-time favorites of Russian beauty has her play diverse new and thrilling water sports. The inspiring beauty cherishes the moments spent on beaches while playing water sports.
Owning to her sensible attitude to workouts, she gives as much importance to rest as she gives to workouts. She takes one day mandatory off from workouts to rejuvenate her body and mind. In addition to that, she doesn't overlook eight to nine hours of sleep at night. Her diet, workouts, and sleep being in perfect accord with each other are accountable for her bikini perfect figure.
Healthy Recommendation For Anna Kournikova Fans
Anna recommends her fans; pamper your body in the same way you pamper a child. Once you will embrace it, you are likely to be completely flattered with the rewarding and astonishing results. She suggests, it's better to incorporate workouts and please you with sculpted and blissful body, than to eat your beloved unwholesome foods and regret one year down the line.
And as far as diet is concerned, always keep your refrigerator full with wholesome and fresh food items. Since all your senses are interconnected, when you continuously watch healthy foods around you, your taste buds build taste for them and you feel like consuming them.
Besides that, availability of healthy foods also plays significant role in the development of your healthy eating habits. When instead of unwholesome and junk foods, you have nutritious foods available to you; you will readily switch to them as soon as you will feel hungry.
High fiber foods such as fruits, vegetables, whole grains, nuts etc. should be your top priority foods items. Make sure that every weekend you purchase numerous healthy foods from the food store and adorn them in your kitchen.