American singer Ashlee Simpson and The Hunger Games actor Evan Ross are one of the few lucky couples who stay together through thick and thin. They are new parents who received the gift of a baby doll a few months ago and that too, soon before celebrating their first wedding anniversary. Now the couple is enjoying being parents and they are working towards helping Ashlee get back in shape together. It seems that the songwriters' efforts are not in vain because she has maintained a slim figure since July 2015 (when she gave birth to her daughter, Jagger Snow) and made people look at her twice.
Post-Pregnancy Workout Secrets
Simpson is getting back into the shape with the help of the popular celeb trainer, Ramona Braganza (She has worked with celebs like Zoe Saldana, Jaime King and Kate Beckinsale). Ramona has put the star on the widely known 3-2-1 Baby Bulge Be Gone program. This program helps new mothers to lose the baby fat. This method includes working on the core of a woman and then slowly ramping cardio and strength training so that a woman can look leaner and more toned. Apart from taking help from Braganza, she is also seen doing a workout at celebrity trainer Tracy Anderson's Studios.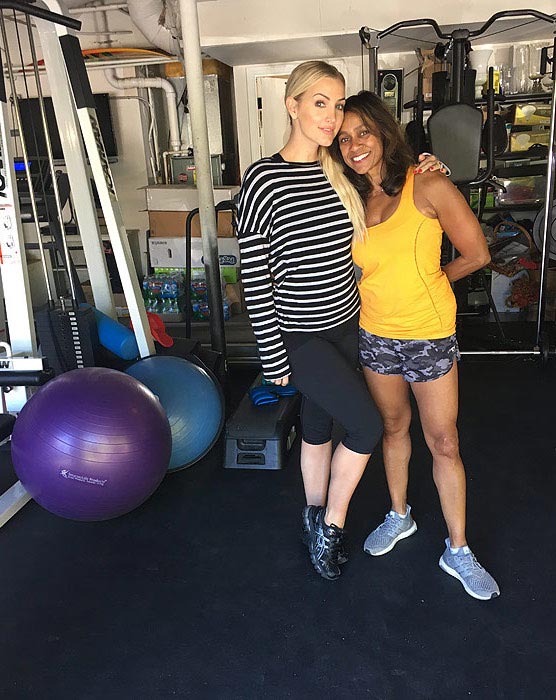 The Result
This method has been a success with Ash in the past too as she successfully used when she gave birth to her now 7-year-old son Bronx. She lost 25 lbs in two and a half months time back then and now she is dropping off two pounds a week. She exercises for five days per week and aims at burning over 800 calories in every exercise session.
Workout Gear
The sexy blonde likes to wear a comfortable outfit such as Nike tank top and sporty black cropped leggings while working out. She was also seen wearing a black pea coat like a clock and comfortable looking trainers.
2nd Pregnancy Weight loss is Tougher
Braganza thinks that it is a fact that it's often tough for women to lose the weight the second time. It is possible though and Ashlee is a proof of that. (All our readers who are dealing with post-pregnancy weight the 2nd time, don't lose hope!!!)
Diet Plan
The sister of Jessica Simpson has changed her diet plan for supporting the weight loss journey she has undertaken. She now has three meals in a day and snacks two times every day. Ashlee likes to eat only nutrient-rich superfoods that help her stay strong during all the tough workouts. She also drinks one liter of water with metabolism-boosting teas in order to get fitter.
Fitness Support
The biggest supporter of the fitness journey undertaken by the Texan born is none other than her husband, Evan. He likes to take turns to keep an eye on their daughter when she exercises. He also creates post-workout snacks for her. He even takes care of their daughter at nighttime and played a key role in the weight loss journey of his better half. On top of all this, he even joins her in the exercise sessions so that he can lose some weight (he calls it daddy weight) too. (Isn't he adorable?)
Working Out Together
The daddy workout of Evan includes the same exercises as his wife did. He either worked out when she was done or even before she started the workouts. The 3-2-1 training method helped him to lose weight (or bulk up) that helped in making him look appropriate for different scenes of his upcoming flick, Wicked City (that includes many shirtless scenes).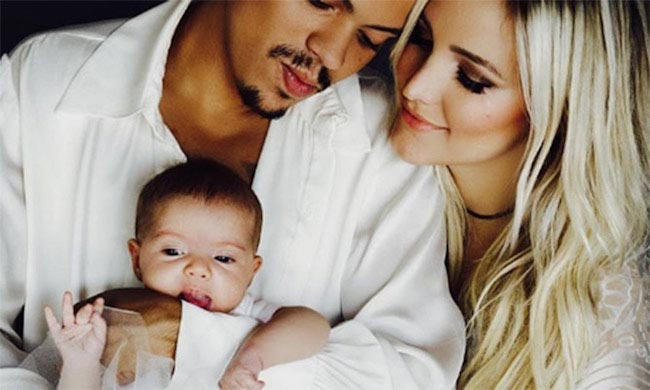 Pregnancy Workout Preference
If you are curious about what exercises did the blue-eyed beauty perform when she was pregnant this time, you are in luck. She joined a low-impact fitness class at Cardio Barre that helps women get fitter through easy ballet-inspired workouts. These workouts are safe for all pregnant women as the techniques this workout method uses are no impact / high energy. The actress did this exercise at least two times in a week.
Well, after going through the post-pregnancy exercise routine and diet habits of Ashlee Simpson, we can only say that she achieved so much weight loss success because she remained consistent with her workout sessions before and after the pregnancy. We appreciate her spirit that can inspire her fans to get fitter too.