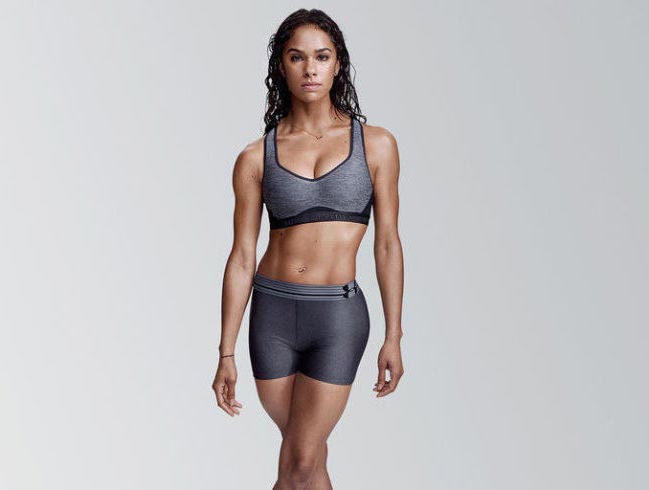 Being a nationally acclaimed Ballerina when you are still in your teenage years is not an easy feat. But Misty Copeland has proved that it's not too difficult either. She works hard to stay successful in her job and it has not been an easy journey so far. She has been dealing with body issues, trains for 8 hours a day and eats only the right food. Let's have a look at her other fitness secrets that help her to hold onto the position of a prominent person in the American Ballet Theatre.
Misty Copeland 2016 Workout Routine and Diet Secrets
Body Issues and Support
Misty has struggled with several body issues as she always wanted to fit in a particular ballerina image. She had real body issues like trying to fit her butt in the usually tight leotards. She thanks her teachers and mentors for helping her to deal with the body issues. Her trainer as a child was Cynthia Bradley who discovered her potential and developed it. Her trainers as an adult were Victoria Rowell and Susan Fales-Hill. These two black women teachers helped her resolve another body issue of being a different one, an African-American in a community of white people. Another person, successful Raven Wilkinson who joined the Ballet Russe in the 1950s helped the diva to overcome her body issues and made her realize what was possible for her.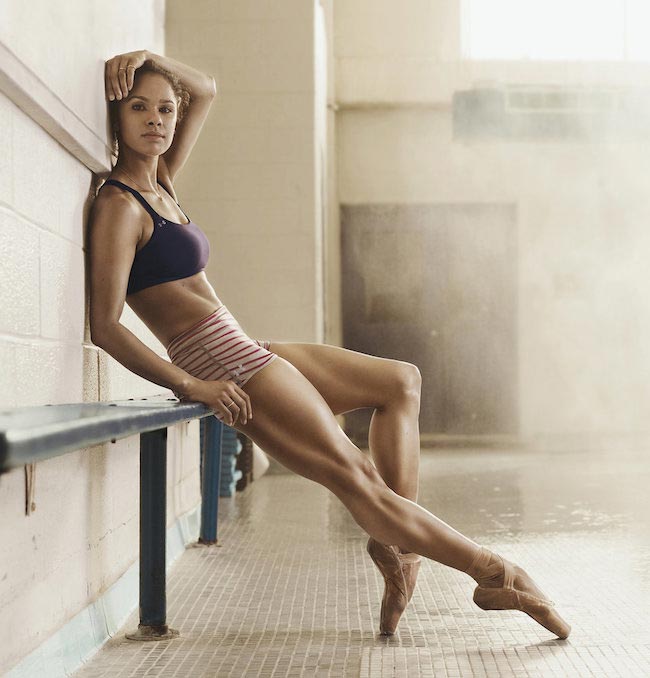 Workout Routine
The Under Armour's ambassador does not follow a workout regime when the ballerina season is on. Why? It's because she doesn't need an extra workout after training and rehearsing for eight hours on a daily basis. The ballet technique has helped women to develop strong bodies and Copeland says that she is not different. When the season is not on, she does different workouts like cross training, using elliptical machine, taking Pilates floor mat classes and Gyrotonic on the Reformer. She is not into resistance training because she has a tendency to bulk up quickly.
Diet Secrets
She believes that being a top athlete is not an easy feat and diet plays a huge role in it. She takes into consideration everything she is eating every time. Her aim is to fill her body with the right food that act as a fuel and not the food items which taste good but just offer empty calories. Going lean and clean is the biggest diet secret of the star. She has cut out foods like chicken, pork and red meat from her diet. Misty is a pescatarian who eats fish regularly. She even becomes vegetarian on some days.
One of the key diet secrets of the LA-born is to eat whatever she enjoys but keeps the portion sizes small. When Misty is feeling full, she stops eating and never forces herself to eat when not hungry. (These ideas are very easy to follow and we hope you will try them too.)
Listening to what your body need is the key for this Ballerina. When her body needs proteins, she has them and when her body needs proper hydration, she drinks a lot of water. A good diet is all about listening to your body and responding to that.
Preferred Vitamin Supplements
The first African-American woman who reached the principal status at the American Ballet Theatre takes calcium supplements as they are vital for all the dancers. Dancers put on an impact on their bones due to jumping and hence, the beautiful dancer is more prone to fractures. She had suffered a major injury to her tibia four years ago. Apart from calcium, she also takes Vitamin D supplements.
Unique Meditation Technique
The meditation technique of the celebrity spokesperson is quite unique. She does not do it the traditional way by sitting on a mat in a yoga pose and closing the eyes. She does it by finding moments in the day that are truly for herself. Ballet classes are a form of meditation to her as it's all about enjoying what she does and living the moments. She does it every single morning. Misty adds that it is nice to have space in time when her body knows that she is working to become stronger.
When the American Ballet dancer feels nervous about a performance, she just closes her eyes, puts on music and focuses on her breathing. It helps her to clear her mind and negate the nervousness. She always seeks less conventional ways to clear her mind.