Bianca Cheah is a popular model, yoga teacher, and the founder of Sportsluxe, a digital publication. She is one fit woman who is dedicated to sculpting her body the right way by having the right combination of foods. Here you can have a look at her diet plan and get ready to take notes as her diet is inspiring and not too tough to follow.
Hydrated Mornings
The beauty wakes up at 7.30 in the morning and has a full glass of water to hydrate her body which further makes her more alert and productive throughout the day.
Coffee Time
At 8.30 in the morning, she has a coffee run with her husband. These days she is hooked on a single shot of oat milk lattes as regular milk bloats her and she doesn't like the taste of almond milk.
No Breakfast
The diva follows a no breakfast philosophy where she fasts in the office until it's time to have lunch. This strategy works for her as it keeps her mind clearer and makes her more productive. She understands that this approach might not work for everyone, but it works perfectly for her.
Tea Time
She has 3 cups of chamomile tea in a day. She is a big fan of Flora soothing chamomile tea and likes it to be hot because it helps her to focus.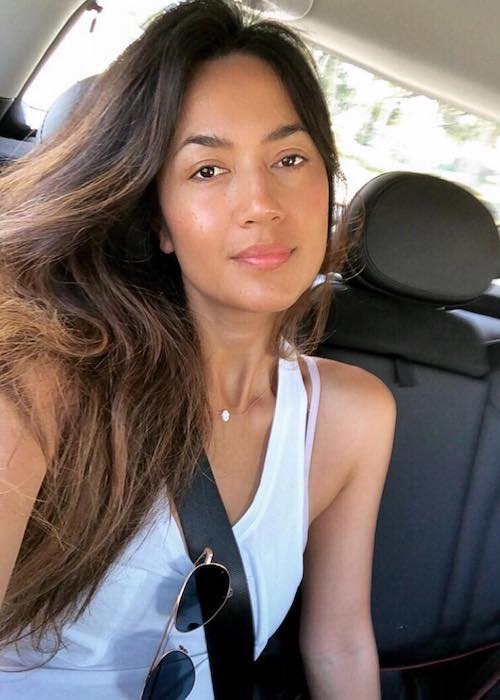 Lunch
As the stunner is following a low histamine diet these days due to an allergy to histamine, she prefers to have simple foods these days. She says that following this diet is quite hard as she cannot have lemons, onion, soy sauce, and fermented foods.
For lunch, which is usually around 1:30 in the afternoon, she enjoys brown rice, tuna, greens, and two boiled eggs. She also munches on two Vitamin C tablets and makes a glass of water with some collagen added to it. It's her preferred go to for every day.
Snacking Habits
At around 3.00 every afternoon, Bianca munches on apples, watermelon, carrots, and grapes as they are low-histamine options.
Dinner
The dinner usually includes having grilled chicken with asparagus and broccolini, and brown rice with portobello mushrooms. She also likes to have marinated chicken in garlic, ginger, honey, cilantro, and gluten-free tamari.
Coffee and Tea
When given a choice between coffee or tea, she admits that she can't choose as she drinks expressos, Macchiato's and also loves green tea with lemon.
Diet Indulgence
The hottie likes to indulge on the weekends by visiting Jon & Vinny's, an Italian restaurant in L.A. with her husband.
Diet Changes
Cheah admits that she has overhauled her diet completely and she is now eating foods that she wouldn't have eaten normally. So far, this approach has worked because her gut is agreeing with the foods she is consuming. Bianca hopes to keep her gut happy because when her gut is happy, she is happy as well.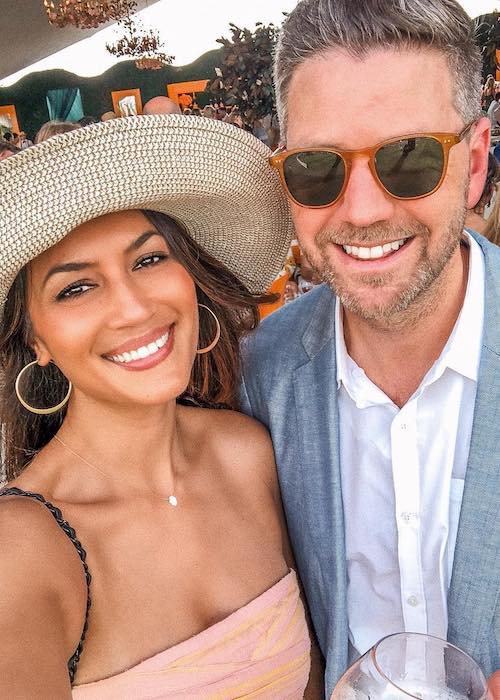 Preferred Exercise
She likes yoga workout over gymming or walking.
Destressing
When in a mood to destress, she enjoys music, especially classical piano.
Relaxation Technique
She likes to relax at nighttime by using aromatherapy. She has a lot of diffusers at her home which she uses an hour before going to bed. It ensures that when she enters the room for sleeping, the room instantly calms her and helps her to go to sleep. She often dabs aromatherapy onto her wrists and pillow for more relaxation. This approach works like a natural sleep sedative for her.
Featured Image by Bianca Cheah / Instagram