Blake Lively is a star, who has played many roles on screen and off screen. She is a renowned American actress; model and celebrity homemaker, who is fondly remembered for her role as Serena van der Woodsen in the CW drama Gossip Girl. The actress has showed off her talent in films like The Sisterhood of the Traveling Pants, The Private Lives of Pippa Lee, The Town, Green Lantern, Accepted, and Savages. She is on the happy cloud since giving birth to her daughter, James in December 2014. The father of her baby is her beloved husband and popular actor, Ryan Reynolds.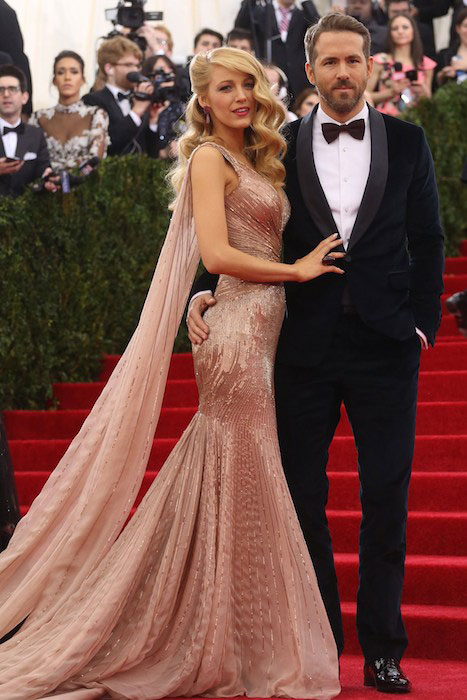 It's been only four months since she gave birth, and the sexy actress is back in shape again. If the story published by US Magazine and her Instagram account updates are to be believed, the actress has given credit to various things to help her get back in shape. Do read on to know those secrets.
Eating Sweets
Yes, it's true. The Age of Adaline star has posted several updates in which she was indulging in hot chocolate (from NYC's City Bakery), strawberries and oodles of cookies. Mmmm…Wish I could also lose weight this way.
Gentle Workouts
The smoking hot actress confessed that pregnancy changed her body a lot. In an interview given to You Magazine, she has admitted that due to the changes made within her body due to pregnancy, she is opting for gentle workouts.
Not so Gym Friendly
Like several contemporary celebrities, the star does not likes to hit the gym. Lively has confessed that she really hates gym and would rather go for a bike ride or hiking, if given a choice. She also added that whenever she is in a gym, she feels like she is missing out.
Dividing her Attentions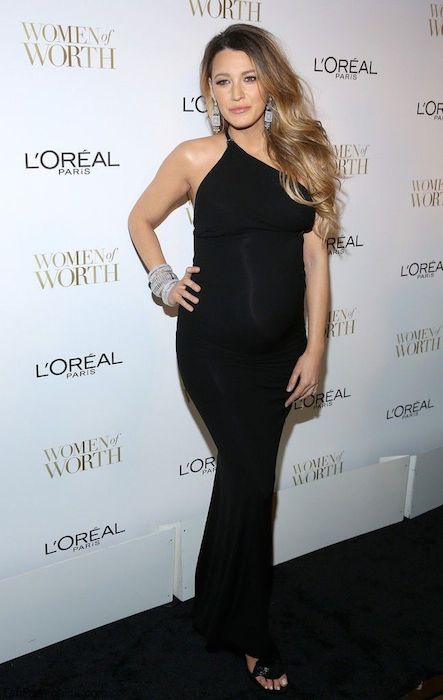 The gorgeous actress has also revealed the fact that unlike many Hollywood divas, losing baby weight was not her #1 priority. Though, she was putting in some time to get back in shape, but her priority was James. She wanted to be healthy by eating right so that she could give nutrition to her baby, when she breastfeed. Aww…such a noble thought…Good going mommy.
A Happy Mother
In an earlier interview given to Live! With Kelly and Michael, the Hollywood hottie admitted that though, she is not getting much sleep during the night (due to the fact that her baby keeps her up at night), she still feels happy in a weird manner.
Ryan, her husband, even joked to assuming blinking as tiny naps that help him keep going. This is how Blake and Ryan are getting sleep.
Supportive Hubby
Apart from having a loose routine, the constant support of her husband, Ryan is also a factor that keeps Blake happy. In the same interview, Ryan expressed his love for the adored daughter by joking that if someone else would have wanted to see his wife's breasts at night (and that too after every few minutes), he would have killed that person. But when he realizes that it's their baby, he feels amazing.
Following a Strict Diet
A source dug up by OK Magazine had earlier revealed that Blake was on a strict diet that mostly consisted of fresh fruits and vegetables. She also favored lean proteins like turkey or venison during her pregnancy and even after giving birth.
Choosing Correct Exercises
When Lively was pregnant, she put in a lot of efforts during prenatal yoga classes. She also took long walks during her pregnancy, and also after a few days of giving birth. The source revealed that she often took James with her on the walking trips. Well! It's a great way of bonding. Don't you think?
A few weeks after giving birth to James, Lively got in touch with her personal trainer Bobby Strom, who helped her to perform her favorite cardio circuit training. Some of the other exercises preferred by the hot model are crunches on an exercise ball, squats, reverse lunges, bicep curls, and squat jumps.
If you want to know about the regular workout and diet routine of Blake Lively, do check out this article on Healthy Celeb.