Bridget Malcolm is not only a hot model but she is also a very dedicated person. She works hard to look great and has been reiterating the fact that workouts and diets are a perfect tool for achieving an envious body. She is currently working hard towards her goal of getting selected in the approaching 2016 angel casting. The hottie is sharing her workouts and their result, i.e., images of an envious body on social media channels. She recently spilled on all the workout and diet changes she is making, to be a part of the much-awaited show. Have a look at all those changes here.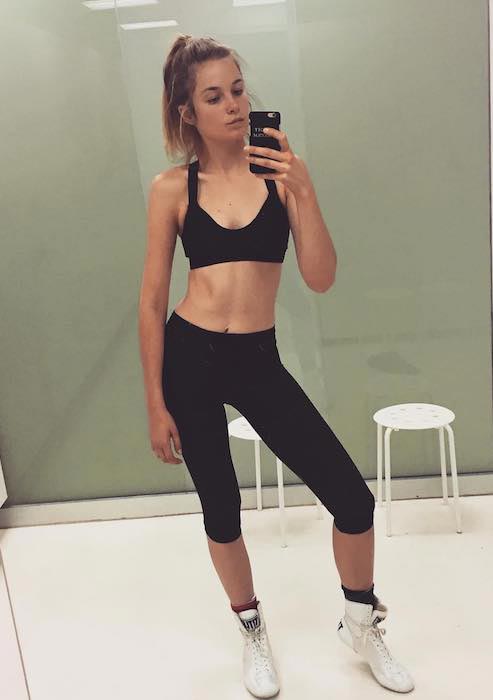 The Casting
While talking to News.com.au, the Australian model stated that casting of the Victoria's Secret show is a combination of physical and mental work. If you are a newbie, then you need to clear two rounds and if you have been on the show in the past, then you just need to clear one round. In another casting, there is a bit of chat and the decision makers would just look at the model's book. But in Victoria's Secret's casting, the decision makers really talk to the models. They want a demo of how a model walks and they want to know the model inside out in a short amount of time.
Changing the Workouts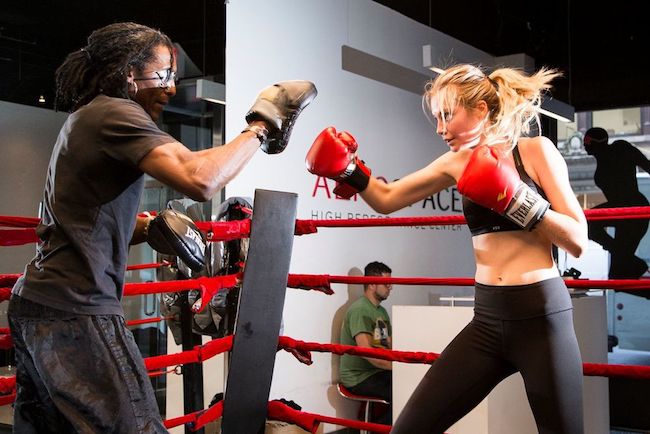 The blue-eyed beauty is focusing on looking great during the casting by using a combo of high-intensity workouts. She generally kicks off a new workout regime three months before the casting. During this time, she trains hard and never skips a workout session. Last year, she did two workouts daily to look amazing and this year, her focus has shifted. She is working out less because she is more focused on strength and resistance training as it has changed her body.
Though she is working hard, she is also sure that she will not be burnt out before the casting. After all who would like a cranky and burned out model during the casting. For her, casting is about living a healthy life and showing off how amazing she looks on a special day.
Many people believe that models focus more on cardio exercises. Malcolm is proving them wrong by admitting that though cardio exercises are good, a combination of toning is what she really wants. It works well for her and has given her results in the past.
The lady is a big fan of boxing and the Body by Simone workout. She says the latter has changed her body by shaping up the muscles she didn't even know exist. The exercise method is also a lot of fun which is a must for her. (And we agree with her!!)
Diet Changes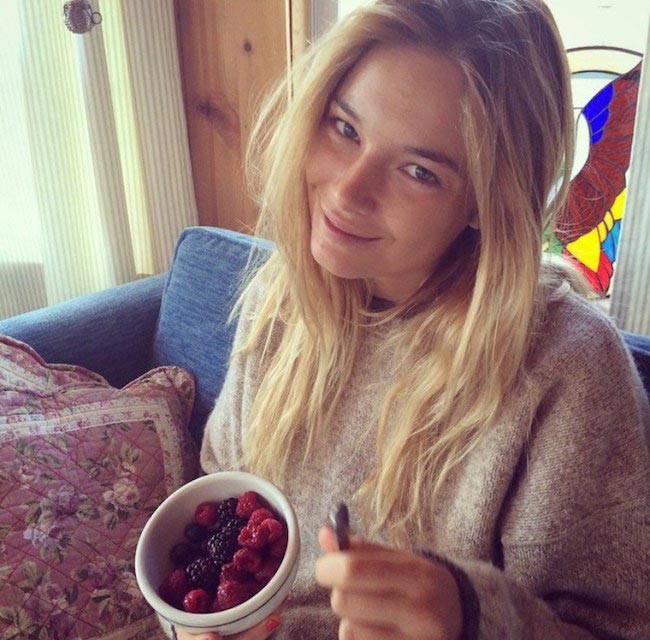 The Perth-born is very conscious about what she eats and how she eats it. She usually eats clean all the time by staying away from sugars, starchy foods, and all types of desserts. But before the show, she makes several changes. One change is to drink a lot of water and the others include increasing her intake of vegetables and protein shakes. She also likes cooking so she does that by herself whenever she gets a chance.
Her diet plan becomes stricter a few months leading up to the show and she barely indulges. She still thinks that it's worth it because the show holds a lot for value for her.
The Show
The diva says that the behind the scenes of Victoria's Secret are total craziness but the atmosphere is also fun and uplifting too. She adds that when you picture a room full of girls doing hair and makeup, you can certainly imagine how it is like to be on the backstage of a show. When she was on the show last year, she was particularly close to Gigi Hadid. According to Bridget, Hadid is a sweet girl who is not affected by the fact that she is a renowned celebrity.
Dream Come True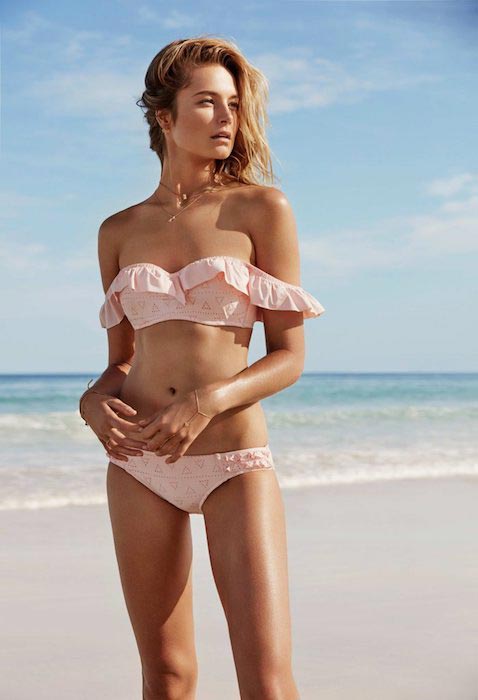 The new face of Australian swimwear brand, Seafolly reiterated the fact that being a part of Victoria's Secret was dream come true for her last year (as we reported here). She says that the show is all about being confident in your own skin, not having to fear while talking with and showing your personality to people. The experience of being on the runway was most terrifying, anxiety causing and rewarding experience of her life.
Dealing with Critics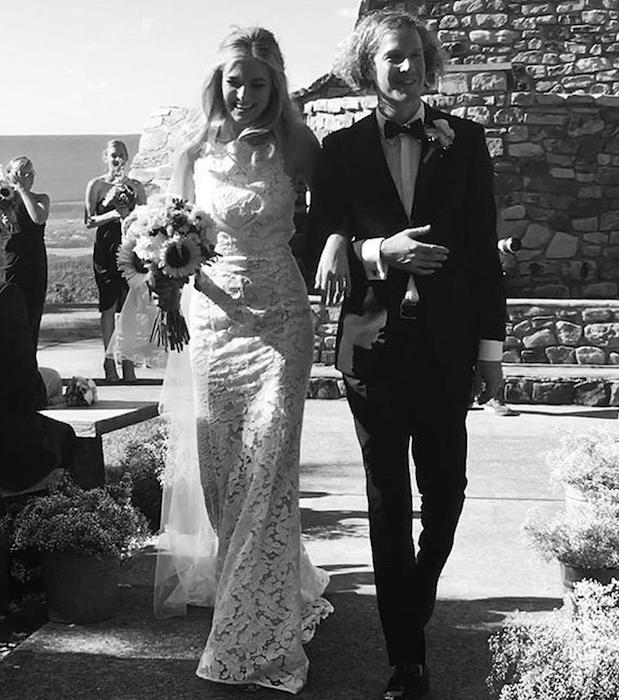 The young model has been criticized on social media a lot. Only last year, people called her an anorexic and a terrible role model when she shared a picture while wearing yellow lace lingerie. Commenting on that, the wife of the popular musician Nathaniel Hoho stated that she doesn't feel bad about it. She knows that she is not unhealthy and people criticizing her are hurting inside. She hoped that they find some happiness. Some people also claimed that she had an eating disorder. The stunner simply denied those claims. She added that making such claims is being disrespectful to those people who really are a victim of such an illness. (And we totally agree with her again!)
Swimwear Choice
The bronzed and glowing woman also shared her swimwear choice this season with Vogue Australia. She says that she will go for swimwear that has a high waist. She believes that such an option is flattering, great-looking, functional and sexy at the same time. Her color preference for swimwear is a good blue hue.
Get latest updates on her workout and diet changes for Victoria's Secret show. Just follow the star on Twitter and Instagram. Don't forget to check her official website too.