Caroline Flack, the popular English TV Presenter and sexy looking model has lost some weight and she can't resist showing it off. She lost the weight by continually exercising, eating right and giving up sugar. Her weight loss aim was to be the best version of herself and she admits she embarked upon this journey for no one but herself. The TV celebrity is also not into denying herself anything and indulges in her favorite foods quite often. What other fitness secrets helped her to lose excess weight and get the washboard stomach and toned pins she is showing off? Let's find out.
The Best Method
While talking to Express.co.uk, the diva admitted that she has slimmed down by using the most trusted combination of eating healthily and hitting the gym. (We agree with this method of losing weight completely)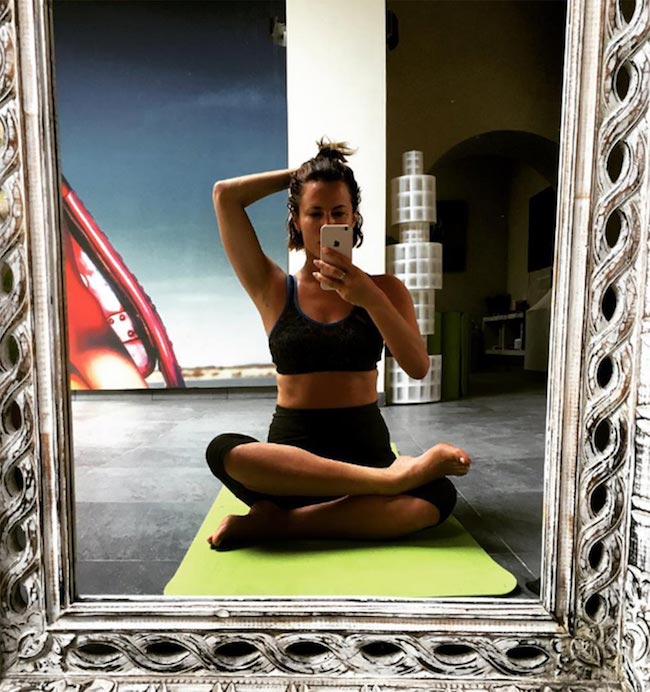 Being the Best Version of Herself
The stunner also confessed that she took on this health expedition to be the best version of herself. She didn't do it to impress anyone or the world, she did it to make herself feel the very best she could. Caroline adds in that her health expedition was never about losing weight and she doesn't like to weigh herself anyway.
Workout Routine
The TV host stays fit by doing exercises like running, yoga, hiking, and Pilates. She even went to Ibiza for a yoga retreat which was a good decision. It changed a lot of things about her body and she enjoyed the lovely place. She worked out hard in the retreat and shared that she did 20 km hike as well as hot yoga during her stay there.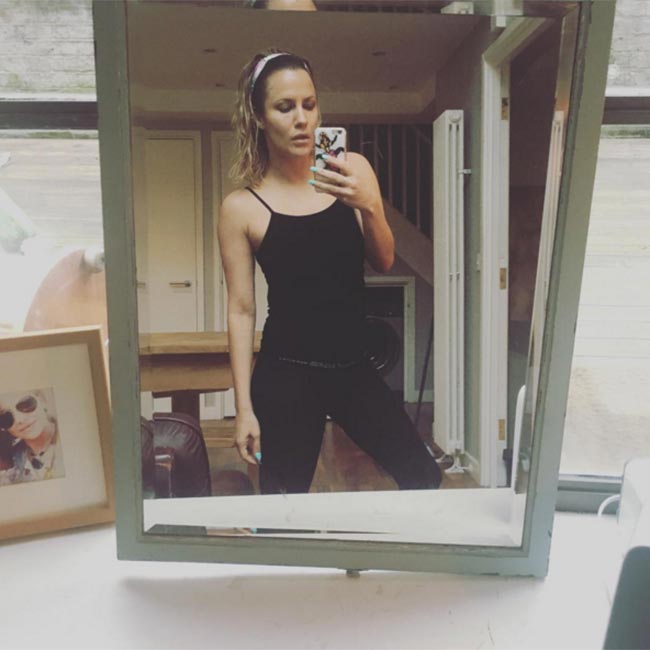 Exercise Addict
The Enfield native has a simple motto. She believes that you should exercise and then you can eat whatever you like. If you create an active lifestyle for yourself, your metabolism would be fast naturally and you will be able to burn more calories even when you are not exercising.
Exercises make the beauty feel happy and she gets even more addicted to exercising. During her 12 week regime aimed at losing weight, she did three sessions of exercises a week with her trainer Sarah but now she is doing just two sessions. One is hot yoga and the other is weight training.
Getting Rid of Cellulite
Many women have a lot of problems in dealing with cellulite. Caroline has a simple solution for that. You just need to run often as running will help you tone up. She also does steps-ups at home stairs or any bench or chair to deal with cellulite.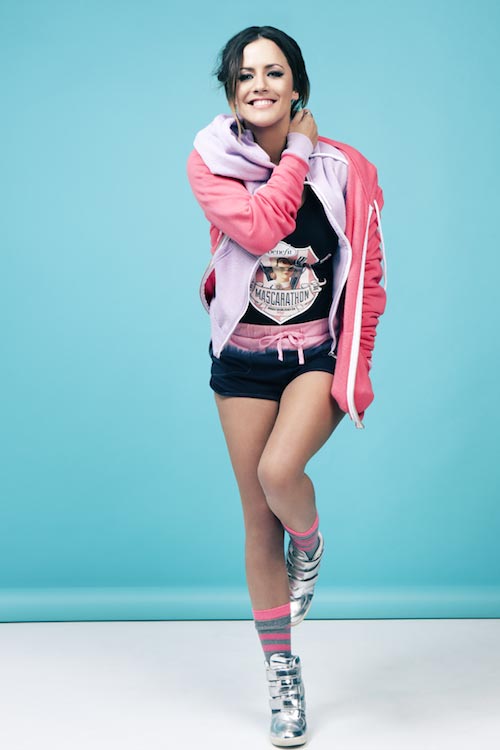 A simple trick to deal with cellulite is to cover your skin with foundation on the whole body. It's an instant solution that makes her look her best during the special occasions.
Diet Secrets
The co-presenter of Sunday Mornings with Gethin Jones & Caroline Flack has some very useful diet secrets. Her first secret is to consume more calories than you did before but make sure that they are the right calories. Her other secret is that she has let go of sugar. She does not eat sugar in any form and admits that this change has made her feel her best since she was born. Caroline is also limiting her intake of alcohol, gluten and dairy from her diet as it helps her sleep better and keeps her in shape.
A Healthy Breakfast
The star of Bo' Selecta! (2002) always has a healthy breakfast. She even admits to having a lot of it. Caroline usually begins her day with poached or scrambled eggs, bacon, mushrooms, avocado or even steak on occasions. (All sounds yummy!!)
The Aim
The aim of the radio presenter was to not be skinny but strong. But the best thing about her weight loss journey is that she feels good about herself. Her whole mindset has been changed after taking this amazing journey, reports GoodtoKnow.co.uk.
Diet Indulgence
The winner of Strictly Come Dancing (2004-Present) thinks that indulging in your favorite food is not bad if you get the balance right. She loves eating dark chocolate with sea salt and she has it occasionally. She doesn't sit in the corner shaking and denying herself a few diet indulgences.
Being Real
The former host of The X Factor (2004-Present) thinks that people should be real about their bodies and not aim to have a body type. She thinks that people are after getting a single body type these days, but she is not one to follow this trend blindly. She just wants to set an example of the fact that all women do not look the same and they should be real about it.
Liked Caroline Flack's unusual workout and diet secrets? If so, you can know her better by following her on Twitter and Instagram.