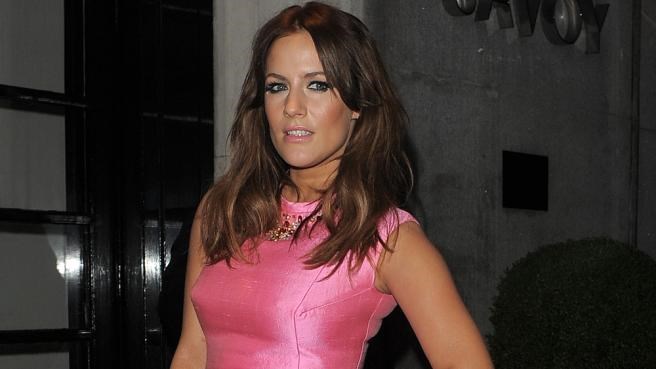 Caroline Flack, an English television presenter and model, was recently interviewed by the OK magazine. In the interview she answered question which related to her exercising routine and diet plans. She admitted to have done some hard core exercising during her workout sessions. While performing the Burpees set of exercises she fainted! She said that she conducted the exercises with her hardcore physical trainer. The particular session was a bit tougher than normal and she worked out beyond her stamina. She said that she was exercising after a long time interval and that is the reason for the dramatic result. Her trainer relieved her for that day.
The X Factor star said that she does not care much about her image in the media. She says that the opinion of media keeps changing. According to her there is always some pressure and one should learn how to deal with it. The pressure is on all high profile women to lose weight and to look slimmer.
Caroline Flack Workout Routine
Caroline is not a regular exerciser. She prefers Pilates these days to remain healthy and to maintain her shape. She also likes dancing and says she has been dancing since her teens. She has also undertaken health kicks (like fad juice diets) in her past.
Caroline Flack exercises to get leaner and be more sculpted. Her exercises include sit-ups for the core, push-ups for the upper body region and squats for legs. She also does boxing with her trainer for her core. Boxing also helps her to lose weight and burn fat.
Caroline Flack is quite famous for her relationship with Harry Styles, the "One Direction" boy band singer. She is also known for her beautiful legs. Because of her good health and nice physical appearance, she held a position in the FHM's Top 100 sexiest women's list that was released in 2012. She uses the MAC body foundation to give her body glow.
Ulisses is the name of her personal trainer. Ulisses also works at the Reebok Sports Club. The physical trainer helps Caroline to do exercises like box step ups and power plate sessions. Through these exercises she works the back region of her legs.
Caroline is now trimmed. Her legs now look more beautiful than ever before. She is exercising 4 to 5 times a week. She also combines yoga with her exercising workouts.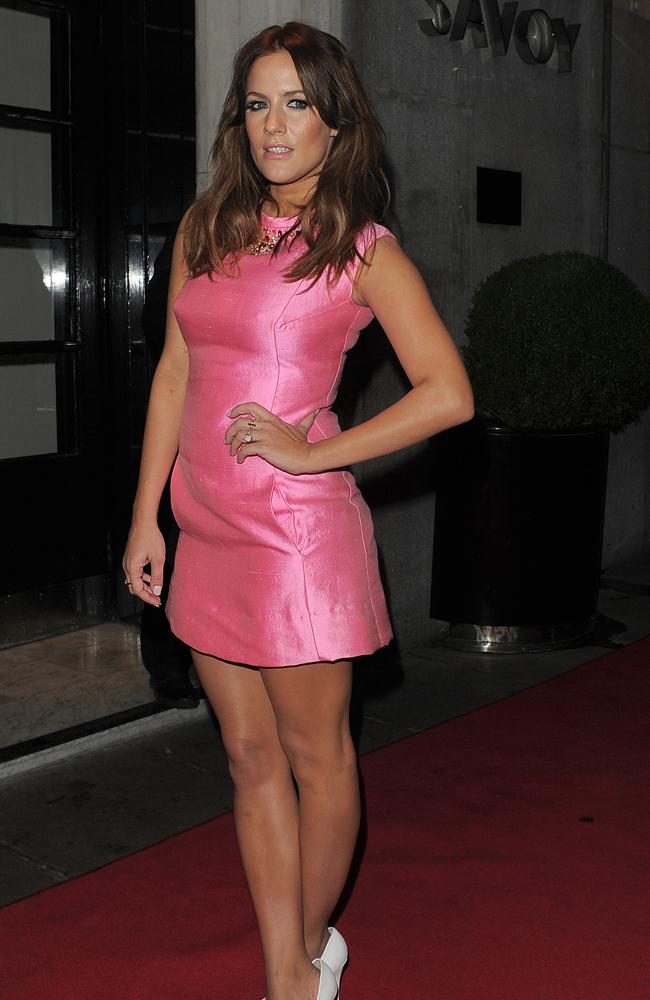 Caroline Flack Diet Plan
She eats more proteinaceous food than stodge, which is one of her favorite food items. She also eats green vegetable, oats, brown rice and sweet potatoes. She has reduced the consumption of alcohol. She is now avoiding biscuits for snacks and instead goes for fat free yogurt and protein shakes like the BSN lean dessert. Her recent diet plan is given below.
7.30 am
Before conducting her Pilates exercising session, the TV presenter and star drinks Double Espresso.
9.30 am
Porridge and cup of tea at a near by Eat Café.
10 am
A can of Vita Coco while going home.
1pm
Chicken with rocket and couscous (in lunch) and tapioca pudding during the photo shoot session.
2 pm to 5 pm
Several tea cups during the photo session.
7 pm
Nuts (a handful) along with another Vita Coco.
10 pm
Macaroni cheese along with vodka and soda.
She went on a fad juicing diet once and had only juices for breakfast, dinner and lunch. She said that while on juices she was constantly hungry. She adopted the diet plan to flush out the toxins of her body
Caroline flack says she is not a fitness buff or freak. She says she likes food items like burgers and cheese and likes having curves. She likes eating until she is full and says she will never diet.
She advises her fans and other people to exercise daily if they want to eat what they like.