Carrie Underwood was the host of 50th Annual Country Music Association Awards a few days back and we couldn't just keep our eyes off her. Though her hosting buddy, Brad Paisley also looked quite hot, but the 10 outfits sported by the diva during the show won our hearts. The specialty of each outfit was that it paid tribute to country music greats like Reba McEntire and Dolly Parton.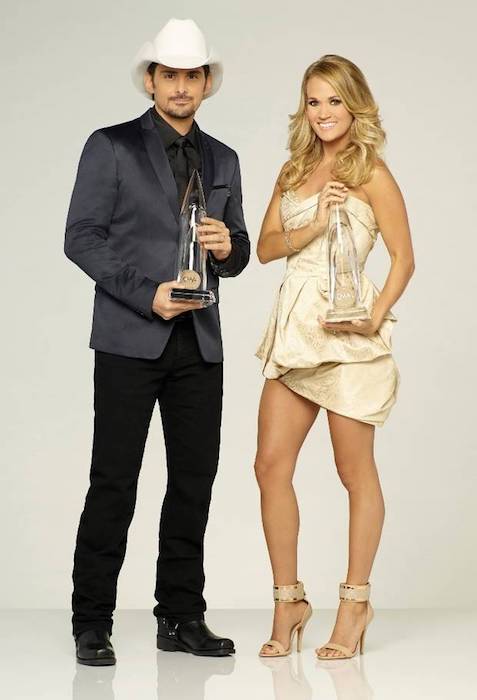 Many of the outfits sported by the stunner were quite revealing and we couldn't help but wonder what workout and diet ideas she followed to look so great. If you are curious about the same, then here are some facts regarding her workout and diet changes for the grand event. Do read them all because maybe they'll inspire you to hit the gym too.
Style Ideas
As the country star was seen in micro hemlines, People asked her why she loves them. She replied that she loves minis because she is short. Her height is 5 foot 3 inches, so she tries to avoid the dresses that are too long. She says that she feels lost in them. Above the knee dresses are good for her height. (Do you agree?)
Strong and Sexy Legs
The singer has gotten a lot of attention due to her sleek and sexy legs but she says that they are strong too. Her perception is that she has strong legs as they have been scarred from injuries and sports in the past.
Workout for CMA Awards
The gorgeous woman admits that she works harder in the gym before attending any event. She did the same with the CMA Awards. Carrie works hard because she wants to feel her best and remember that she worked hard while looking at the pictures later on. To boost her workout routine, she makes sure that she uses every minute of extra time she has in a wise manner.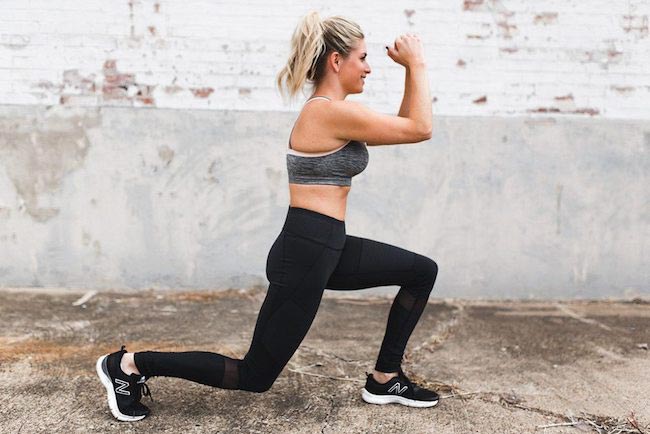 Just before the show, the Dirty Laundry singer puts her energies in doing full body workouts. She increases the amount of running she does and tries to sweat more to burn fat. (Good strategies, we think)
Busy Life
The mother of one says that she has a very busy schedule. Her shows are very intense physically and she has the responsibility of a toddler. Carrie says that her son, Isaiah Michael is getting faster and bigger so he is always running, climbing and jumping off stuff on her.
Great Workout Idea
To maintain the sexy figure, the songwriter travels with a trainer, Eve Overland and a mobile gym that is pulled by a Ford F-150 on her tours. She calls it her splurge but we think it's a great idea, don't you?
Workout Routine
The wife of Canadian ice-hockey player, Mike Fisher usually works out for 1.5 to 2 hours on a daily basis.
Workout Motivation
The workout motivation of the blonde is to have some goals in life. Getting fit for CMA Awards was one of such goals.
Workout With Hubby
The brown-eyed lady likes to exercise with her husband too. They have shared workouts in which they do different exercises. For example, she will do 50 push-ups and he will have to run on a treadmill until she is done. In another exercise, she holds a wall sit until he runs a mile.
They don't do the same workouts and like to mix it up because they get bored easily with the same routines. (Who doesn't?) Some of the exercises they do are weight exercises, kickboxing, etc. They also use hotel gyms and take different classes every once in a while, reports EOnline.
Diet Secrets before CMA Awards
Though, the American Idol (2002-2016) winner always tries to have a balanced diet, she leans up the diet right before the award ceremonies.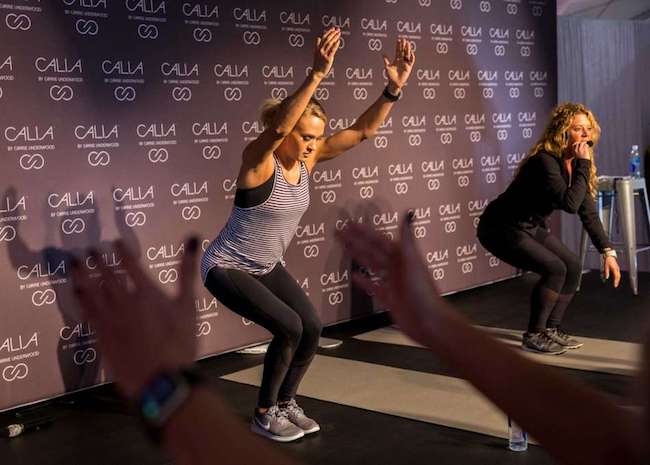 Diet Indulgence
The vocalist is very strict about her diet but she cuts herself slack too. When she is watching a match where her husband is playing, she munches on junk food like pizza, nachos, beer or a glass of wine. She also has a weakness for things that have more carbs like different types of bread.
The Oklahoma-born also indulges when she is out with friends and family. At those occasions, the food she eat needs to be good no matter how healthy or unhealthy it is.
Reaction to the Award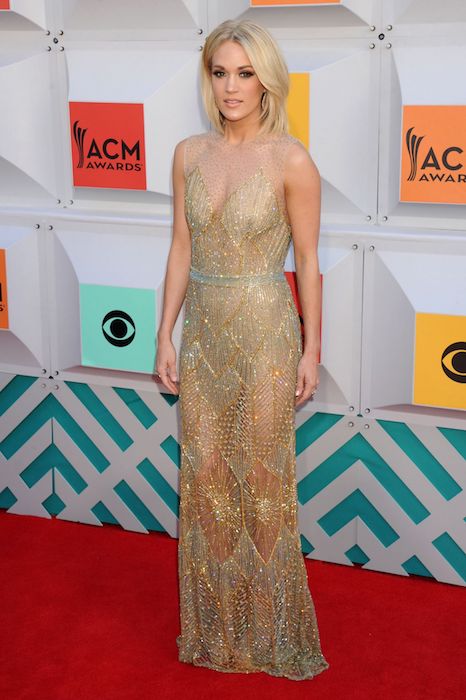 The actress won the female vocalist of the year award during CMA 2016 by beating tough competitors like Miranda Lambert, Maren Morris, Kacey Musgraves and Kelsea Ballerini. While receiving the award, Carrie said she was grateful to God. She later said that she was greatly surprised because she won where so many legends were present. (We think you totally deserved it, Carrie!!)
Did you like the workout and diet secrets of Carrie Underwood? If so, you might want to know more of her fitness ideas by checking out this amazing article. You can also have a look at her official website or follow her on Facebook, Twitter, and Instagram.