Anna Kaiser is the name we associate with stars like Shakira and Kelly Ripa. She has also been the trainer of Naomi Watts, Sarah Jessica Parker, and Sofia Vergara. She is also the initiator of some fastest-growing workout methods and is a new TV Host as well. Here, she is sharing some secrets of her profession like how she motivates celebs to push themselves along with revealing some easy to try workout and diet tips that you can start using from today.
[toc]
Motivation Method
Anna motivates celebs to push themselves hard by setting an example for them, she recently told AOL. She does 150 percent of the workout her client does, so that they know that they can do it too. She motivates them with her physical and mental energy as well as leads them by example. She never forces them to do any exercise she can't do herself because she wants them to do only what's feasible for them. (Well, that's a good strategy we must say)
Varied Workout Options
Another of Kaiser's strategy is to change the workout routine of the clients after every two weeks. She makes them to do kickboxing and yoga for two weeks before switching them to hip hop and barre for another two weeks. Different forms of exercises help a person to be stronger physically and mentally as they learn to tackle every new challenging exercise over time.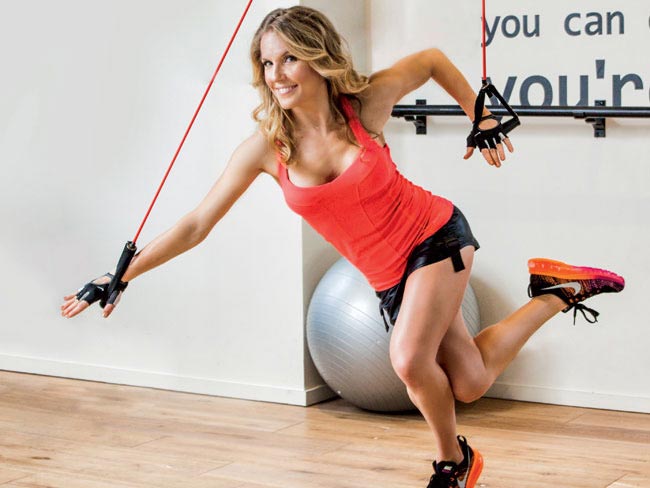 Fitness Beyond the Gym
The founder & CEO of AKT InMotion stresses that working out isn't limited to hitting the gym only. She believes that the workouts should play a key role in improving the quality of life of a person. Each workout should motivate a person to do some more so that they don't feel the assistance in getting back to the gym regularly as they would want to do that on their own.
Her Program
The fitness expert also explained the simplicity of her program. The program works with a person to help them support their spine and body flawlessly. The program is also centered on creating long lean proportions. Every workout a person does as a part of the program involves strength, cardio and flexibility as altogether can help a person achieve any and all fitness goals.
Health Tips
Habitual Workouts
The first valuable tip shared by the co-host of ABC's My Diet is Better Than Yours (2016-Present) is that you should try and make workouts a daily habit. Decide a time or the exercises that suits your schedule best so that you don't find excuses like you didn't have time. You should also make sure that you start with fewer workouts like doing 20 minutes sessions – 3 times a week. You can increase the intensity or the number of exercises when you make working out a habit.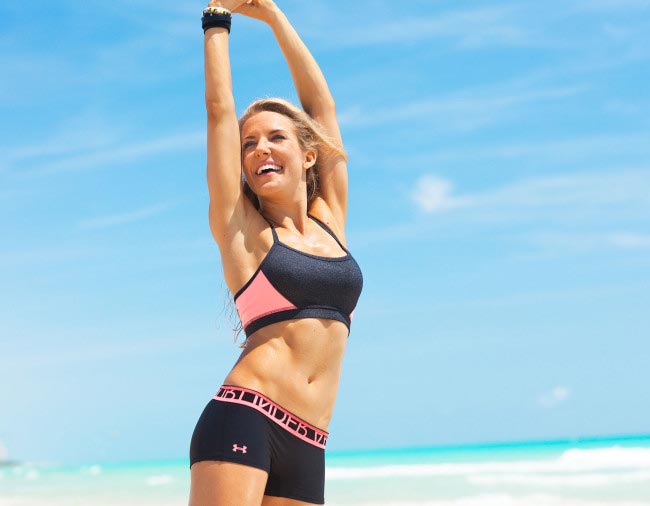 Don't be Overenthusiastic
If you are charmed by all the weight loss programs that have been gaining a lot of media attention and are over enthusiastic about it, then Anna wants you to stop walking down this path. She suggests you begin your fitness journey with a workout that will last for long and shows results rather than doing what everyone else is doing. Find a program that suits your body, no matter how ancient it is and stick to it. You should also try to do only those exercises that your body can handle as over enthusiasm may cost you your health. (We couldn't agree more)
Diet Advice
The beautiful lady also wants you to stop considering diet as a one size fits all solution because everyone has a different body. You should understand what suits your body type and stress levels. If you are doing stress eating, you should stop it instantly. You should also go to the root of your diet issues like why do you prefer to eat a sandwich in lunch when you can eat a healthy salad. Removing the root of the problem (which may be your addiction to cheese) will help you improve your diet habits in the long haul.
Slow Diet Changes
If you are not happy with your diet, don't try to change it overnight says the pretty blonde. Try changing one thing at a time like giving up sugar so that you can adjust to it. Don't make a compromise when you have adopted a change and give your body time to get used to this change before adopting another one.
Treats are Vital
The elite personal trainer also thinks that if you want to change yourself overnight and give up all the foods you love (like bread), it would not lead to the desired long term results. It's vital for you to indulge in the food you crave once in a while to keep yourself happy and reward your hard work.
Enhance Your Life
The creator of Beachbody's INSANITY believes that you should focus on enhancing your quality of life and making it rich with fitness routines and diet changes. You should not deprive yourself of anything as it will only lead to disappointment.
Look Different with Strength Training
The holder of B.F.A. in dance from the University of California (cum laude) thinks that if you want to look different, you should focus more on strength training rather than just sticking to cardio exercises as strength training offers faster results. If you think that you are bulking up, don't worry about it as every pound of muscle you gain would help you to burn around 15 calories a day.
Another benefit of starting a weight training routine is that you will feel more confident from the start (research has proven that). Lastly, the new muscles developed would give a great shape to your body and you will have more willpower to change your body until you get the desired results as you wouldn't want to let go off the amazing changes, your body is going through.
Anna Kaiser Talks About Eating, Working Out in Summer of 2018
Healthy Breakfast
The beauty starts her day with a Pure Protein bar that has about 20 grams of protein and a lot of healthy stuff like flax seeds, quinoa, oats, and chia seeds. This breakfast fuels her for a busy day ahead and allows her to pamper her taste buds as well.
Snacking Habits
The stunner likes to snack on Pure Protein Birthday Cake bar when she is busy training clients or hopping from one meeting to another. Anna is against fueling her body with sugar because though it might provide a temporary rush of energy, it won't keep you full for longer.
How to Stick to Doing Workouts Regularly?
If you find it difficult to motivate yourself to workout daily, the fitness expert has simple advice for you. Choose a workout you love and stick to it. Citing the example of Kelly Ripa, Kaiser says that the American actress has been working out with her for 10 years and she still attends the sessions for 4 to 5 days a week. So, you should also choose a workout that you could look forward to and that makes you feel great after each session.
Stop Seeking Awesome Abs
Most people are seeking great abs these days because they see celebrities sporting them. If you are one of them, then Anna advises you to stop seeking awesome abs because your goal should be to strengthen the core. When you focus on the core, your body will be strong. In contrast, if you focus on abs, you may get aesthetically pleasing results, but you may not get a strong body.
You should know that your core includes your lower back, hips, abdomen, and pelvis muscles while the abs are just the top layer of muscles. If you just focus on getting great abs, you might actually harm your body.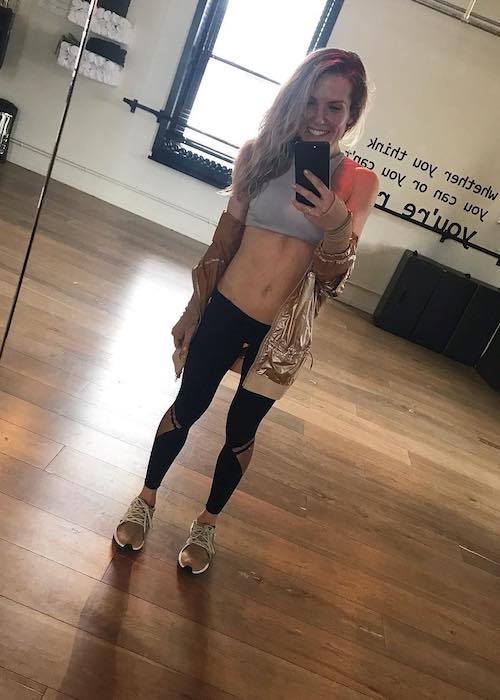 Strengthen Your Core
Explaining this further, the fitness expert said if you just want to enhance the abdominal wall, your back would not be as strong, and there will be an imbalance in your body. Her exercise method, AKT fitness classes focus on the core from every plane of motion. It's not just about getting or flaunting the abs.