Losing baby weight after the pregnancy is one of the most common worries shared by women all over the world. Thankfully, celebrity trainer Simone De La Rue has just offered an answer to this problem. The popular trainer has a clientele that includes celebs like Reese Witherspoon, Emily Blunt, Jennifer Garner, Naomi Watts, and Chrissy Teigen.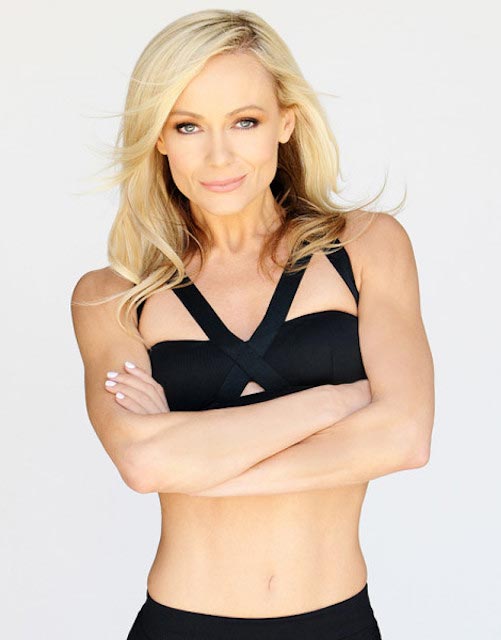 She has shared that new mums must never rush things while trying to lose the baby weight. She has also suggested a workout plan and advised women to incorporate their newborns into the workouts. What other secrets did she share? Let's find out.
Safety First
The renowned trainer stresses on the fact that every mother should give their bodies ample time to recover before they decide to hit the gym after having a baby, reports People. The minimum time they should wait is at least six to eight weeks after the birthing. You must also ensure that you have discussed your plans to hit the gym with a doctor and gotten approval for the same.
Keeping an Eye
Simone agrees that some women come back faster than other women after giving birth to a baby and some may need more time. She makes sure to check it personally with each of her clients and know whether they have nicely recovered or not. She checks their progress and their energy levels.
Workout Routine Timings
The owner of a West Hollywood Studio thinks that women should ease back into a workout routine at a slow pace. She wants women to workout three times a week for an hour each day. Simone thinks this schedule is safe as most women are exhausted due to lack of sleep. She also pointed it out that the weight gain occurs throughout the pregnancy, which is nine months, so women can't expect to lose it in less than four to six months if they are doing it the healthy way.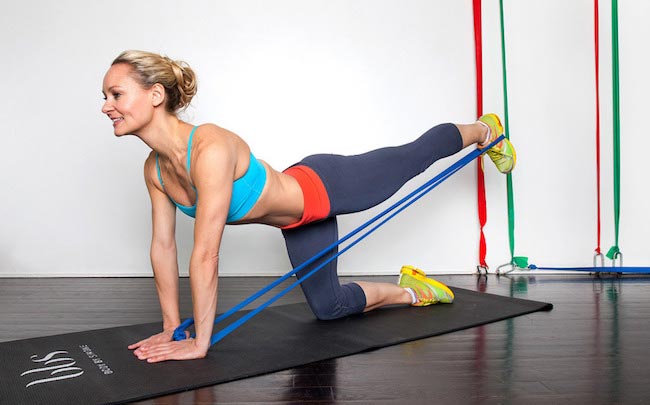 Workout Routine for New Mothers
The workout routine suggested by the Fitness Guru is obvious. She suggests that you do cardio such as her Body By Simone classes that are dance cardio-focused. Cardio helps you to lose weight faster because you get your heart rate into a calorie burning state.
The Ab Workout for New Mothers
The weight, women gain on their stomach during a pregnancy is really difficult to shed. You need to understand that the abs play a major role during the pregnancy and they need time to heal. Only when a woman is sure that the ab wall has healed completely, she should get back to the workouts. Beginning with gentle abdominal work is highly recommended. You must avoid demanding exercises like crunches after having a baby as it's not safe.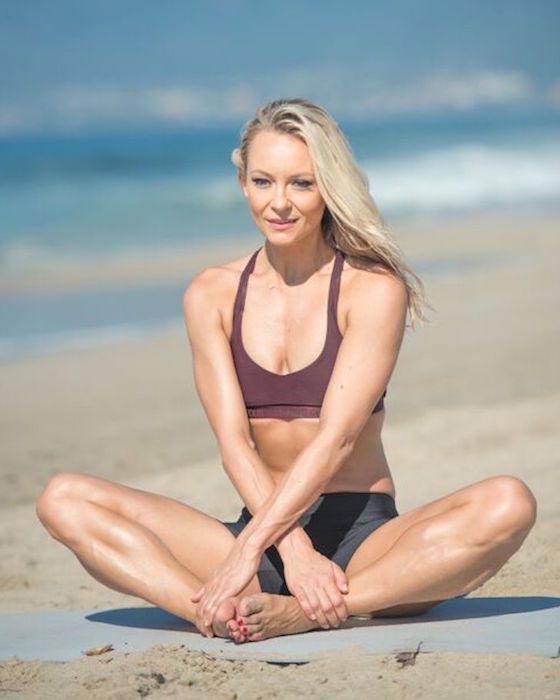 Creative Workouts for New Mothers
If you are a new mom, obviously your entire focus would be on taking care of your baby. De La Rue suggests that you use it to get fit. You can start using your newborn to workout. Pushing the pram or walking with the pram is a good option. Women who love to hold their babies can do shoulder lifts with the help of the baby.
Be Patient
New mums should always be patient while they are trying to lose weight because the process takes time. Most people do not have an access to a personal trainer's services and nor do they have the access to a chef's services, so they need to incorporate fitness into their own lives by themselves. The main priority of new mums is their kids and there's nothing wrong with that.
They should remember to set realistic goals and take their own sweet time in getting rid of the excess weight. In the meantime, it's very important to love yourself, love your body and most importantly love the baby.
No Comparison
The Under Armour ambassador also suggests that you do not compare your experience with someone else. Don't get jealous by the fact that your neighbor lost the baby weight in just three months and you are still halfway through in the fifth month. Always remember that every birth is different and every female body is also different.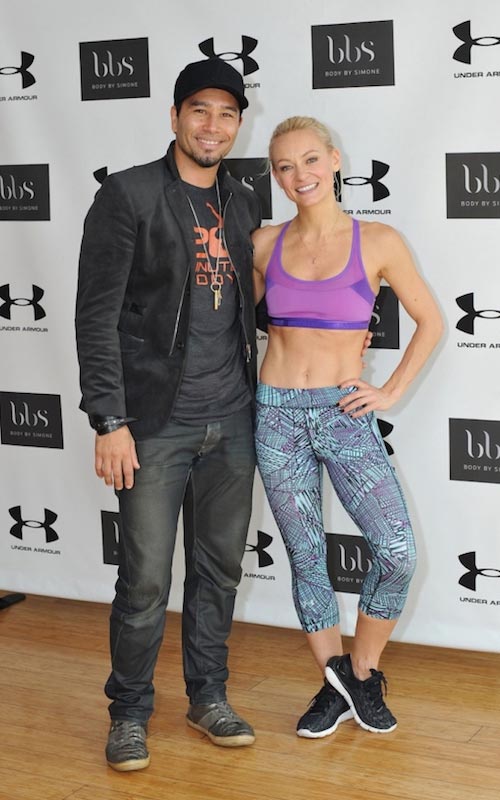 Workout During Pregnancy
The star trainer also admits that working out during pregnancy can help you to lose weight easily afterwards as your body's fitness levels are higher and the muscle memory is there.
If you are looking for more amazing tips from the great looking trainer, you can follow her ideas on her official website or on Instagram.