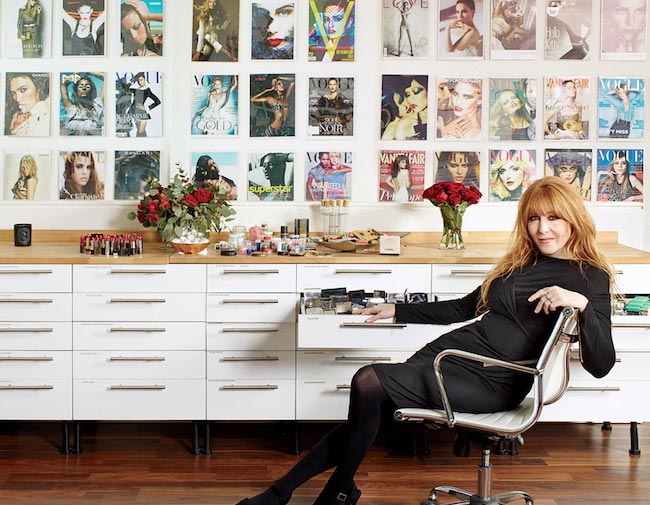 Charlotte Tilbury is not just a celebrity make-up artist. She is also a celebrity in her own right because her popularity is through the roof. She is generous enough to share amazing beauty tips with all her fans so that they can stay fit and look great at the same time. Let's have a look at some of her most valuable beauty tips. We'll also be telling you how the founder of Charlotte Tilbury Beauty looks so great. We'll do that by revealing her workout routine, diet plan, and her preferred relaxation methods.
Workout Routine
The make-up magnate stays fit by running after her kids who are always racing around. Yes, this is what she said when asked about her workout routine by Body and Soul. We assume she means that her exercise majorly involves staying active at all the times because she is managing a super-successful career and the upbringing of young boys at the same time.
Post-Workout Beauty Tip
For people who wish to look gorgeous after a workout, the mother of two suggests that they should apply some lipstick. It is the most basic way of enhancing your post-workout glow. The lipstick you opt for must have some hydrating ingredients. It will protect the lips from dryness and cracks when you are on the go.
Make-up in the Gym
The diva who has an impressive roster of A-list clients like Cara Delevingne thinks that women should use only a few make-up tools when they hit the gym. It must include a cleansing balm, lash curling mascara, rejuvenating lip gloss that plumps the lips and a glow-giving foundation.
Diet Plan
The diet plan of the British Make-up artist includes drinking hot water and lemon in the breakfast. She also has some avocado on gluten free toast with loads of pepper and chili. For lunch, she likes to have fresh green Thai prawn curry and some cauliflower rice. In dinner, she loves to have something light such as soup.
Preferred Relaxation Method
The fan of cult products likes to relax by spending time at home that is in Notting Hill. She likes spending quality time with her husband, George and two kids Flynn and Valentine. She also takes the whole month of August off to spend quality time with friends and family in Ibiza (where she grew up). It's a hypnotic and carefree island that energizes and recharges her.
Sleeping with Make-Up On
The woman who makes Natalie Portman beautiful has admitted that she likes to sleep with her make-up on. She deliberately re-applies a few make-up products before going to sleep. It's called her bedroom eye. She does it because it makes her feel sexy, reports Sunday World. The make-up she prefers includes eyeliner and some mascara. (We really don't think that it's a good idea, you should consult your dermatologist or a beauty expert before following this idea.)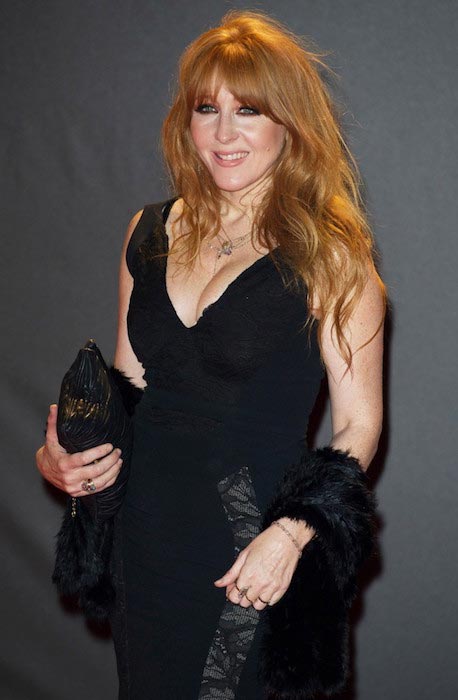 Beauty Tips for Women Below 30
The beauty entrepreneur has shared some master strokes of beauty that should be learned by all women before they reach the age of 30. It will help them to keep their skin young for a long period of time. Here they are –
Moisturize a Lot
The first tip shared by the ex-wife of writer and actor Charles Forbes is that women should keep the skin drenched with moisturizer so that they can keep it young. While choosing a moisturizer, you should look for ingredients like plumping hyaluronic acid and mushroom extract.
Focus on Eye Care
The next tip shared by the wife of film producer George Waud is to take care of the skin around the eyes as it's the most delicate area that becomes prone to fine lines due to dehydration. You can avoid dehydration by regularly applying an under eye cream. Just tap the cream on the area with your ring finger to turn back the ticking time bomb. You can also use a concealer near the eyes to cover the darkness. Always remember to add a spot of concealer on top of foundation to hide the red areas, blemishes, and any other imperfections.
Choose the Right Contouring Method
The creative consultant for Tom Ford, Chanel, Mac and Helena Rubinstein wants you to make contouring easy by using products that have a luminous finish as they will not make your skin powdery or caked. To define the cheekbones, you should use natural warm bronze colors and a precision brush. If you wish to slim the bridge of the nose, you can use a blender brush on both sides and under the tip. You can also use a light-catching highlighter on the middle of the nose. She uses this trick on Kim Kardashian. While contouring, you should always remember to blend a lot and to get a sun-kissed finish, you can use a bigger bronzer brush.
Opt for Matte Lip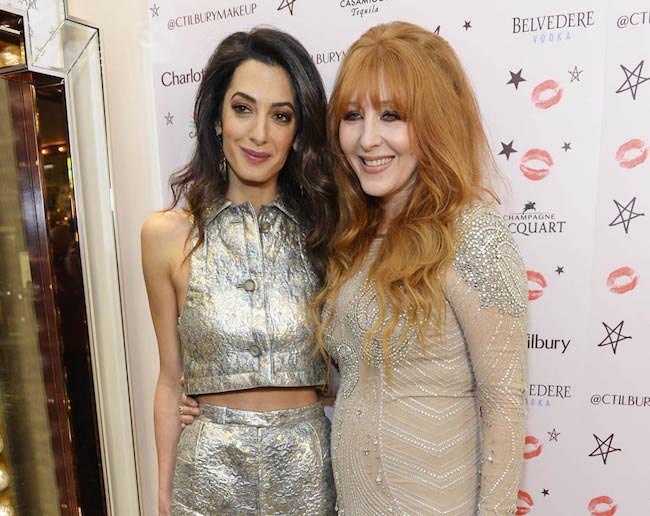 When you are in your 30s, you should use lip liner and matte lip, the make-up artist of Amal Clooney told Vogue. For women who have a smaller upper lip, they should trace the outline of the lip by using a lip liner. Then, they need to fill in the matte lipsticks. It will create an illusion of wider and fuller lips.
Go for the Smoky Eyes
The make-up artist of Penelope Cruz can help you attain the look of a spot-lit beauty instantly. You can get that look by using magical gold colors on your eyes as it will make the look brighter and bigger. The angelic highlights on the skin will play with light and help you grab the attention. You can also use eye creams that have amazing textures to boost the glossiness.
Always Use Blush
If you wish to avoid the pink on your cheeks at 30, then you can get a youth boost by using a blush. The make-up artist of Kate Moss wants you to just add a swish of cream blush to the apple of your cheeks. She recommends using formulas that contain skin soothing ingredients like Ceramidone.
Did you like the tips shared by the make-up guru of Naomi Campbell? If so, you would certainly want to check her website. You can also follow her on Facebook, Twitter, Instagram, and YouTube.