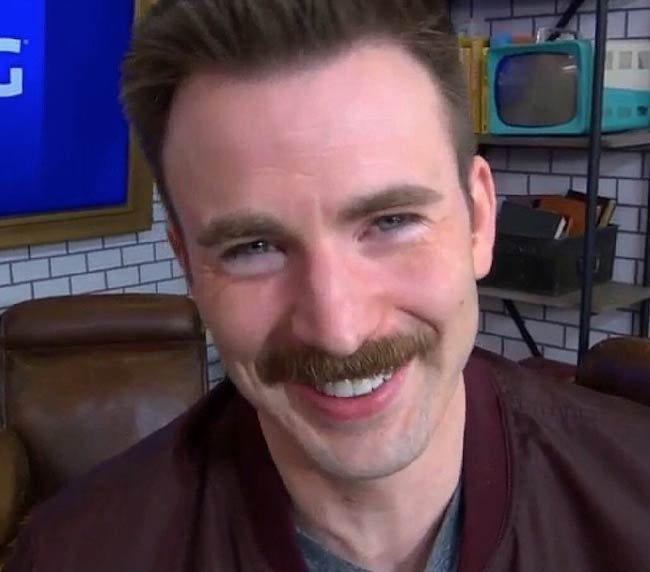 Chris Evans is one of those Hollywood actors who has got the looks, the style and the body of a superhero. Still, he is so modest that he refused to acknowledge how handsome he is in an interview and joked that you had to see him in the mornings to get rid of the perception that he was handsome.
Anyways, whether he thinks he is hot or not, most of his fans agree that he holds his own aura in a film of giant-sized superheroes like Thor, Hulk, Iron Man, etc. when he dons the look of Captain America.
[toc]
But have you ever wondered how hard it is for him to be Captain America and change his physique? If not, have a look at his workout and diet secrets right here, and we are sure you'll appreciate him even more.
Chris Evans Captain America Workout
Brutal Gym Sessions
To be Captain America who can beat all the enemies and still look hot, Evans started his training with the movie Captain America: The Winter Soldier (2014). Though he has been a gym goer before starting the training, the gym sessions he attended for three months to prepare for the role were brutal as he had to work so hard that he was puking a lot after every session in the initial days.
Bulking Up
As the American actor has a naturally slim physique, he had to bulk up for the role and still ensure that he was fast and agile. He did a lot of weight training to look big, and the training regimen largely consisted of heavyweight/low-rep sets of the classic compound lifts. Some of the exercises he regularly did were deadlifts, squats, incline bench presses, shoulder press, chin ups and weighted dips.
Workout Secrets
To get ready for the challenging role, he focused on two muscle groups like chest and back or biceps and triceps in each grueling session. Those muscles were destroyed for more than two hours, and then the cooling process took place with abs and core.
Different grips and angles were also used like for bulking up his chest, he used incline press-ups, incline bench flyers, and close-grip incline press. Then he did kneeling shoulder-press to ensure that more abs were incorporated. He worked out every Monday to Friday, took a rest day on Saturdays and often worked out on Sunday as well.
The workouts included mixing up bodyweight and free weight exercises, doing different weighted dips, weighted pull-ups, press-ups with a plate on the back. All the exercises were simple and highly effective. The training was not limited to the gym only. It also included doing gymnastics for fun and some plyometric exercises like the squat to box jumps. The latter helped him stay active even after spending a day in shooting fighting scenes.
No Cardio
The star swapped cardio exercises with circuits because he intended to bulk up and not lose any weight in the process. He did some sprints at times to ensure he was loose and conditioned but that was all he did in the name of cardio.
His workouts mostly included a warm-up and 10-15 minutes of intervals that were so intense that he often left gym unable to move much. This method worked for him as it helped him to sprint a lot, jump over things and throw the shield during the filming process.
Diet Secrets
The diet secrets of the Massachusetts born included having a high protein diet. He was supposed to eat 2 grams of protein for every kilogram of body weight and he achieved it by having chicken, other sources of lean protein, and protein shakes.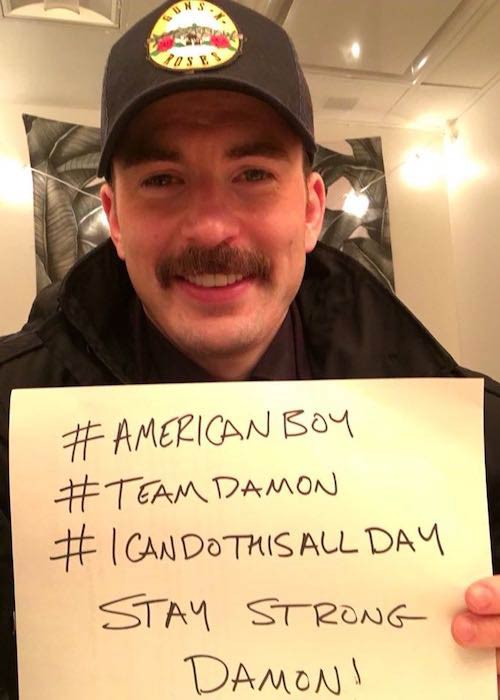 His diet plan looked like –
Breakfast – Lot of walnuts, raisins, porridge, a scoop of protein, low-fat Greek yogurt, and some sliced banana.
Lunch and Dinner – A salad with a protein source like fish or meat. He also had a lot of complex carbs like porridge and brown rice.
Snacks – He snacked mostly on almonds.
Supplements
Some of the supplements used by the Sunshine (2007) actor were whey protein shakes, 500mg supplements of Omega-3, glutamine, Omega-6 and Omega-9 fatty acids and branched-chain amino acids (BCAA).
Featured Image by Brian A. Billeck / Instagram