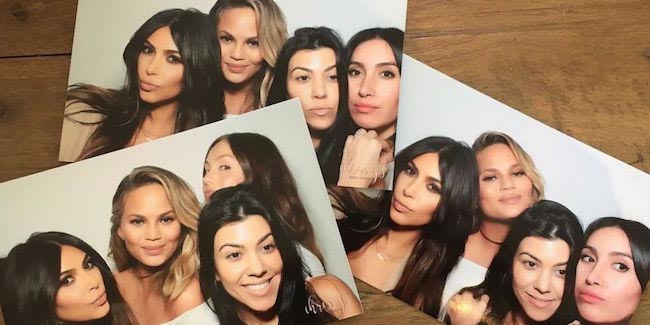 Chrissy Teigen is in the headlines again and we are not surprised a bit. She just got a baby shower from her close pal, Kim Kardashian and she was really glowing in the pictures. She has had a very healthy pregnancy and is juiced up to welcome her baby girl in the world. Throughout her pregnancy, she looked hot and sexy and people couldn't help but wonder what she does to look so great. If you have been wondering the same then here are a few answers you might have been looking for.
Workout Routine
The supermodel didn't let go of her yearning for fitness even after getting pregnant. She recently admitted to keeping up with her fitness habits and said that she works out every day. She is a fan of Body by Simone. The exercise routine includes various exercises such as dance based cardio, Pilates, strengthening moves and barre method.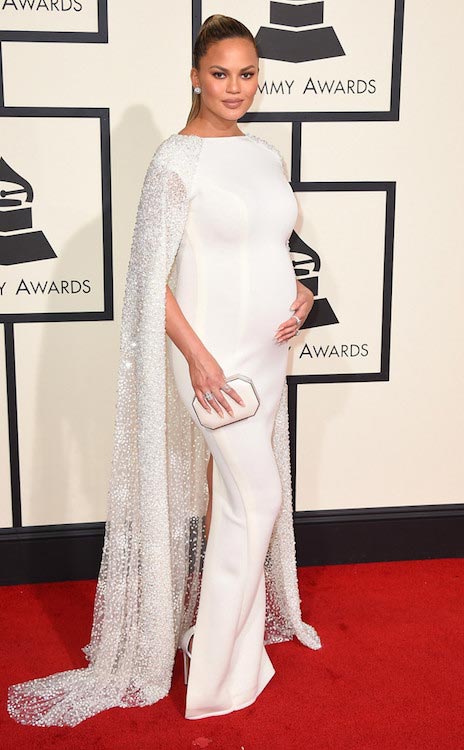 Working Out Throughout the Pregnancy
Some women doubt whether they would be able to workout during pregnancy or not. The diva is not worried at all. She thinks that she has got more energy to workout after getting pregnant and is now healthier too.
Working Out while Balancing Things
Sometimes, the stunner thinks that the trainers are not tough enough but some trainers need her to roll tires. She prefers the balance between the two. Chrissy wants her exercises to be hard but not too hard. The preferred exercise of the beauty is planks and she can do it for years.
Her Hubby's Workout
The beauty starts her exercises in the morning and her hubby, John Legend often drops her off before he heads to his "man gym." She revealed that he is not comfortable with leg exercises as even a few leg lifts can make him shake.
Diet Plan
The hazel eyed beauty didn't share many details of the diet plan but she admitted that she loves food. Chrissy eats everything she loves and balances off the extra calories by staying super active. The balance between eating what she desires and staying extra active to remain fit despite the additional calories is what helps the sexy model look so great reported Self.
Diet Variety
The hilarious tweeter also confessed that she spent a lot of time in the kitchen as a child. Her mother cooked without any recipes and never used the same method to cook a food twice. She thinks that was cool and added a different flavor to the food.
Pregnancy Cravings
The brunette also has many cravings and she fulfilled all her food wishes. Chrissy even created a list of things she craves the most and NY Post has shared it. The list is mentioned over here –
Taco Bell's Cool Ranch Doritos locos tacos
Frank's Lasagna verde
Waffle fries from Carl's Jr.
Babbo's squid ink spaghetti
Red Robin steak fries with ranch dressing
100-layer lasagna of Del Posto
KFC hot chicken
Jack's Wife Freda's duck croque madame
Panera Bread's broccoli cheddar soup bread bowls
Kale salad of Il Buco
Hash browns from IHOP
Lettuce wrap burger from Lure Fishbar
Everything from Le Bernardin
Sugar Cravings
The cookbook author never had a sweet tooth before pregnancy but now, she indulges in many desserts such as Coolhaus' ice cream sandwiches, corn cookies and cereal milk, Ladurée's crepes and macaroons, Serendipity's frozen hot chocolate and Milk Bar's crack pie.
Motherhood Changes
Another pregnancy change that happened with Teigen is that she is able to sleep hard now which she loves.
Getting Support
The Sports Illustrated model credits her husband for always supporting her. She thinks he knows more about kids than she does because he has loads of nephews and nieces. She is anticipating to see the new side of him and considers it sexy.
Future Plans
The American model aspires to have four kids and a dog as a part of her family. She also plans to team up with John to fight in pairs with the kids. Though, like every parent of the world, she would love them like hell too.
Did you like the journey she shared? Want to know more of her exciting journey of pregnancy? If so, follow her on Instagram like nearly 6 million people are doing right now. You can also follow her on Twitter.
Also, remember to check out her usual workout routine and diet plan over here.