Christina El Moussa is a very strong woman from inside-out. She is managing a demanding career and two kids at the same time and yet manages to add fitness to her daily routine. Here, you can get to know her latest workout and diet secrets that help the TV star to look so great all the time.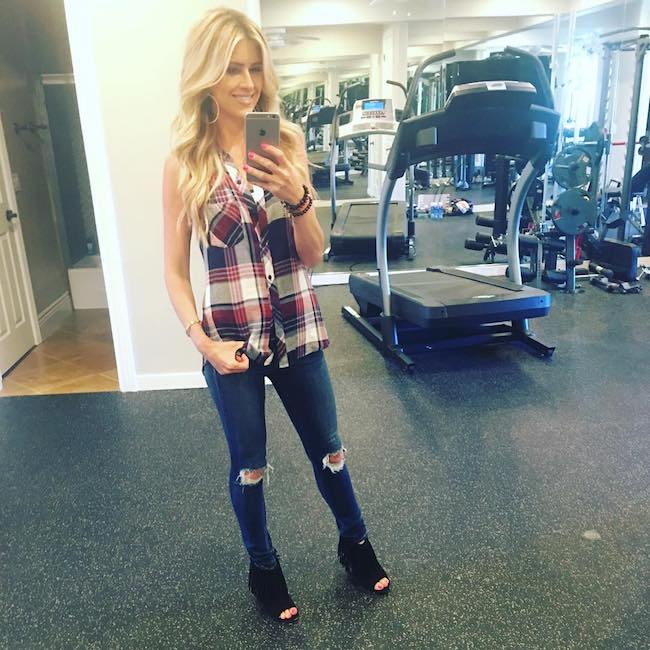 You can also adopt some weight loss tips shared by her nutritionist Cara Clark.
Preferred Workout
The stunner has a hectic schedule that includes a lot of traveling and filming of the episodes of her TV show Flip or Flop (2013-Present) but still, she ensures that her days start on the right note.
She usually spends 30 minutes in working out because of lack of time, so she makes sure she gets the most out of it. Her preferred exercise is and has always been running.
To stay fit, she spends some time in doing a 3-mile run around her neighborhood. She says it maximized her quick workouts along with giving her the necessary energy to get through the hectic days.
Crediting the Kids
The diva has also credited her children for her fitness because they help her to stay fit by making sure that she always keeps moving. Keeping up with her kids is a form of workout she regularly does.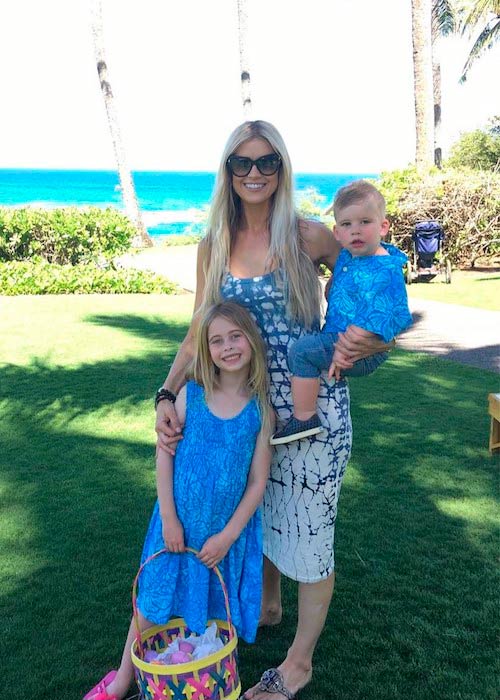 Gym Preference
When the beauty has the time to hit a gym, she loves going to Orangetheory Fitness and practicing yoga. This gym has been her preference for a while now.
Diet Secrets
The biggest diet secret of the ex-wife of Tarek El Moussa is that she stays away from fried foods and fast foods. Her aim is always to eat organic meals that are prepared at home. She also chooses her beverages carefully and has some coffee in the morning while sticking to water throughout the day. It's quite clear that she keeps away from sugary drinks and sodas.
Weight Loss Tips for Christina El Moussa's Fans
If you are a fan of Christina's enviable figure and you are hoping to get rid of a few extra pounds on your body, then you should try to follow three fives created by her nutritionist, Cara Clark. These tips are quite easy to implement.
Have 5 Meals a Day
Try to eat five small meals in a day. The size of each of the meals should be consistent. You should make sure that each of the meals has enough macronutrients which include healthy fat, lean protein, and complex carbohydrates. It is wise to ensure that you eat each of these meals at about three or four hours apart.
Add 5 Colors to Your Meals
Have fresh vegetables with each of your meals. To make things interesting, you should have five different colors of fruits and vegetables in a day. You can go for options like purple cauliflower, orange carrots, red tomatoes, green spinach and yellow bell peppers.
Taking the time to add colors to your meal would ensure that you have enough variety in your foods that would contribute towards dynamic meals that are full of nutrition. It's also a smart idea to give yourself a fun dietary challenge because it will make weight loss easier and more fun-filled rather than being a headache.
Spend 5 More Minutes in Exercising
Add five (or even 10) minutes to your workouts each day. It will ensure that you see more and better results. It is also a smart idea to exercise at least five times a week for at least 30-60 minutes as anything less than that might not get you the results you want.