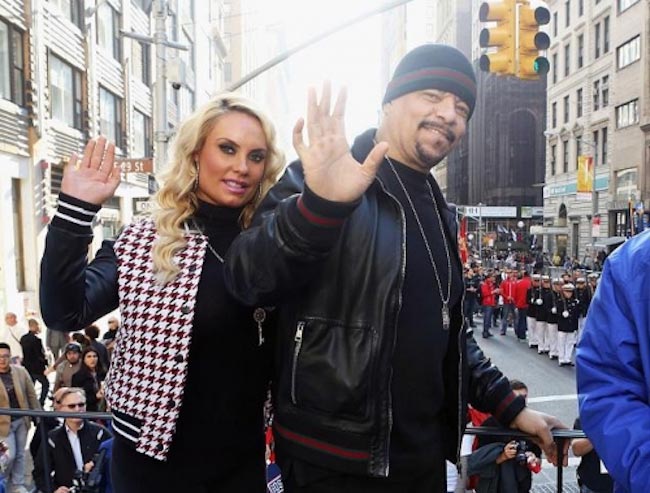 Nicole Natalie Marrow or as you know her, Coco Austin became a proud mommy on November 28, 2015. She gave birth to a daughter Chanel Nicole Marrow and she and her rapper-actor husband Ice-T couldn't be more happier than this. Even a few days after giving birth to her daughter, Coco flaunted a figure that would become a source of envy for new moms. How did she look before and after her pregnancy? And how did she maintain the enviable figure merely days after giving birth? Read on to know.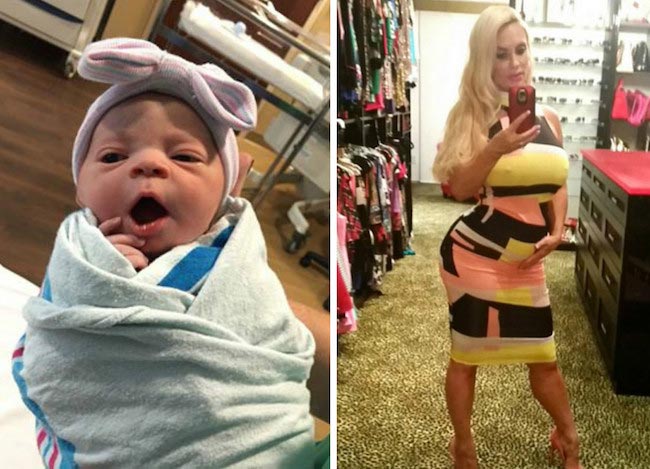 Workout Routine
The new mom understood the importance of not doing strenuous exercises during her pregnancy. She put a halt to her workout routine during the fourth month of her pregnancy. She did no weight lifting and lost a lot of muscle mass as a result. She did light exercises like yoga and Pilates. She wanted to make the pregnancy look cute, fit, positive, fashionable and healthy every step of the way. (And by the pictures she has shared on social media, we think she succeeded).
Diet Changes
Austin became a fan of the fruitarian diet (a vegan-inspired diet in which a person eats fruits, nuts, and seeds and doesn't eat animal products at all). The diva ate a lot of fruits like honeydew, blueberries, and pineapple and admitted that she has been a fan of fruits even when she was not pregnant. She lost 10 pounds during her first trimester because she stopped having alcohol and followed a healthy diet plan. She also stuck to eating her vitamins on a daily basis. (You can see the entire routine on her blog www.thecocoblog.com very soon).
Health and Pregnancy
The actress maintained a healthy lifestyle during her pregnancy and even before that because she thought that if a person is healthy before getting pregnant, the body will help that person have a healthy pregnancy. On the contrary, if your body is not healthy, you will have to step up your health routine as your pregnant body will urge you to do it.
Diet Indulgence
The recent diet indulgence of the California-born was soda because she craved the bubbles a lot during her pregnancy.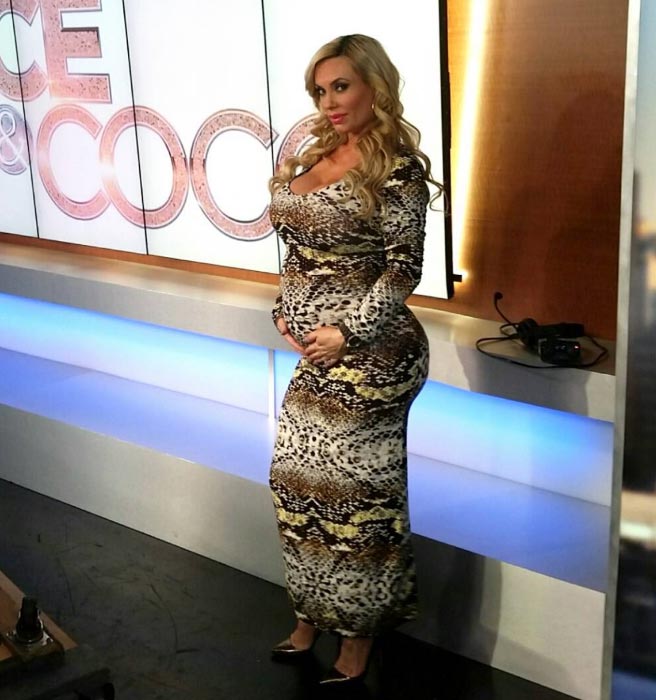 Coco Austin Diet Plan During Pregnancy
During the pregnancy, the glamour model kept herself hydrated by drinking 5×500 ml. bottles of Evian Natural Spring Water every day. She had a tall Starbucks chai latte with whole milk and two pumps of vanilla in the mornings and munched on some pumpkin, whey protein shake (16-oz. to be precise) and one apple with peanut butter.
The lunch of the blonde consisted of some mashed potatoes with gravy, a chicken breast and a bit of goat cheese salad. Her evening snack was a bowl of fruit. The dinner comprised of 2 tacos with a little rice and it was followed by a dessert of 15-20 Life Savers Gummies. All in all, she ate approximately 1,716 calories in a day.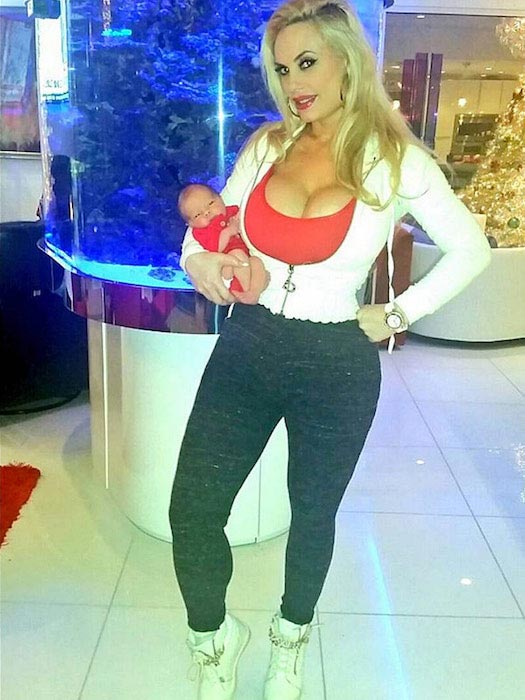 Weight Gain
The star gained 13 pounds during her whole pregnancy and now, she is almost back to 137 pounds. She thinks that it's strange, she remained so healthy because she was mentally prepared to blow up like a whale and didn't bother about it. She admitted that she would have done anything to make a healthy baby, even if it was looking huge but the heavens watched over her and she feels blessed to have breezed through her pregnancy without losing her health. She now wants other women to get inspired from her experience via her baby blog. (Can't wait for it, can we?)
After Pregnancy
The web personality became very emotional during the birthing. She cried because she realized her life was about to change a lot (for good). The stunner lost almost all of her baby weight within weeks and now she thinks she is too skinny. Unlike many women, she wants to be a bit fatty because it's a rare experience and she has nothing to prove to anyone (especially her haters). She adds that every woman has a different pregnancy. (And they should be happy about it, we assume)
Hardest Part of having a Baby
The gorgeous woman says that the hardest part of being a new mom is breastfeeding because her nipples bleed when Chanel sucks very hard and it's a new experience for her. (We hope you adjust to that Austin and keep being healthy!!!!)