The Wonder Years star Danica Mckellar is an American actress, film director, education advocate, and book author. The exquisite beauty is about to hit forty but even at this age, her skin and body seems to be camouflaging her age. She still looks amazing and one decade younger to her age. The gorgeous actress gave birth to her first child, son Draco in 2010. Being very keen to retrieve her pre-baby curvy and appealing figure, Mckellar followed very sensible diet and workout regime. With her dedicated efforts, she dropped massive forty pounds and resumed her pre-baby sensational figure.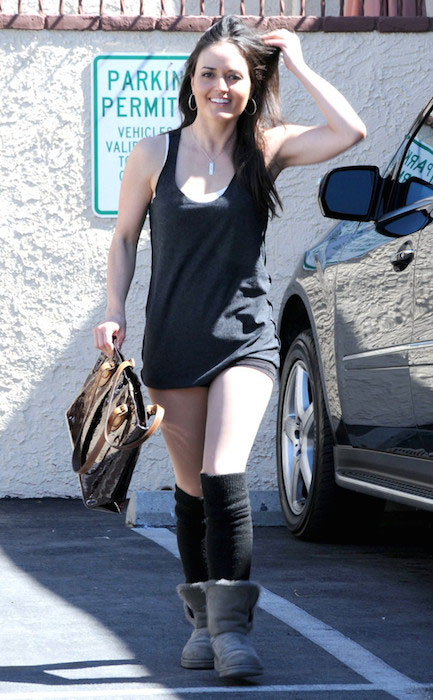 The bombshell is not just fascinating but she also has superb mathematics acumen. The beauty with brains has written four non-fiction books on mathematics through which she wishes to boost up confidence of middle-school and high school girls.
Danica Mckellar Diet Plan
When it comes to diet, the stunner abides by very prudent and healthy eating habits. She doesn't value her taste buds as much as she values her body. Season 18, Dancing with the Stars contestant is in the favor of clean diet and avoids all kinds of junk and processed foods. She forbids copious health deteriorating food items such as dairy food, gluten containing food, sugary food items etc. Besides that, she steers clear from the most prominent vices such as alcoholic beverages, cigarettes etc.
Media buzzes about her, being on starvation diet were high, when she dropped numerous post baby pounds. However, she entirely ruled out the gossips and contends of sticking to very healthy eating habits. Mckellar self proclaims of being a big foodie. She admits eating myriad high fiber food items such as brown rice, kale, quinoa, lean meats, vegetables etc. in her meals. The sultry actress provides balanced nutrition to her body by consuming fair amount of vital nutrients. Being sentient about the adverse impacts of processed foods, Mckellar points up the consumption of organic foods and favors organically raised chicken over others. The marvelous actress drinks enormous amount of water in a day, which flushes out all the toxins from her body and renders her glowing skin and fresh body.
Danica Mckellar Workout Routine
Mckellar doesn't bank on workouts as much as she relies on nutritious and wholesome diet. Not being super obsessed with workouts, the brunette does yoga on regular basis. Although slow pace workouts generally tend to put off the actress, but she seldom gets bored of yoga. To guide others to do complicated postures of yoga, she has released her own yoga DVD namely Daily Dose of Dharma. Since yoga is the most powerful workout meant to enhance flexibility, her sylphlike figure inevitably shows the influence of yoga. She adores cardio workouts and practices them every now and then. Dancing is her most favored aerobics, which keeps her body away from gaining extra pounds.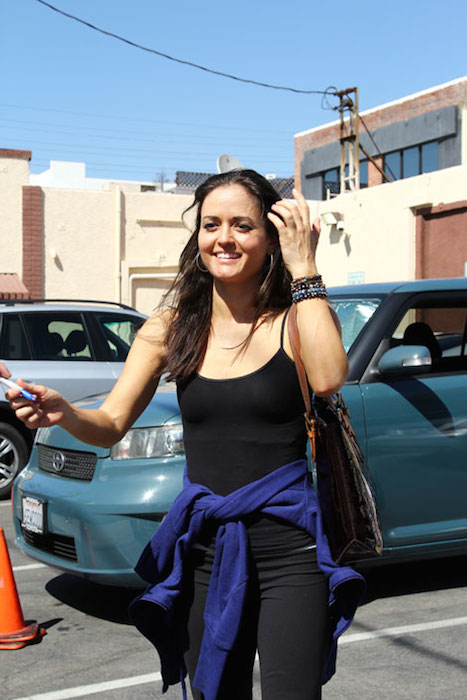 Supremely conscious about her health and fitness, the kickass beauty alters her bath with hot and ice cold water simultaneously. Though it is not favorable and convenient to do it on a regular basis but its rewarding benefits instigate her to stick to it.
Healthy Recommendation For Danica Mckellar Fans
Here comes one healthy recommendation for Danica Mckellar fans who aspire to acquire svelte figure like their adored star. Since physiologically, women are more susceptible to gain cellulite than men, they need to be very cautious about their diet and workouts. And there is yet another appalling news for women and that is not just overweight women are likely to be overpowered with cellulite; even skinny women are not immune to it. Cellulite mainly resides in the areas such as arms, thighs, legs, hips etc. However, control over the diet and regular cardio workouts such as walking, running, swimming, stair climbing etc. can help you in dissuading cellulite from tormenting your body.
Among beverages, soda drinks, soft drinks, coffee, alcohol, sugary drinks etc. are just like cellulite boosters. Likewise, food items such as processed foods, high carb foods, fatty food items, dairy products etc. are calorie dense food items. They only assist your body in looking packed with cellulite. Should you swap your calorie loaded food with those with nutrient packed, you can see changes taking place in your body within couple of weeks. When cellulite won't get fuel to prosper, it will be left with no other option but to leave your body.