Former English model, crowned with Miss England in 2004 and Miss Britain in 2006, Danielle Lloyd has an astonishingly stunning body. Married to Jamie O'Hara, well-known football player, Danielle is the mother of three sons. After giving birth to her first son, Archie O'Hara in July 2010, she gave birth to her second son, Harry James O'Hara in 2011.
Past the birth of their two children, the couple tied nuptial knot in 2012. And George O'Hara, who is their third son arrived in August 2013. Within eleven weeks after the birth of George, Danielle once again was prepared to flaunt her toned body with a flat tummy in the swimsuit.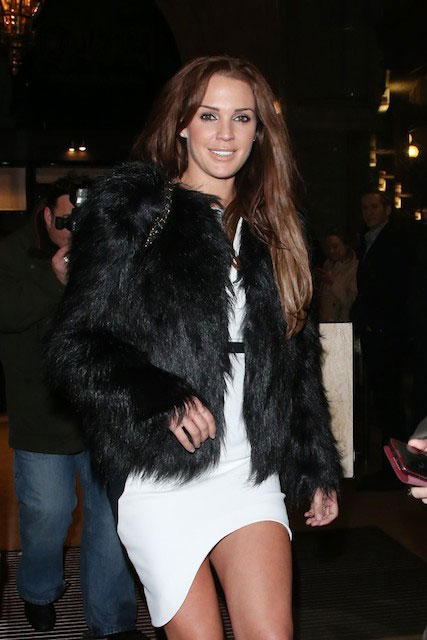 Danielle Lloyd Diet Plan
Genetically slender English beauty was not much prudent about her diet at the time of pregnancy. She used to eat plenty of junk food items such as chips, cookies, sweets, pizza, burger etc. These foods had a drastic impact on her body, as her metabolism became sluggish like hell, and she developed flab all over her body parts.
Besides that, she also felt slothful and dragging through the day. But then, she figured out their cause and changed her eating habits. She hired a personal nutritionist to improve her diet traits and before long, adhered to the diet recommended by him. Instead of eating unhealthy foods in her snacks, she switched to healthy snacks such as nuts, seeds, fruits etc. in her diet. In addition to that, she began counting more on low carb foods. Within six weeks, results of a healthy diet were apparent.
Not only did the charming model shed pounds, she also got rid of stress and mood swings. Her temperament grew better and she began feeling refreshed and energized. Let's have a look at one of the sample diet regimes of Danielle Lloyd diet.
Breakfast – Danielle prefers having hard-boiled or scrambled egg, whole grain toast with cucumber, onion and tomato slices in her breakfast.
Snacks – Danielle includes fresh blueberries, cupcakes, pistachio nuts, cottage cheese etc. in her snacks.
Lunch – She likes having corn tortilla, salsa, canned fruit salad etc. in her lunch.
Dinner – Her dinner consists of pasta with marinara sauce, chicken curry with veggies etc.
Due to being a nursing mother, the stunning model counted on healthy and balanced foods to shed post-baby weight. She obviously couldn't put her child's health at stake by being on a low calorie or crash diet.
Danielle Lloyd Workouts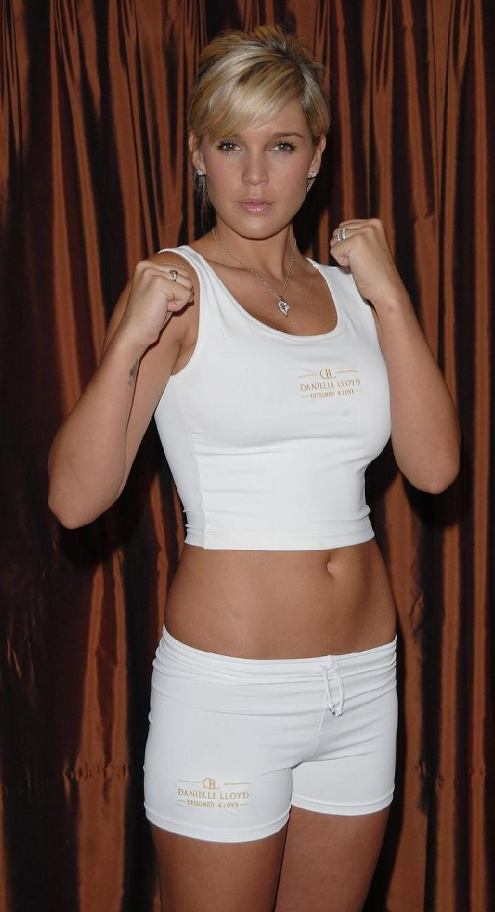 Workouts have been responsible a lot in bringing the hottie back in her pre-baby stunning figure. Danielle was not intending to attain an overly lean body. She just wanted to have the same fascinating look, which she had prior to her pregnancy. And for that, the ravishing beauty had to retrieve size-eight from size-twelve.
Overly busy mommy of three didn't have much time to devote on workouts, but she altogether wished to get her life back. During the same time, Danielle got an offer to appear in Splash, reality TV show, in which she was supposed to expose her trim body in a bikini. Danielle considers the offer as the greatest motivator, which energized her to torch pounds. She hired Paul Sampson as her personal trainer and went through a strenuous session of workouts. Weight lifting, aerobics, cycling, yoga etc. are parts of her daily exercise regime.
Healthy Recommendation For Danielle Lloyd Fans
If you are one of the fans of Danielle Lloyd and wish to have an enviable figure like her, you can do that by being on a healthy diet and regular workout regime.
In addition to that, setting a goal is an unseen factor, which makes you acquire the things, which you can seldom have in your own strength. Therefore, set an inspiring yet realistic goal for you. Utilize your fantasy and visualize yourself in sculpted bikini figure.
Your programmed subconscious mind will not let you step back from doing hard work required to acquire sought-after figure. Half the battle is already won, the moment you will conquer your brain. Put you in a room with a quiet ambiance, listen to relieving and soothing music, and get busy in drilling your brain.
Visualization will overcome your blockages and will firm up your determination. And once you will taste the nectar of success, you will simply fall in love with the astounding trick of using your brain to obtain various objectives.