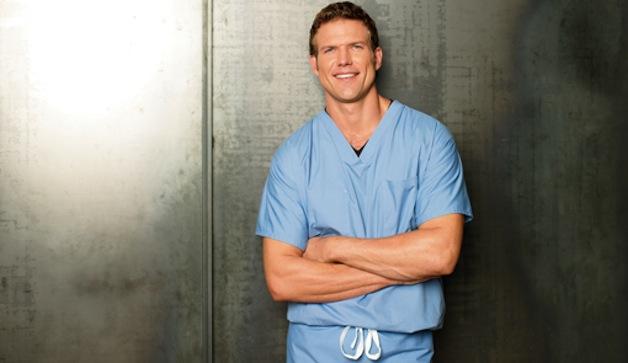 Created by Dr. Travis Stork, host of television show and certified emergency medicine physician, Doctor's Diet is a spectacular weight loss plan which will enhance both your health and longevity.
You are bound to get dazzled with wonderful results of diet program. Dr. Travis contends, due to wrong and unhealthy food habits prevalent among people, they become victim of various kinds of diseases.
In today's time, scenario has become even more terrible because diseases have become a prominent reason for most of the deaths happening today. If you just look at the causes of death, you will find that various diseases such as heart stroke, cancer, heart attack etc. have been the main cause of most of the deaths rather than accidents.
What is Doctor's Diet Plan?
Doctor's diet plan is a scientific and logical diet program. The diet plan believes, no matter how much time you spend in gyms in practicing grueling exercises, if your food is not healthy and nutritious, you can never expect to attain a healthy body.
There are several people who are skinny but when it comes to health, they are suffering from various kinds of health issues. Doctor's diet plan will inculcate healthy eating habits in you which in turn will ensure healthier and happier body for you.
Principle of Doctor's Diet Plan 
As an obese body is host of several horrible diseases, the diet plan aims to get you slim and healthy body with the help of balanced diet. He considers food as the best medicine. Doctor's diet is comprised of specific foods; these foods will boost your metabolism and will trigger fat burning process in your body.
There are numerous recipes, meal plans and food items in the diet solution which will help you in attaining slimmer and healthier body faster. You generally fall in trap of holidays, social gatherings etc., and consume a lot of unhealthy foods.
The diet program will provide you precious tips which will tell you how you can overcome your temptation when you are surrounded with large amount of high calorie foods. The diet plan is apt for all kinds of dieters. No matter what your present health condition is, or what kind of food allergies you have, you can stick to the diet program because it simply suits all.
What You Need To Do?
Doctor's diet plan promises to provide healthy and disease free body to all its dieters. But dieters also need to be proactive and should proceed as per the recommendations given by diet program. Dr. Travis asserts, there are mainly five diagnostic measurements which you should never overlook, these are –
Body Mass Index
Calorie Intake
Whereas initial four elements are health issues which require regular diagnosis, fifth element which is calorie restriction also needs to be watched. There are numerous people all around world who consume a lot of calories in day, but they are not aware of it. You must know your calorie consumption and if it is more than average, you should take steps to prune it by controlling the portion size of foods you consume.
Three Phases of Doctor's Diet Plan
Doctor's diet plan will work on your body in three phases. There is great emphasis put on controlling the portion size of foods. The diet solution will tell, how you can play trick with your body by continually altering the number of calories consumed.
Phase One – STAT
Having total duration of two weeks, phase one is extremely low calorie phase of diet program. This phase will initiate process of weight loss in your body. You will shed massive weight in this phase. In addition to losing weight, you will also get accustomed to healthy foods in this phase. Your attention and taste naturally will divert from unhealthy foods to healthy and nutritious foods.
Phase Two – RESTORE
Phase two of diet program is bit flexible and allows you to inculcate more foods in your diet regime. You have to adhere to this phase until you lose your desired weight.
Phase Three – MAINTAIN
As the name suggests, phase three will teach you how you can maintain your health and weight forever. You can stay in this phase throughout your lifetime.
Workouts in Doctor's Diet
Doctor's diet program is not much in favor of strenuous exercises and recommends its dieters not to look at exercises as a weapon to lose weight. According to Dr. Travis, there is no relationship between obesity and exercises. But still, if you practice exercises while taking balanced diet, you certainly can attain slender and healthy body.
Benefits Doctor's Diet 
Doctor's diet plan is an effective weight loss plan; let's have a look at some of the benefits of diet program.
There are several mouth-watering recipes in the diet program. These recipes are simple and easy to prepare and won't consume much time of yours.
Nutrition has not been overlooked by the diet solution. The diet program insists on proportionate consumption of carbs, fats and proteins.
Weight loss occurring in the diet program will be permanent.
Should you want to customize your plan, the diet solution has provision for that as well.
The diet program insists on timely recognition of health problems, as you will be able to cure your health problems before they become worse and go out of control.
Sample Meal Plan
Dieters need to consume four meals in a day. If you wish to make weight loss process faster, you are recommended to begin your day with lemon water. Let's have a look at one of the sample meal plans of doctor's diet program.
Breakfast
You can have banana, grapefruit, or half cup of unsweetened yogurt etc. in your breakfast.
Lunch
You can have quick-fix bean burrito bowl salad, chicken breast, green tea etc. in your lunch.
Afternoon Snacks
You can have one cup baby carrots, raw nuts, half low-sugar fruit flavored yogurt etc. in your afternoon snacks.
Dinner
You can have steamed broccoli, garlic shrimp, baked sweet potato fries, cool chicken lettuce wraps etc. in your dinner.