Eleanor Nancy Gow or more commonly, Elle Macpherson has made herself to be recognized as "The Body" due to her record 5 cover appearances for the Sports Illustrated Swimsuit Issue in the 1980s. Elle is a 6 ft high model, actress and businesswoman from Australia. She is 50 plus (March 29, 1964) and is an executive producer at NBC's Fashion Star.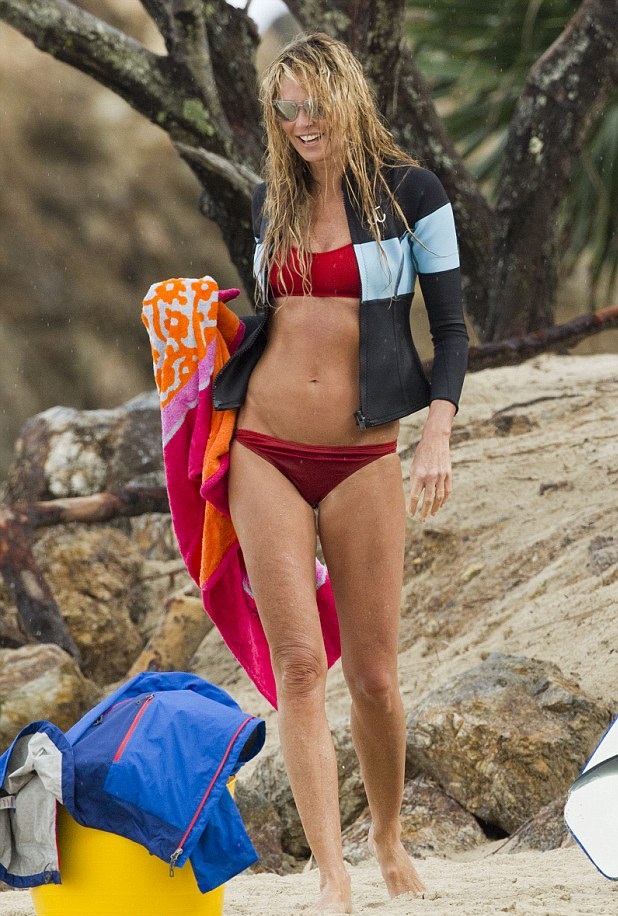 Elle Macpherson can proudly still call herself as "The Body" at 50, because she is very fit and healthy, as compared to others of her age. Her fitness secrets were revealed by her personal trainer James Duigan.
Elle Macpherson Workout Routine
Her body is the result of the combined effects of the healthy workout, diet and eliminating those foods which can harm your health. James Duigan's motto towards exercise is
"Work SMARTER, not harder"
As she has crossed 50, she doesn't involve herself in the gym and doesn't bother much about calories. She just does what she can and when she can, keeping her workout simpler. Also, Macpherson is a very busy lady as she is a mom of 2 boys and a businesswoman. So, Duigan has created an 8-minute workout for her. She does it 2 times a day – morning and evening. By doing this, one can see the results in just 2 weeks.

Workout At Home
Elle follows the following workout routine for a 1-hour session for 3-4 weeks when she is at home.
Hip Extension – 10 reps. It is a good warm-up exercise.
Single Leg Hip Extension – 10 reps on each leg. Great lower abdominal exercise.
The 'Y' – 15 reps. Improves posture and lower back strength.
Lunge with Rotation – 15 reps on each leg. It is good for abdominals and for burning fat.
The Pushup – 10 reps. Strengthens arms, chest, and midsection.
Workout When Away
When Elle is away, she simply runs in the park or an ocean swim is sufficient for her.
You may want to check out a video about an interview with James Duigan –