Elyse Taylor 2017 Workout and Diet Plan
Elyse Taylor is an international model who has worked with scores of popular brands. Apart from her amazing modeling skills, it's her superb body that attracts the eyes. When one looks at her near perfect body, one can't help but think what workout routine and diet plan she follows to look so great? Does she ever have something that's unhealthy? Did she ever deal with weight loss issues?
If these questions are also popping up in your mind, then you can find all the answers right here. Just keep scrolling!
Workout Routine
The stunner believes that women don't usually like to work out. But they usually do to stay fit. Her workout routine usually varies depending on her location, the weather conditions and what she really feels like doing. She usually works out 5 days a week at the gym in her building or wherever she can when she is on the road.
When she can work out regularly, she does 40 minutes of cardio every day. The exercises she prefers are swimming or running. She also has a little butt and tummy workout routine, she follows regularly. When working out, she prefers to go solo and in the mornings before the day gets away.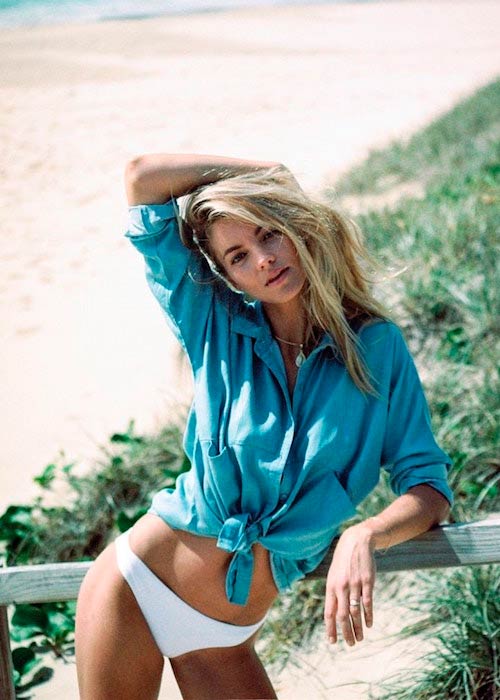 Weight Loss Struggle
The diva admits that everything changes with pregnancy and after her pregnancy, she dealt with extreme pressure to lose weight. She found it hard to lose weight and had to pressurize herself to do it. It took a lot of time to lose weight and she was not among those women who bounce back quickly. She also believes that working out has become harder since her pregnancy as her body has changed irrevocably.
Diet Plan
Like many other celebrities such as Miranda Kerr and Shanina Shaik, Elyse has also switched her diet plan to a Blood Type Diet. In this diet, a person eats only those foods that suit his or her blood type. If you want to try it, you need to find your blood type and then use an app as well as read a book to know what foods are good for your blood type.
If you wish to follow this diet strictly, you should stick to the good foods. It will help you with your weight loss goals and your skin, hair, etc. would be much better.
She personally had to give up alcohol, dairy, coconut, avocado, and coffee. But she still thinks it's a great option, especially after having a baby. She is allowed to have loads of meat according to her blood type.
Caffeine Addict
We think giving up coffee would have been particularly difficult for the Sydney-born model because she admits to being a coffee addict. Elyse likes a whole milk cappuccino with two sugars and has it once a week. She ordered her first coffee when she was 17 and her order hasn't changed yet.
Diet Indulgence
The beauty likes to indulge in a pizza every Friday with her daughter Lila after the duo goes for a Disney Movie.
Previous Diet Plan
Taylor likes to change her workout routine and diet plan with time. What foods did she eat during the day at that time?  Find out below:
Breakfast
She had coffee at 5 am before having a breakfast of green juice and banana at 6 am.
Lunch
Chicken salad or egg whites and spinach.
Dinner
Fish and greens
Previous Workout Routine
Earlier, the gorgeous blonde also used to work out for 5 days a week and it was very intense too. It included 60 minutes of cardio and 30 minutes of floor work.
Preferred Exercises
Her preferred exercise is swimming as she believes it to be a great option for toning and strengthening the body.
Beauty Secrets
The lovely lady's beauty advice is 'less is more'. So she tries to use only natural makeup products and she uses them only when she has to. She mostly places her trust in Nude By Nature BB cream and a Nude By Nature highlight stick only.