Elyse Taylor Workout Routine and Diet Plan 2018
Elyse Taylor, one of the most popular Australian models and the face of Nude by Nature, looks so great because she keeps on changing her workout routine and diet plan. Here, you can know her workout routine and diet plan 2018 and learn how motherhood has changed her perspective of fitness. Just keep scrolling.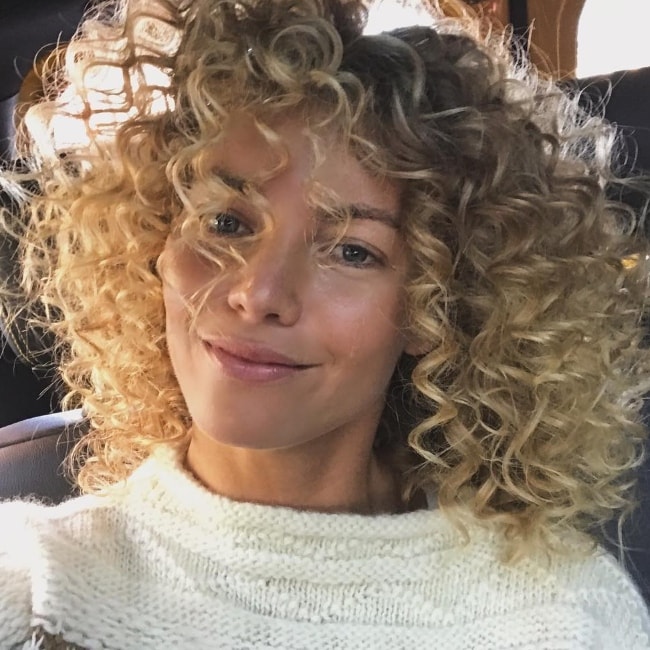 Workout Routine
The workout routine of the stunner includes doing exercises for at least 90 minutes daily. She spends an hour doing cardio exercises and dedicates the remaining 30 minutes to either butt or leg workout sessions. Some of the exercise methods she loves are climbing, hiking, swimming, and skiing. It depends on where she is in the world and what's available to her. She prefers to do exercises that are outside the gym because it helps her to keep things interesting.
The Pressure of Staying Fit
The stunner admits that as she is not doing a 9 to 5 job, her job is different and needs her to look a certain way. Incorporating fitness into her life as much as possible is a thumb rule for her because it helps her to stay in shape and look great as she ages. Her lifestyle also needs her to stay fit because she has to travel a lot and care for her little daughter while managing a demanding career. She thinks staying fit is all about finding the balance and what's good for you. You need to find out what works for you and stick to it. Even the amount of indulgence you do depends on how much your body can take to remain healthy.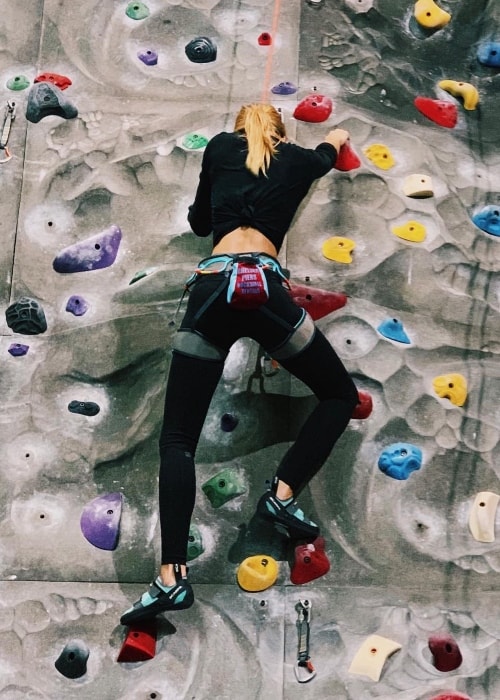 Challenging Exercises
The diva says that exercising 90 minutes a day is quite challenging for her. She also has a lot of injuries that make things difficult. When she was young, she had a trainer to guide her but now she is perfectly able to decide what works and what doesn't work for her.
Diet Plan
Breakfast
Oatmeal, banana, and yogurt
Lunch
A salad with fish, chicken or tofu
Dinner
Meat or fish with salad or fresh vegetables
Relaxation Techniques
When in the mood to relax, Elyse likes to spend time with her daughter and plans short trips with her. Though she also likes eating out like all of us, she prefers to stay home and relax whenever possible.
Looking Great All the Time
Being active all the time is an essential part of her life because of her career and her daughter. But, she doesn't restrict herself from exercising daily because she knows that her body needs exercise to let her live well. Over the years, she has tried various workouts and now she knows which workouts work best for her. In her opinion, there is no one exercise that fits all. We all have to find out what works best for us. To look great all the time, she also limits carbs and has almost eliminated alcohol and sweats from her diet.
Stay Committed
The beauty also thinks that if you want to be healthy and want a drastic change, you should commit to a healthy exercise and diet routine. She thinks that anyone who says that they just look great without much effort because they have great genes are lying. You should exercise at least 4-5 times a week and increase the intensity of the workouts to keep getting the results. If you lack workout motivation, you should set fitness goals and achieve them with time. The more goals you achieve, the better would be your body and fitness progress.
Do Your Best
Every one of us has days when we just can't exercise or we indulge a bit too much. On such days, you should not blame yourself too much and never be too harsh on yourself. Do what you can and whenever you can and be thankful for your efforts.
Beauty Advice for Busy Moms
If you are a busy mom like a Taylor, you should make sure that you get a good amount of sleep and take better care of yourself. You should also remember to take the vitamins you need, drink the juices that work for you, eat healthy foods, and use cool masks to keep the blood flowing.
Staying Gorgeous While Travelling
The Aussie says that she has been on the road for about 13 years. She keeps healthy and looks great while traveling by drinking a lot of water, using a moisturizer, and swapping flight food with healthy meals and snacks that she carries.
Fitness Approach as a Mother
The lovely lady admits that she wants to become physically and mentally stronger after being a mother so that she can keep up with the energy levels of her daughter, Lila. Her body has also changed after the birth and she needs to work extra hard to get the body she wants.
Being a Mother in the Age of Social Media
The diva says that she is worried that her daughter is going to grow up in a time when social media has become so important in people's lives. She wants to teach her daughter that being healthy, professional, and improving yourself as a person is what matters the most.
In her opinion, all girls and women should be taught to embrace their natural beauty and not chase a certain look, for example, the Kardashian look. Adding a lot of makeup to your face is not right while enhancing your beauty in a healthy way is highly recommended by her.
Featured Image by Elyse Taylor / Instagram